Last updated on April 28, 2019
Looking to make a wonderful steak dinner for a romantic night for two? These 17 wonderful choices for recipes will make it easy for you.
Steak dinner is classic, and no meat lover wouldn't appreciate it. It's so great because it always delivers rich taste and it's usually easy enough to make. So a steak for a romantic dinner is sure to be a hit every time.
To make your steak nights wonderful, we've picked 17 delicious recipes to try. These are some of the best recipe variations for all occasions and tastes. Pick your favorites and enjoy!
In This Post
Garlic Butter Grilled Steak & Shrimp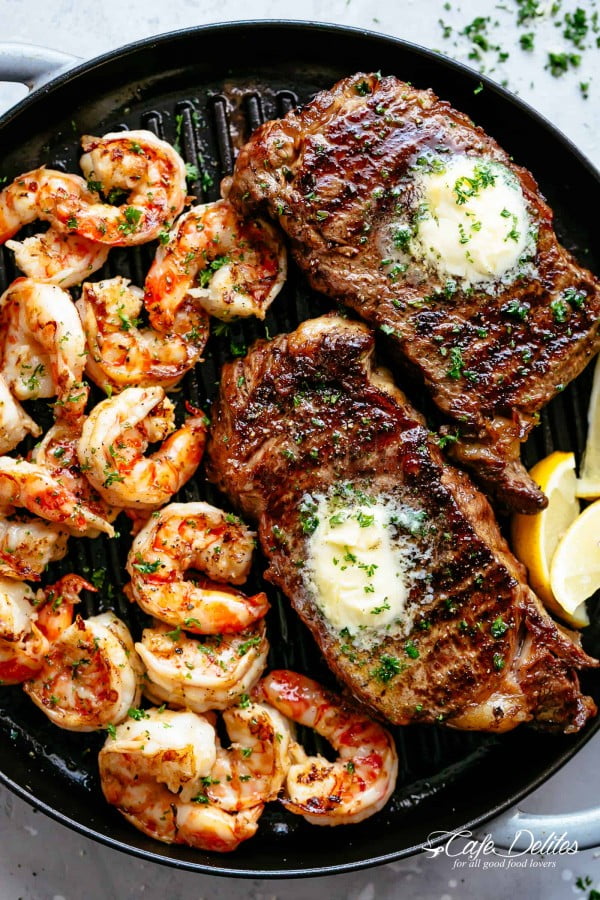 How about surf and turf? And you can do it at home as well. This garlic butter grilled steak recipe is a keeper.
Grilled Asian Garlic Steak Skewers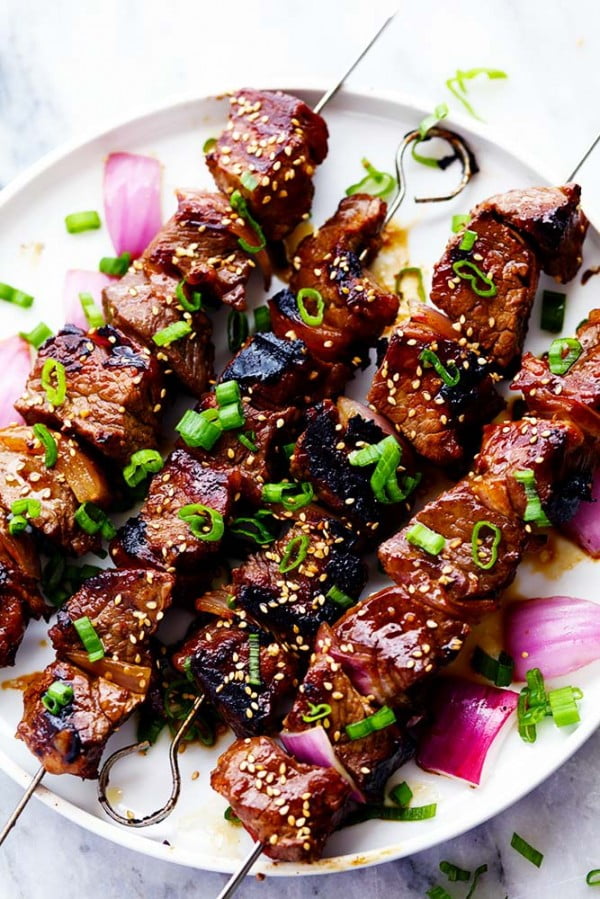 Here comes the Asian flavor to your favorite steak dinner recipe. The skewers make an easy to make steak meal and the marinade is delicious. You two will love it!
Pepper-Crusted Cowboy Rib Eye Steak with Shiitake Mushroom Butter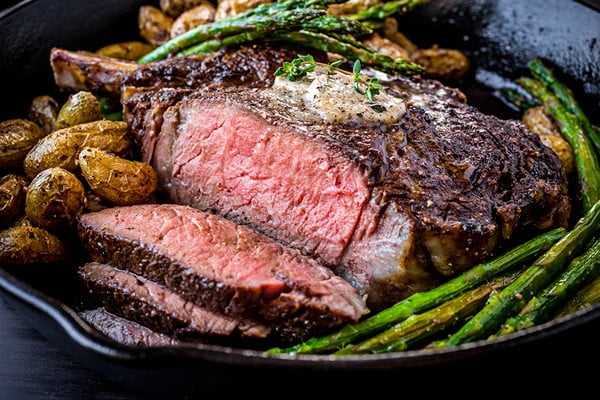 If there's a way to make a rib-eye steak better, it's the shiitake mushroom butter topping. Make this delicious stake with your favorite roast potatoes and asparagus.
Smoked Ancho Chile Salted Steaks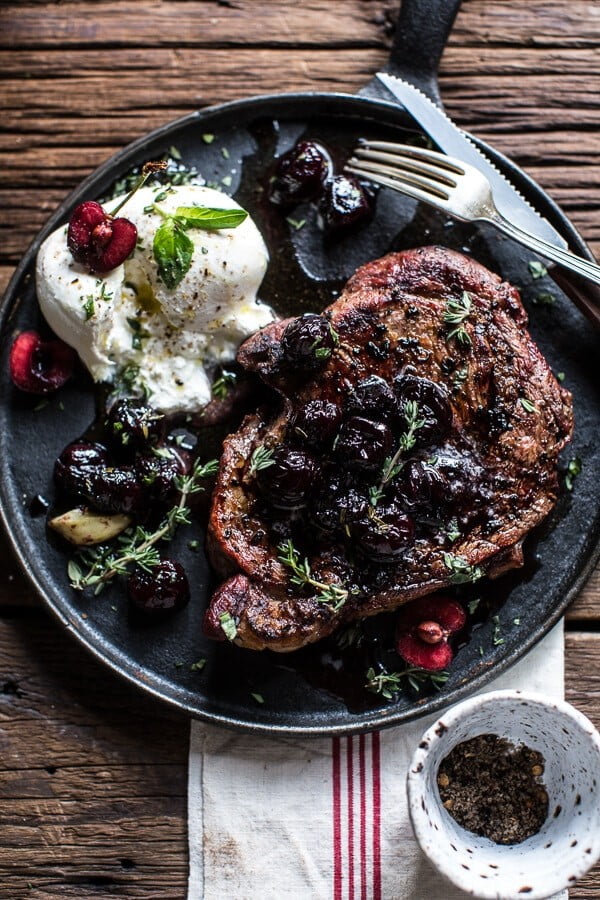 If you're looking for unique flavors to make your steak dinner special, add smoked ancho chile salt to the recipe. It's so wild west, and you will love it!
Chili Steak with Hawaiian Rice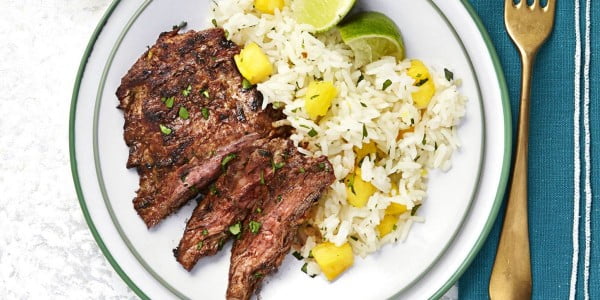 This is a very quick steak dinner recipe that you can cook in under 20 minutes. You will love the spice chili flavor too. You can save leftover rice as the side to make it a fast busy night's dinner as well.
Sweet and Smoky Tri-Tip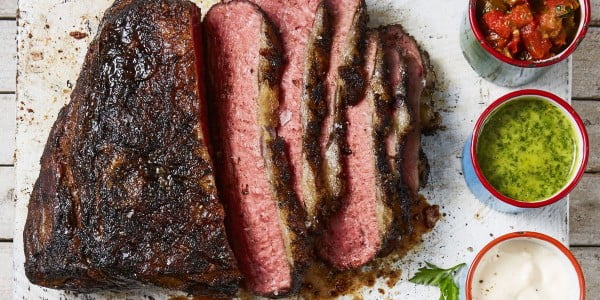 Get ready for a flavor trip with this smoky steak recipe. It gets better with a brown sugar rug. It's definitely one of the most special recipes on this list.
Beef Filets with Portobello Sauce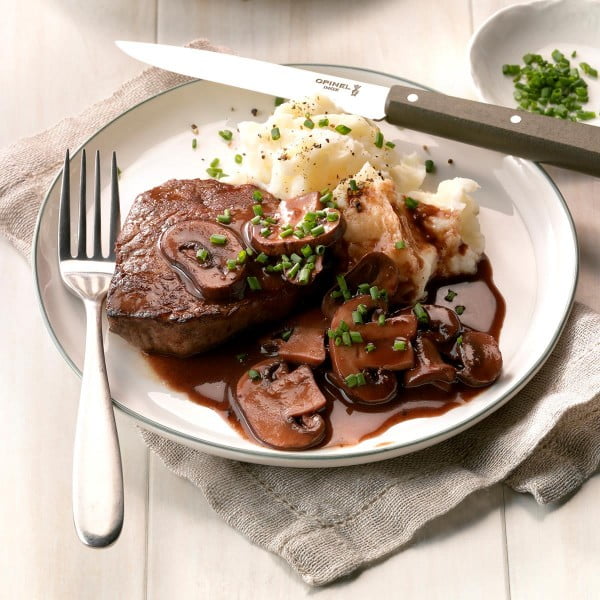 Portobello sauce makes any steak special. And this recipes is fast enough to be made every day if you want. Try it with your favorite side and salad.
Steak with Chipotle-Lime Chimichurri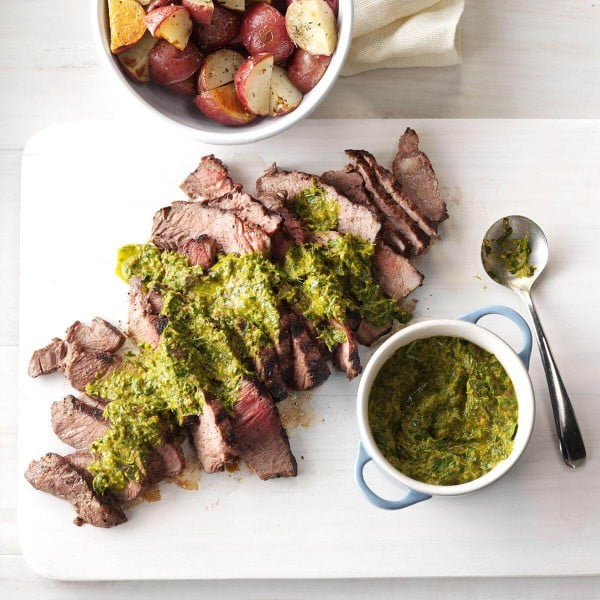 The special herb sauce in this recipes goes so well with any grilled meat. Try it with your steak dinner, and you won't regret it.
One-Pan New York Strip Steak Dinner for Two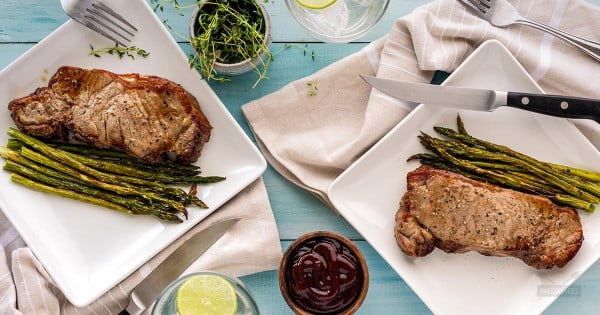 When it comes to recipes for two, this is the best steak dinner for two. It's so fast and easy, and you will make a restaurant-worthy meal every time. Try it and enjoy it!
Grilled Watermelon Salad with Steak and Tomatoes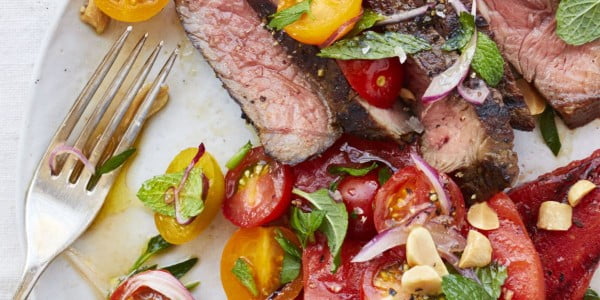 Need more flavor in your steak? Try a grilled watermelon combination with this fantastic salad.
Steak and Cauliflower with Caper Relish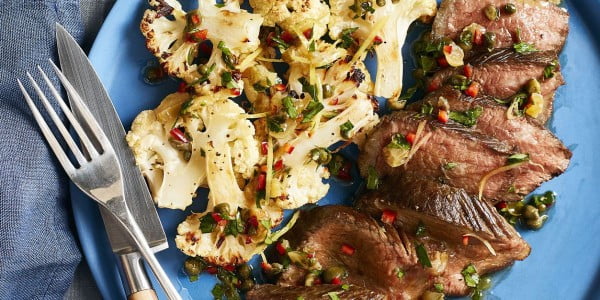 This recipe looks just as good as it tastes. The unique combination of ingredients makes it worthwhile. Try your steak with the cauliflower and caper relish.
Steak and Roasted Radish Pitas with Feta Salsa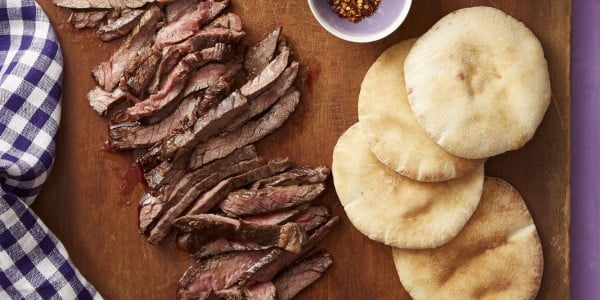 Time for the Greek cuisine! If you liked the chicken souvlaki, this is a real treat for you. Make your steak dinner in delicious Greek style.
Grilled Flank Steak with Mustardy Potato Salad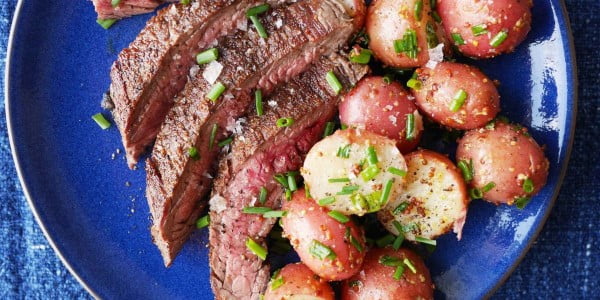 Let's focus on the side for your steak. This potato salad goes well with any meat. We are sure this will become your go-to side.
Steak Fajita Power Bowls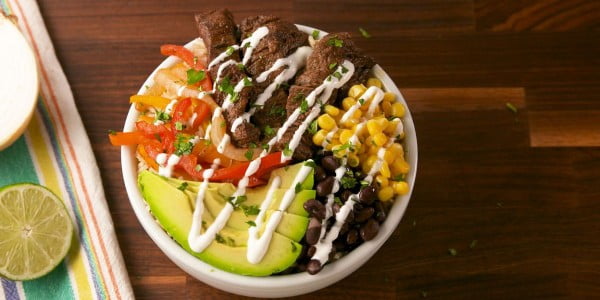 Steak power bowls? Yes, please! These will work so well on any occasion as a snack or full meal.
Cilantro-Lime Chimichurri Grilled Steak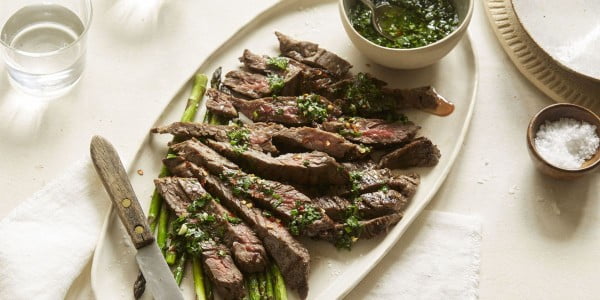 Cilantro and lime make a great herb rub for a grilled steak. Try it for a unique taste explosion.
Chilli and Lime Steak with Avocado Salad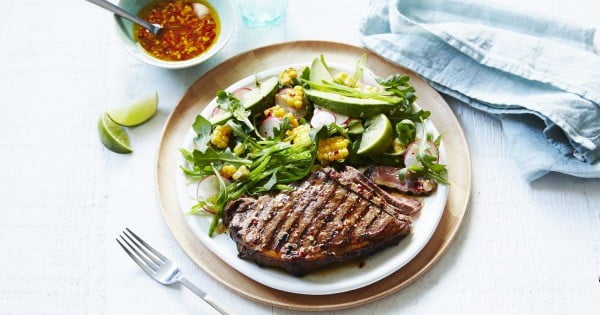 Mexican inspired steak recipes to your aid! You will make a wonderful romantic steak dinner for two, and you both will love it!
Pan Seared Sirloin Steak Dinner for Two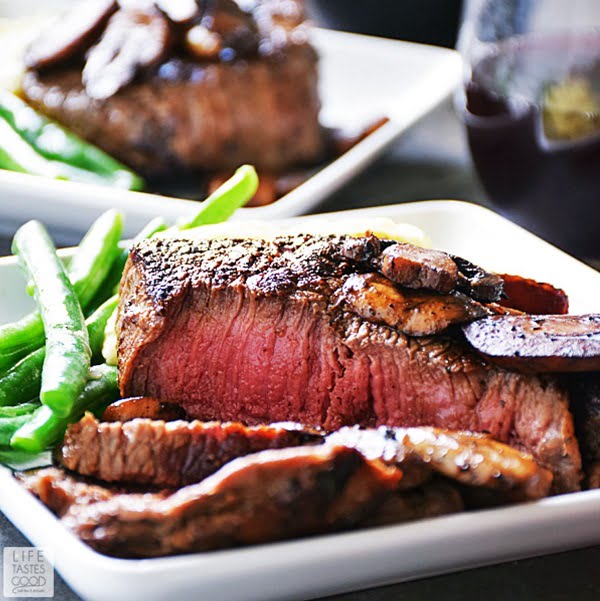 Pan seared steak is so easy to make you can enjoy it every night. Try this method and a wonderful recipe for two. Enjoy!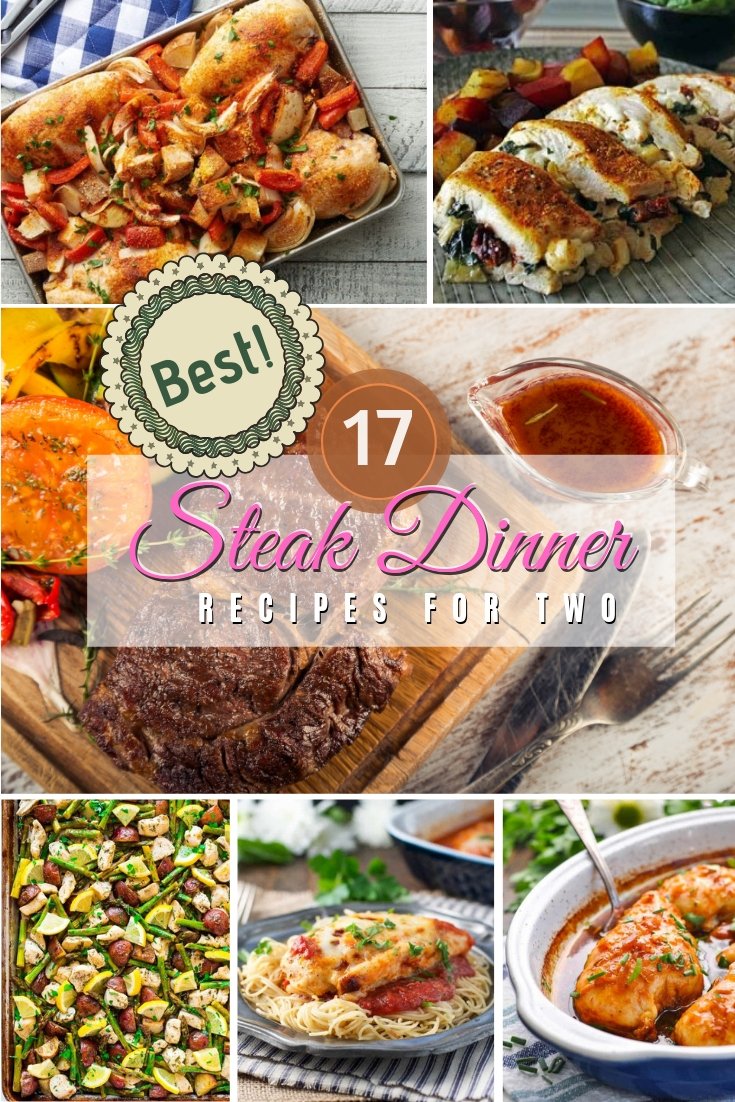 Continue reading: