Last updated on April 23, 2019
Grill dishes make any dinner special, and you don't even have to wait for a BBQ. These are some of the best grill dinner recipes to serve two and more people!
You don't even have to wait for good weather to go outside for a BBQ to make a lovely grill dinner. You can also use your oven and the broiler for the same effect (not to mention the inside grill options). We've come up with some fantastic, delicious grill recipes to make your dinner special. Yummy!
In This Post
Vegan Grilled Avocado Stuffed with Chickpeas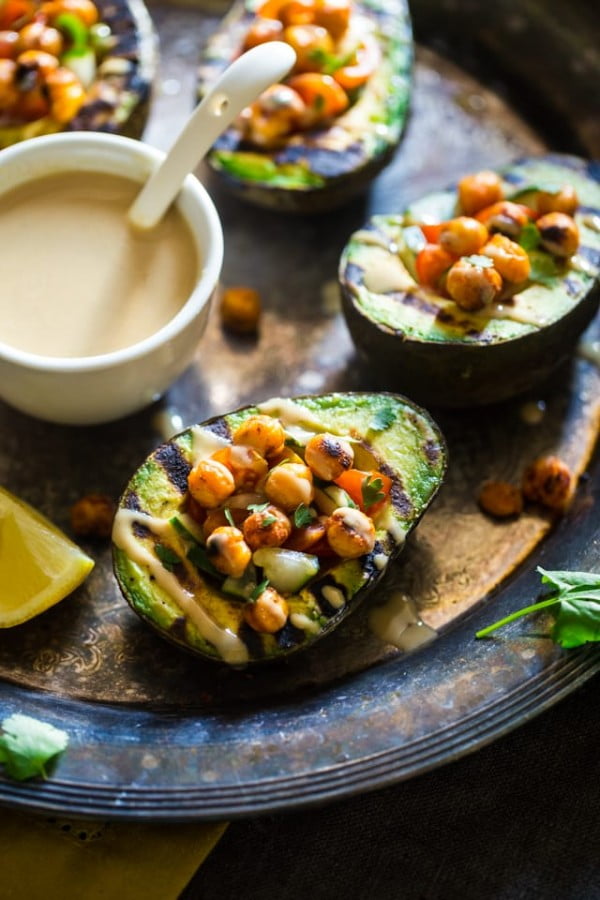 Grilled avocado is stuffed with a fresh mixture of cucumber, tomato, and crispy roasted chickpeas. A drizzle of tahini makes this a delicious, vegan dinner.
Grilled Peaches with Yogurt & Brown Sugar
This healthy & easy grilled peaches dessert will blow your mind. Don't put away that grill after dinner – throw some peaches on and let them caramelize with brown sugar, then fill them with yogurt.
Steak & Bleu Cheese Salad with Blueberry Balsamic Dressing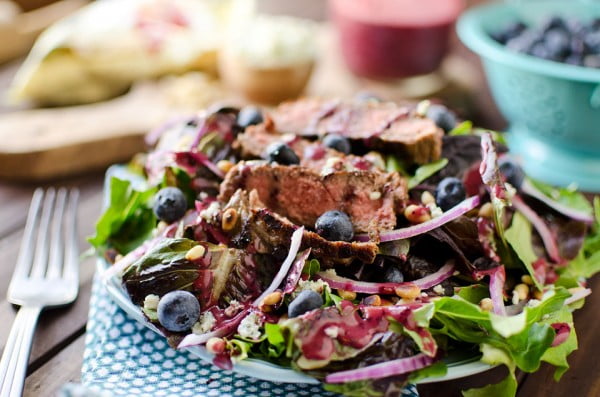 This salad blends a hearty mix of steak, bleu cheese & toasted pine nuts with a tangy blueberry balsamic dressing for a hearty salad anyone would love.
Grilled Watermelon & Balsamic Chicken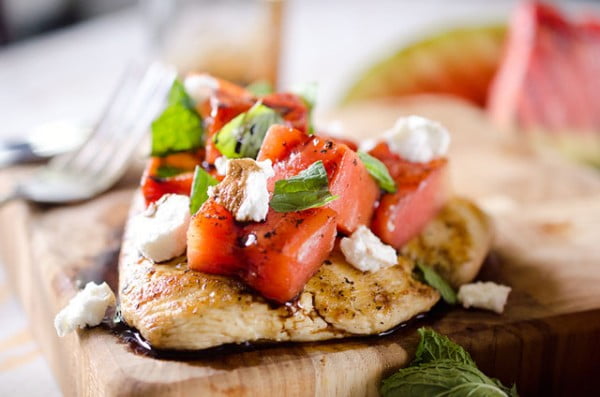 Chicken breasts topped with grilled watermelon, goat cheese, mint & balsamic reduction for a healthy summer meal
Grilled Sweet Potatoes with Cherry Glaze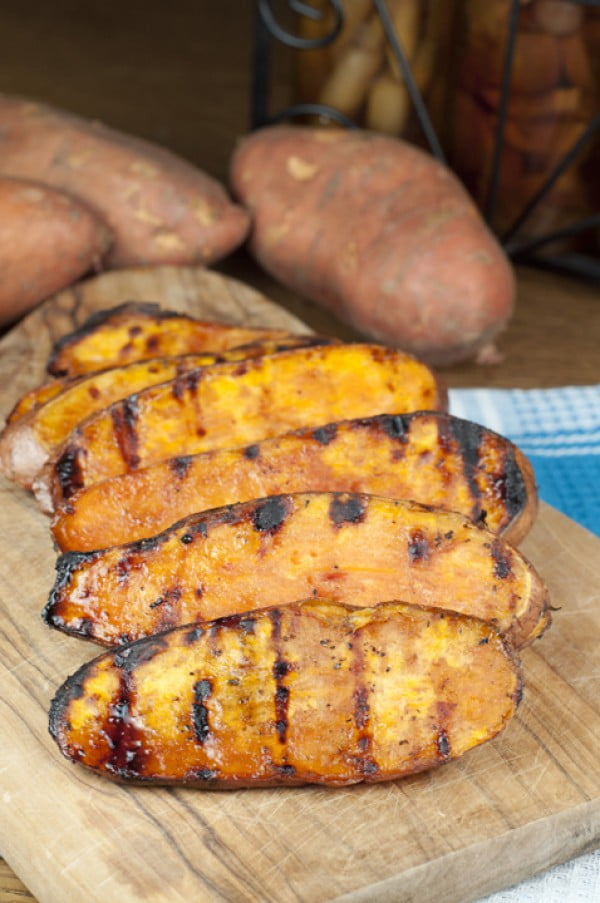 Grilled Sweet Potatoes with sweet Cherry Glaze is the perfect addition to a summer cookout or BBQ. They are easy to make, and the glaze will be a favorite.
Easy Tin Foil Sausage and Veggies Dinner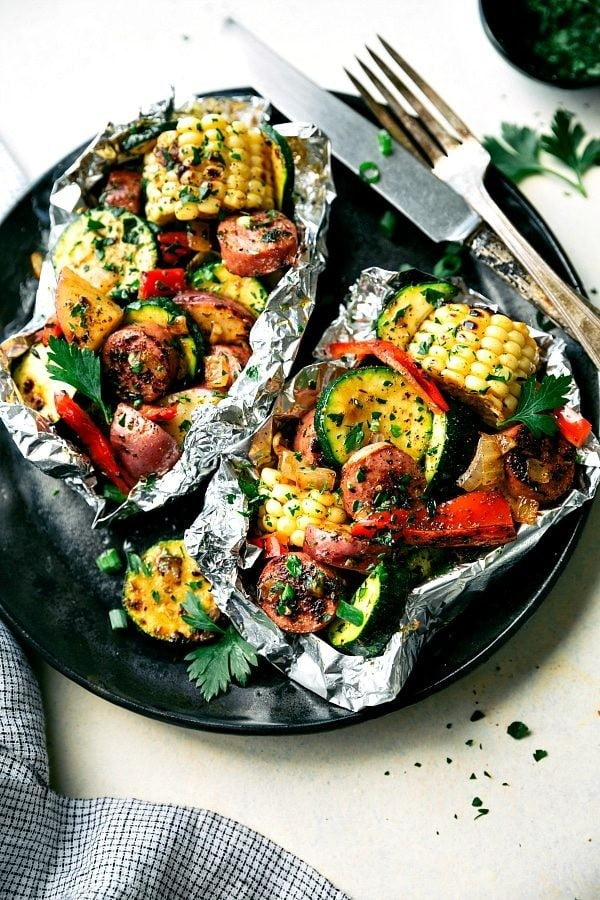 These delicious and easy tin foil packets are so quick to assemble. They are packed with sausage, tons of veggies, and the best seasoning mix.
Grilled Chicken Wings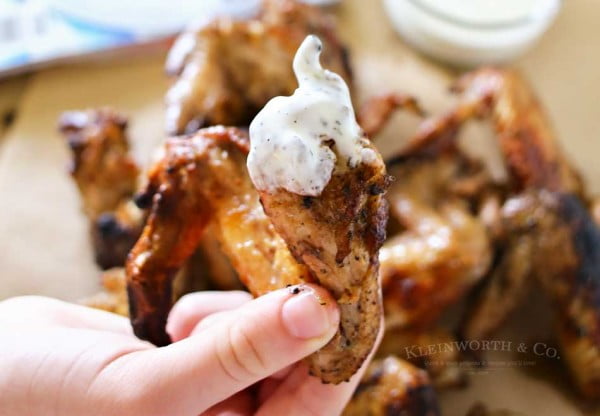 Grilled Chicken Wings are a deliciously simple grilled chicken recipe to wow your crowd at your next BBQ, party or summer gathering.
Grilled Chicken Caesar Salad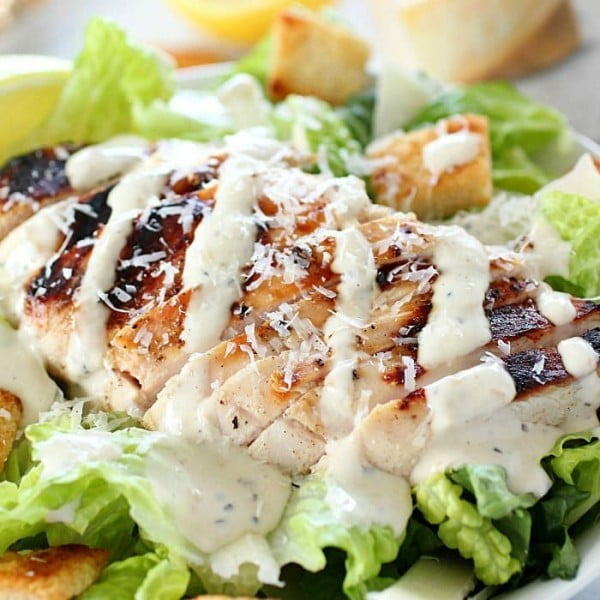 Grilled Chicken Caesar Salad for a healthy lunch or dinner. The chicken is marinaded then grilled and served over greens, homemade croutons, and Caesar dressing.
Baby Back Ribs with BOOM Sauce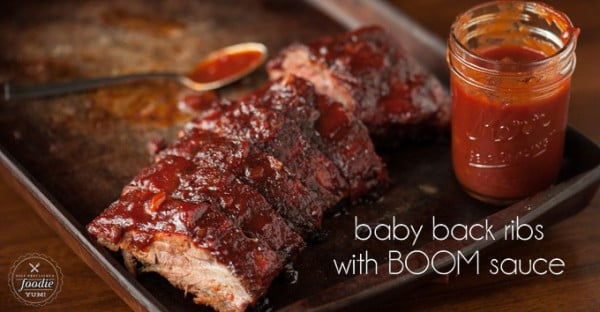 Enjoy summer grilling at its best with these Baby Back Ribs with BOOM Sauce. The quick and easy homemade BBQ sauce has a secret ingredient with a real kick.
Black n' Blue Grilled Steak Salad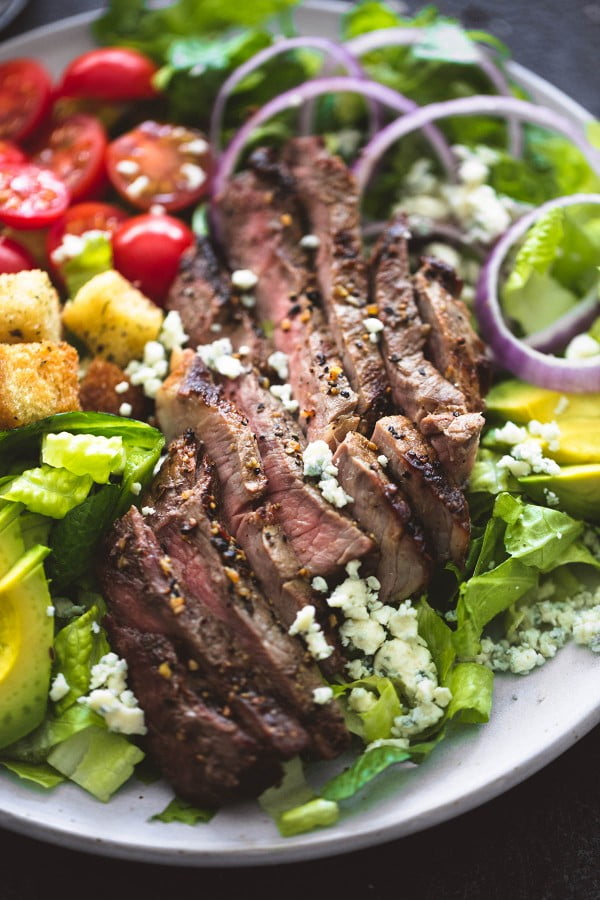 Perfectly seasoned grilled steak, homemade blue cheese dressing, and croutons take this salad to a whole new level.
Grilled Barbecue Chicken and Vegetables in Foil Recipe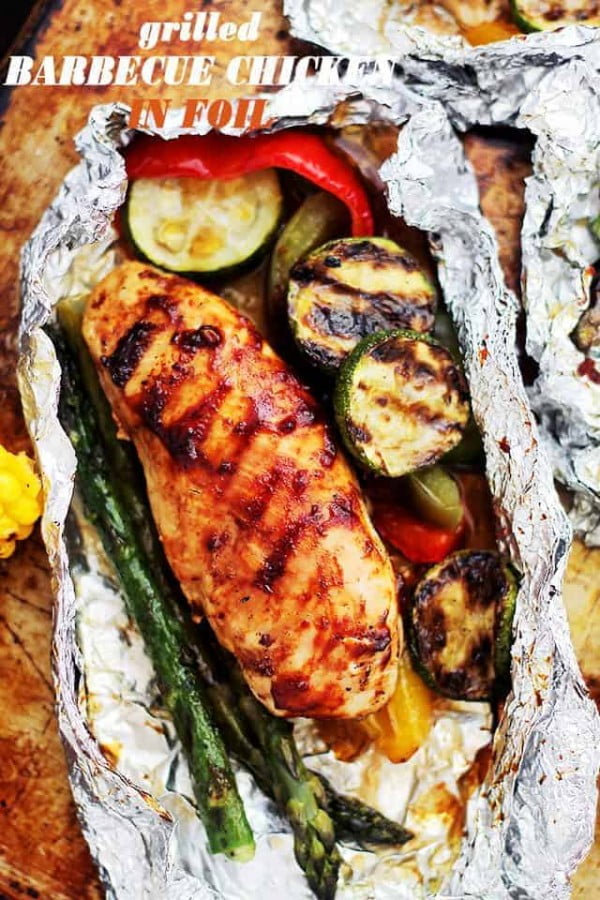 Tender, flavorful chicken covered in sweet barbecue sauce and cooked on the grill inside foil packs with zucchini, bell peppers, and asparagus.
The Best Chicken Marinade Recipe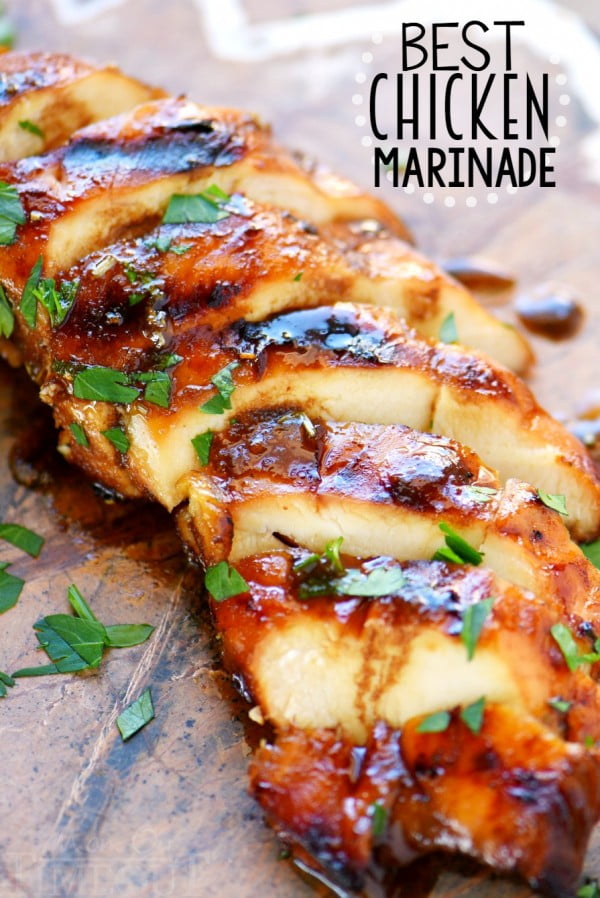 Look no further for the Best Chicken Marinade recipe ever. This easy recipe is sure to become your new favorite. Moist chicken and fantastic flavor.
Shishito and Shrimp Skewers with Chimichurri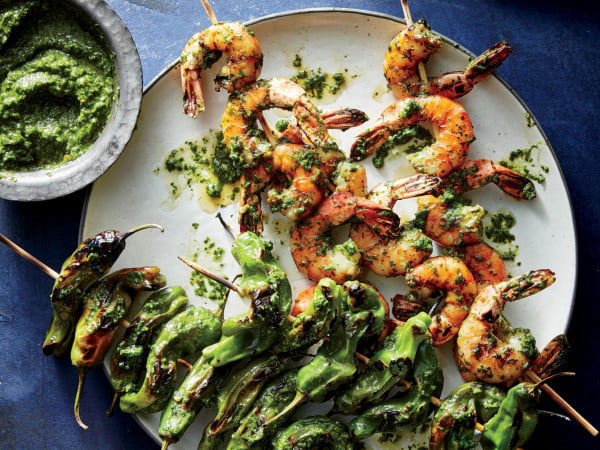 This is a delicious recipe for shishito and shrimp skewers with chimichurri. Follow the link for the recipe.
Bacon Ranch Chicken Kabobs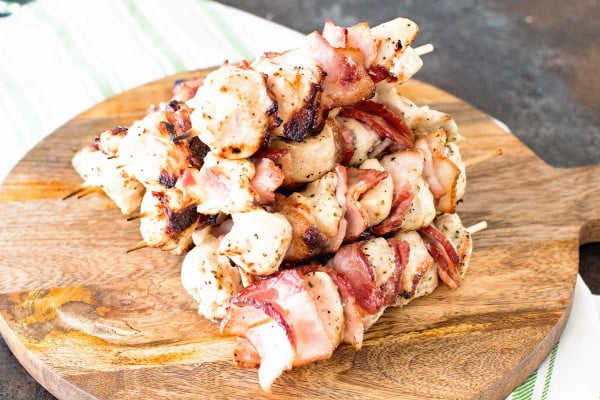 Tender, juicy chicken with slices of bacon. You can't go wrong with this flavor combo!
Grilled Chicken with Banana Peppers Recipe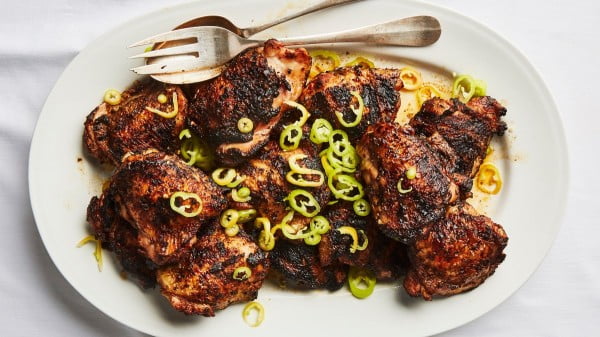 Don't skip the banana peppers! They provide a vinegary and spicy finish to this chicken recipe from Commander's Palace in New Orleans.
Charred Gem Lettuce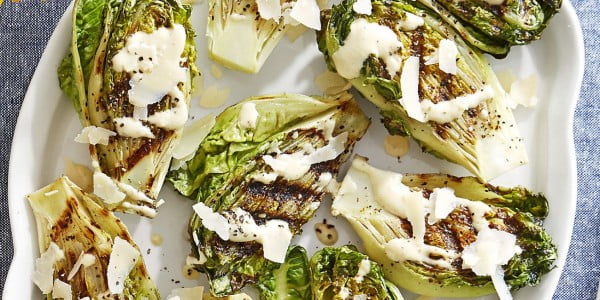 Dress up grilled lettuce with shaved cheese and creamy dressing. Check out a fantastic recipe for charred gem lettuce. See this article for the instructions.
Steak Fajitas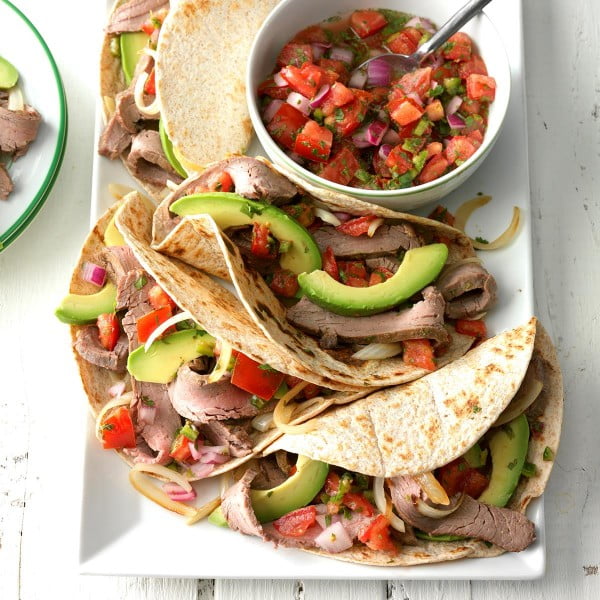 Zesty salsa and tender strips of steak make these traditional fajitas extra-special. What a delicious steak fajitas recipe. See the link for the complete ingredients and instructions.
Balsamic Grilled Steak Salad with Peaches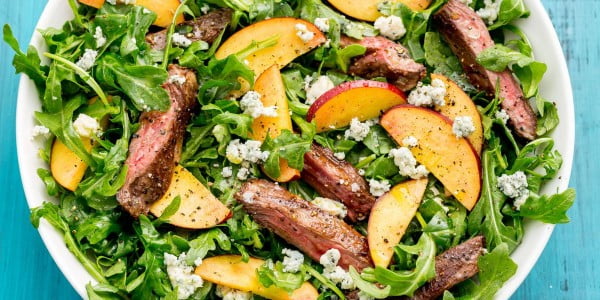 Peppery arugula is the perfect vessel for this savory-sweet combo. This is a delicious recipe for balsamic grilled steak salad with peaches. See the link for the complete cooking instructions.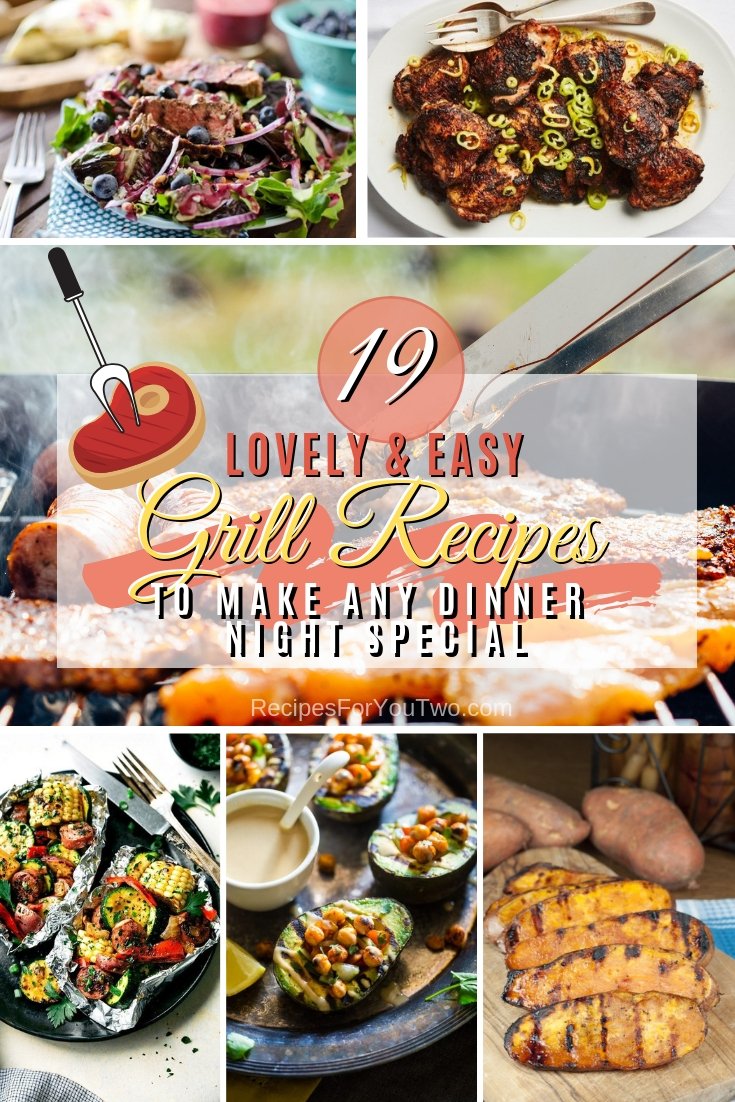 Continue reading: