Last updated on January 6, 2019
Getting ready for a special romantic Valentine's Day dinner at home? These passionate but easy 17 recipes will help you make the night magical.
There's no better way to make the Valentine's Day special than a romantic homemade dinner. You don't have to try too hard either – it's all about the right choice of the ingredients and recipes for this special occasion. After all, it only matters if you make it with love. And your significant other will appreciate it no matter what.
So to make it perfect, we have picked some of our favorite romantic dinner recipes. These are sure to make your night special. And they all are easy too! We wish you a truly wonderful time together. Enjoy!
In This Post
Bistro Steak and Roasted Potatoes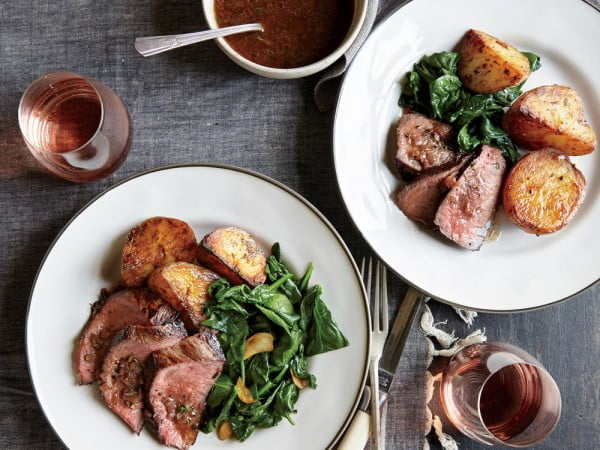 If you want to make your romantic home dinner feel like a restaurant meal, this steak recipe with roasted potatoes will help you do that. And it's simple enough too.
Grilled Balsamic Chicken Salad with Spiced Pecans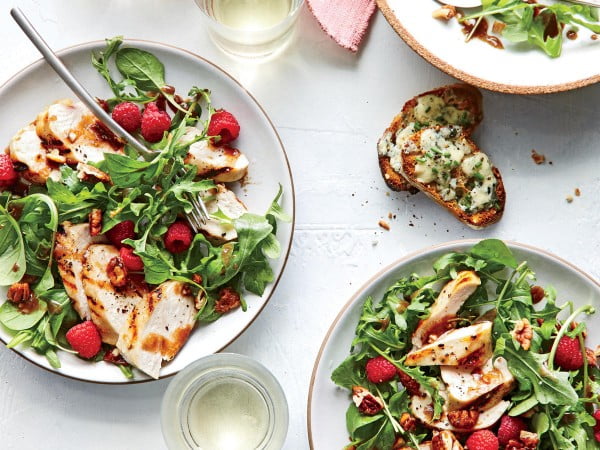 This recipe gets even better with fresh summer berries and fruit. The pecan addition gives this grilled chicken salad a unique taste. You'll want more of it after you finish, so make sure to make more.
Grilled Flank Steak with Cherry-Pecan Rice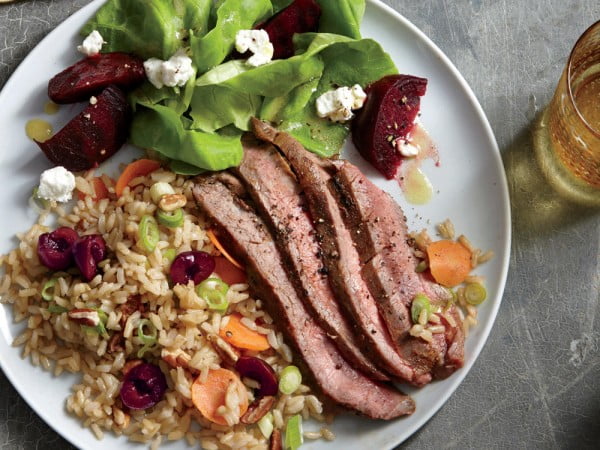 Cherry-pecan rise is a unique side for the flank steak, and it's a perfect combination for a romantic dinner for two.
Fresh Pea, Prosciutto, and Herb Salad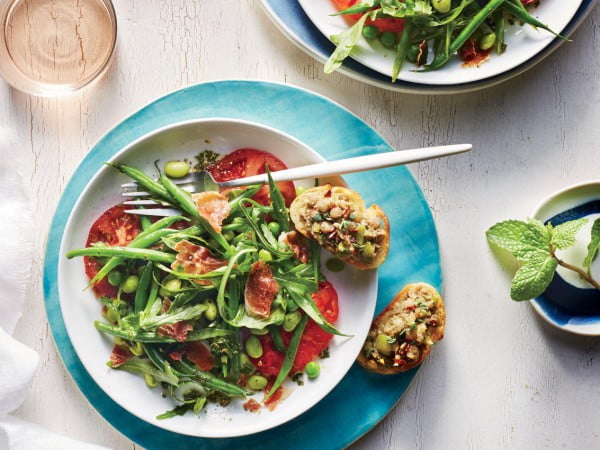 Why not make a healthy and delicious meal for a romantic dinner? This salad aims to surprise with its rich taste, and it does that so well.
Sautéed Salmon with Citrus Salsa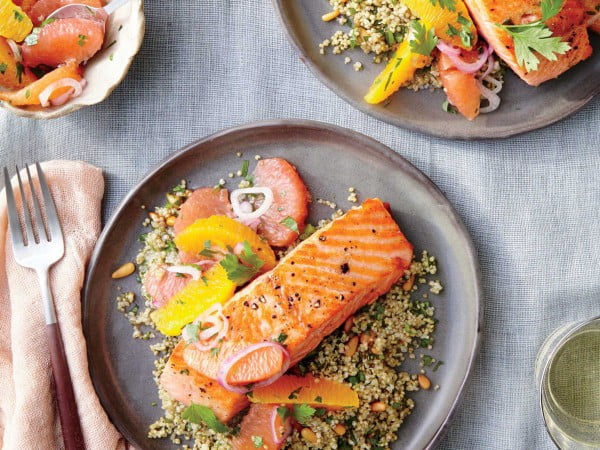 This sauteed salmon is one of the fastest recipes to make. And the citrus salsa makes it perfect.
Pork Tenderloin with Date and Cilantro Relish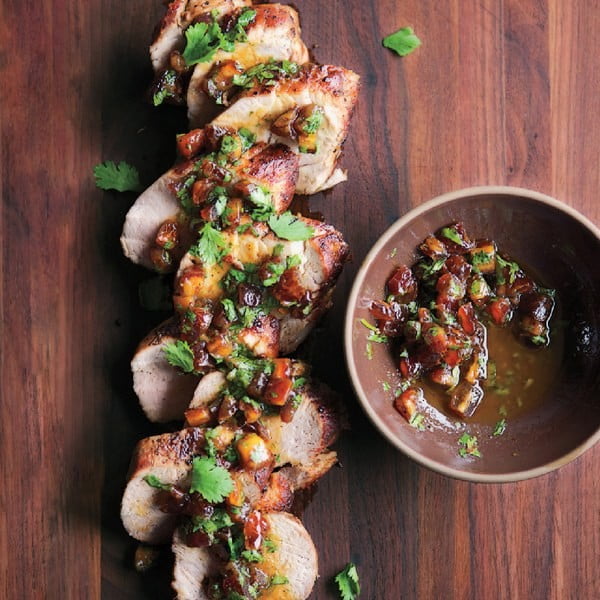 This pork tenderloin might be a bit tricky to get just right, but the result is worth it. The date and cilantro relish makes the taste combination perfect.
Seafood Stew for Two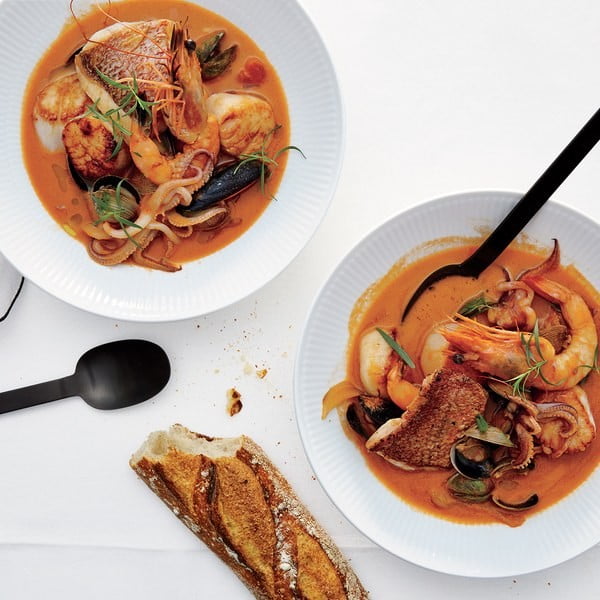 Your date night will be perfect if you make this seafood stew in advance. On the dinner night sear some fish and seafood to top the stew off. It's the perfect easy recipe for a special romantic night.
Rosemary Rack of Lamb with Roasted Potatoes and Carrots for Two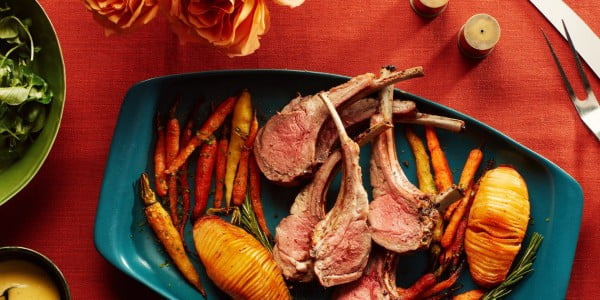 This is a Valentine's Day special, and it's ideal for a romantic dinner for two. There's nothing about this recipe that is not mouth watering.
Steak-Au-Poivre with Roasted Fingerling Potatoes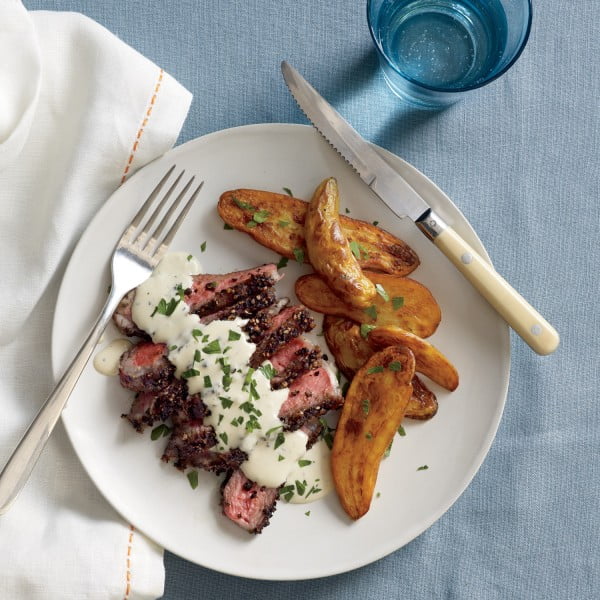 The classic steak-au-poivre comes to a romantic dinner, and there can be no better suiting steak recipe for it. The crusty potatoes on the side make everything even better.
Slow Cooker Korean Short Ribs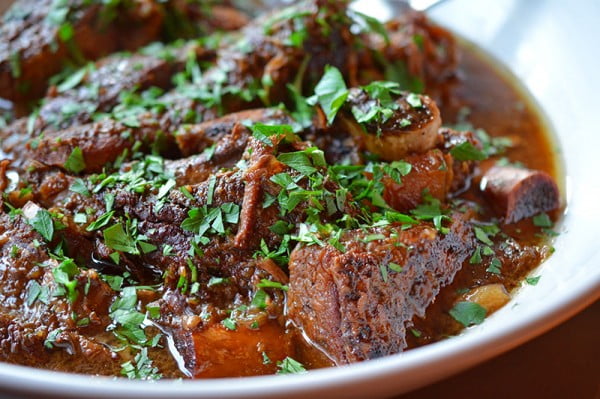 How about getting that slow cooker to work for the dinner night. You can set it in the morning and have it ready for the night. Try this Korean flavor for the ribs.
Beer & Honey Roasted Chicken Thighs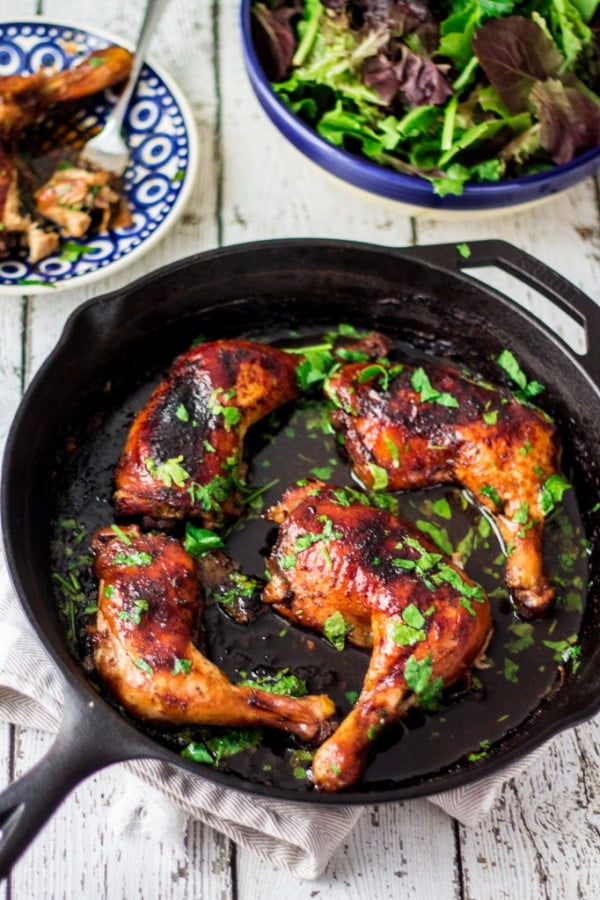 Chicken tights are easy to make, but you need to make them special for a romantic dinner. The honey and beer glaze will do it just right.
The Best Crispy Oven Baked Chicken Wings with Sticky Honey Garlic Sauce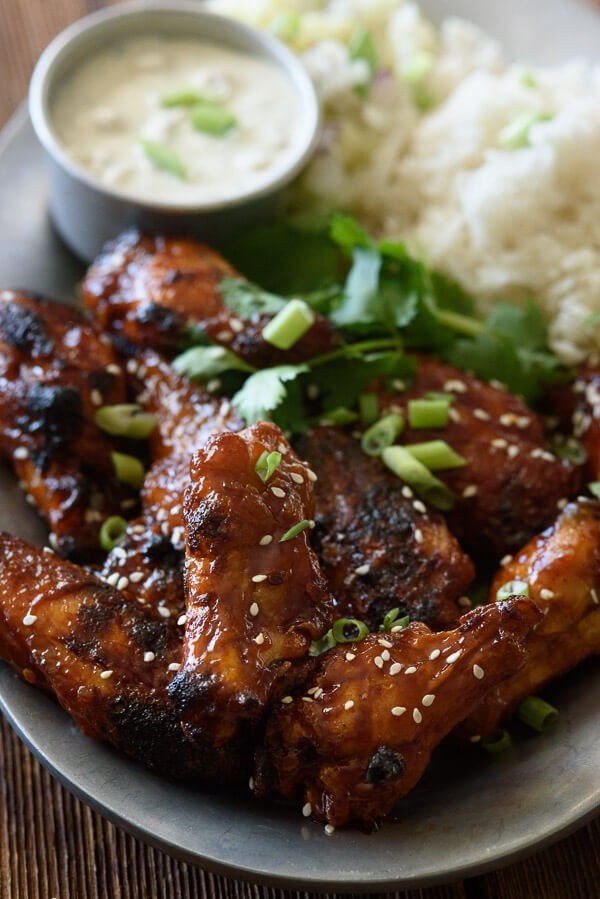 Oven baked chicken wings to your romantic dinner plate! This is one of the best recipes for chicken wings you have to try.
Sheet Pan Steak and Veggies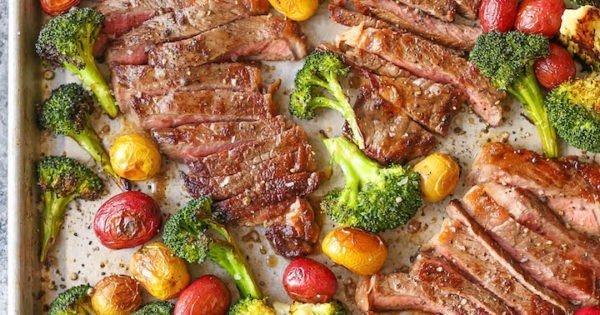 When it comes to getting ready for the dinner night, the last thing you want to think about is cleaning up afterward. Make it easy for yourself by using this one sheet pan recipe. You'll get fantastic tender steak and veggies on the side!
Roasted Salmon, Potatoes & Green Beans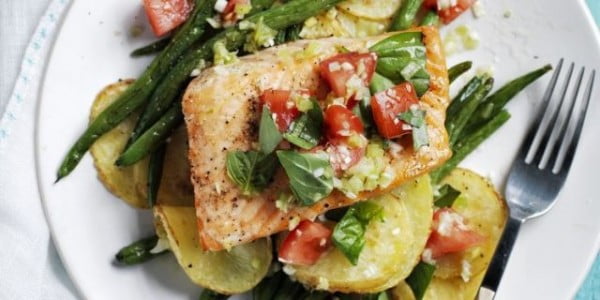 Roasted salmon on potatoes with green beans is one of the easiest recipes to make for a romantic dinner, yet it will award you with flavor. Try it!
Hoisin-Glazed Pork Tenderloin with Asian Rice Salad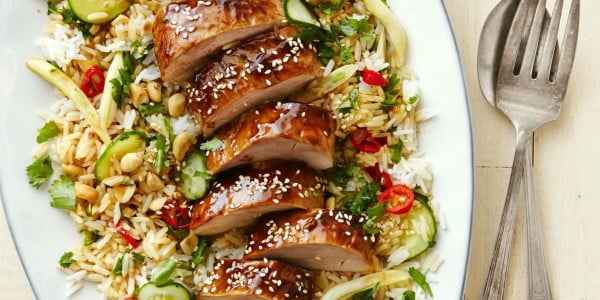 This recipe is for those who appreciate a little Asian flavor in their cooking. The Hoisin glaze will not disappoint.
Shrimp Puttanesca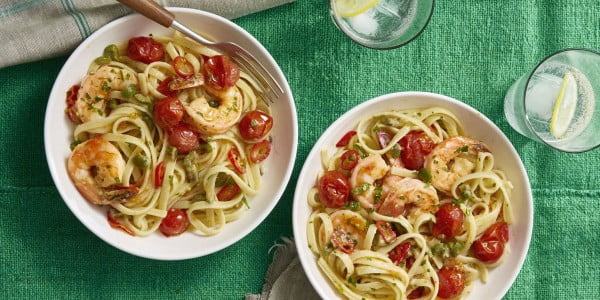 That's shrimp past for those who are wondering about the name. It's as interesting as the name sounds too.
Individual Brownie Trifles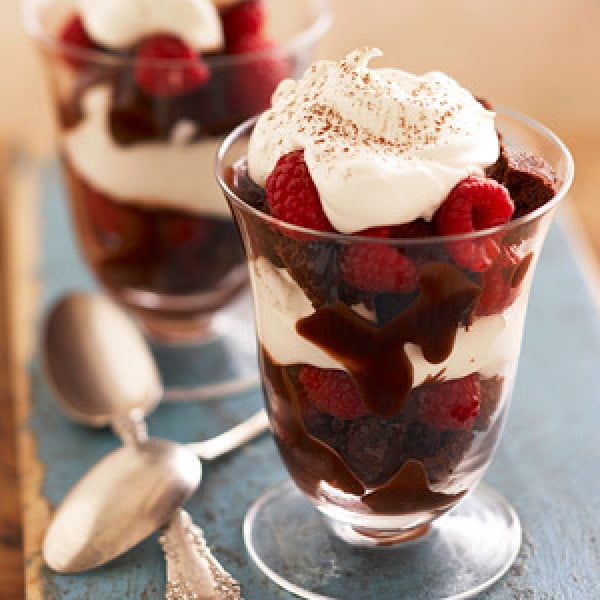 How about a dessert to end a romantic dinner? These brownie trifles are ideal for it.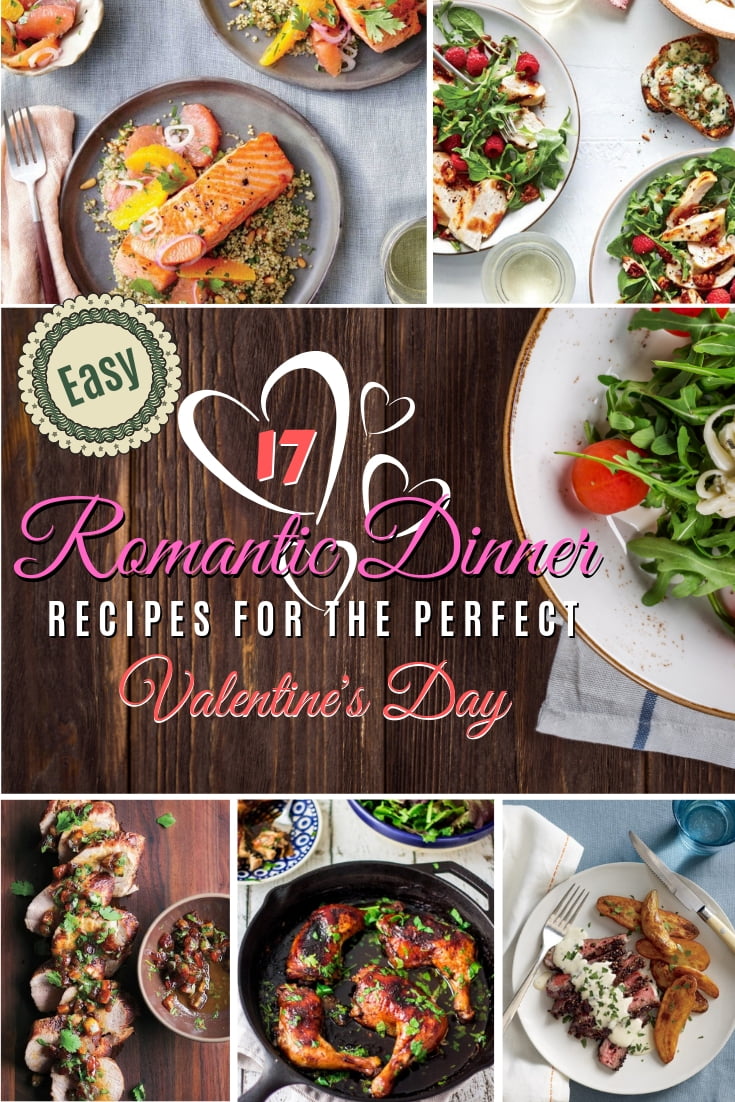 Continue reading: