Last updated on January 18, 2023
Southeast Asian cuisine has one of the most exotic and flavored dishes in the world. This cuisine is very influenced by the Chinese and Indian cuisines, making countless dishes and culinary customs present in these three ones.
If we talk about Thai cuisine, this style mixes acid, sour, salty, sweet, and spicy flavors in a balanced way. Its main ingredient is rice, and it's usually prepared as a soup, fried, or simply cooked white.
Also, other ingredients such as hot peppers, garlic, noodles, and coconut milk are widely used in Thai food making; and as for meats, the most commonly used are chicken, seafood, and pork seasoned with curry, coriander seeds, and soy sauce.
In this post, you will know more about a delicious Asian meal that stands out due to its abundant seasonings: we talk about an Asian Rainbow salad with shrimp.
Keep reading and check out what we have for you!
If you're looking for an authentic Thai salad, RiceSelect® has an exquisite recipe to make Shrimp salad with Bangkok rice. Visit the next link and check the best rice-based recipes and products of RiceSelect ®: https://riceselect.com/recipe/bangkok-rice-shrimp-salad
In This Post
A Hybrid Ingredient That Makes Eating More Special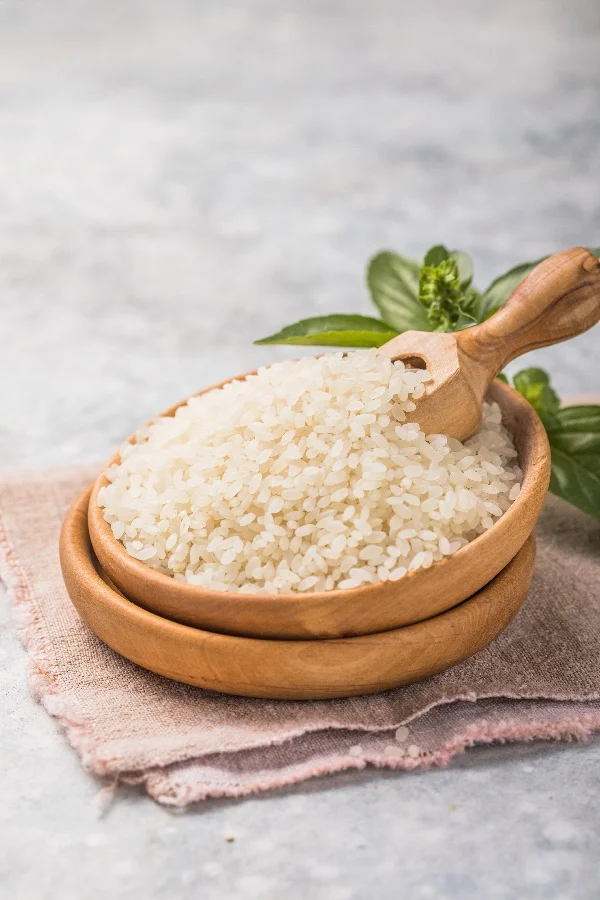 To make this salad, we will need one of the newest rice varieties: Jasmati rice.
What is Jasmati rice?
Jasmati rice is a bred long-grain rice variety, whose name is derived from jasmine rice and basmati. Jasmati is not a genetically modified (or transgenic) rice, but a cross between these two varieties. It is said to possess the traits of both grains, i.e., the softness (when cooked) of basmati and the nutty aroma of jasmine.
The use of this type of rice is a good choice for culinary exploration, especially with Asian-centric techniques and flavors, thanks to its long and thin grains. And unlike Arborio or Sushi rice, which cooks up more compactly; Jasmati's low starch content allows it to be cooked with separate grains.
What Kind of Rice-based Meals Are Perfect to use Jasmati Rice in?
Jasmati rice is a great ingredient to make fried rice dishes, rice puddings, and cold rice salads. Two good examples in Thai cuisine are Khanom chin namya, a steamed rice served with red cooked pork leg, pickled cabbage, and sweet-sour chili sauce; and Chok, a rice porridge commonly eaten for breakfast.
It can also be used to enhance some of your favorite foods like rice pudding or to accompany an outdoor barbecue meal, such as Kaeng Kari Kai.
A Delicious Asian Rainbow Salad with Shrimp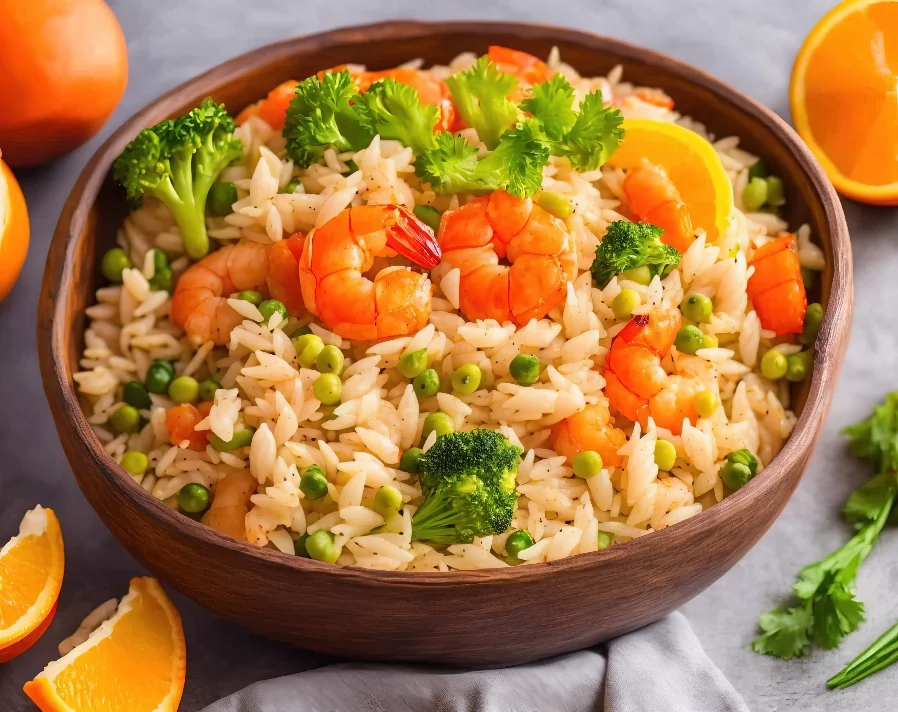 Ingredients
Dressing
2 tbsp. of rice vinegar.
2 tbsp. of tamari or soy sauce.
3 tbsp. of toasted sesame oil.
1 tbsp. of maple syrup.
1 tbsp. of fresh lime juice.
Zest of 1 lime.
1 tsp. of Sriracha sauce.
2 minced large garlic cloves.
Salad
2 1/4 cups cooked and cooled Jasmati rice.
1/2 cup of shredded red cabbage.
1/2 cup of shredded carrots.
1/4 cup of diced radishes.
1/2 cup of diced cucumber.
1/4 cup of chopped green onion.
1/4 cup of fresh chopped shiitake mushrooms.
1/2 cup of cooked edamame.
1 tbsp. of minced fresh basil.
1 tbsp. of minced fresh mint.
2 tbsp. of minced fresh cilantro.
1/2 lb (250 g) of cooked and peeled medium-sized shrimp. You can cook the shrimp as grilled, steamed, or pan-fried as desired.
Preparation
Cook the rice according to package directions.
Mix all the dressing ingredients. Set aside.
After the rice has cooked, cool it to room temperature and then, pour the dressing over the rice. Reserve it in the refrigerator for 3 or 4 hours.
Mix all vegetables and herbs in a large bowl.
Add the seasoned rice to the vegetables and mix well.
Add the shrimp and mix again.
Taste and adjust seasoning with tamari or sriracha if desired.
Continue reading: