Last updated on January 1, 2021
Ready for the picnic season? Make sure you load up on the best recipes you can take outside!
You have to get ready for the coming picnic season, and we are here to help you. Whether it's a romantic picnic for two or a family cookout, you need some great dishes to treat everyone. Choose from these 20 amazing recipes to surprise everyone. Enjoy!
In This Post
Turkey, Cranberry and Brie Egg Rolls
Baked egg rolls stuffed with leftover Thanksgiving turkey, cranberry sauce and a slice of brie cheese. Serve with a sweet and tangy cranberry mustard sauce.
Roasted Asparagus and Ricotta Tart
This is a terrific recipe for roasted asparagus and ricotta tart. This savory veggie tart is the ultimate side dish for a picnic. Follow this article for the recipe.
Spicy IPA Shrimp Skewers with Pomegranate Sauce
These spicy IPA shrimp skewers with pomegranate sauce are perfect for your next picnic. They are simple and ready in minutes!
Green Goddess Burgers
Green Goddess Burgers are a healthier way to spruce up your burger recipe. See the article for the complete cooking method.
Avocado Watermelon Salad Recipe
Avocado and watermelon salad with a walnut oil-based vinaigrette is a delightfully different salad for summer picnics or a quick lunch.
Zucchini Noodle Spaghetti Salad
A quick and easy healthy side dish for summer potlucks or cookouts. No cooking required.
Caprese Pasta Salad with Hemp Pesto
Look no further for a delicious healthier pasta salad – this Caprese pasta salad with hemp pesto is packed with fiber, protein, and omega-3s. Follow the link for the method.
Chocolate Almond Butter Superfood Seed Bars
Check out a fantastic recipe for chocolate almond butter superfood seed bars. Follow this link for the cooking instructions.
Green Goddess Sandwiches
What a great recipe for green goddess sandwiches. See the article for the instructions.
Soft Shrimp Tacos
Mix things up on taco night by swapping beef and chicken for deliciously seared shrimp. Follow the article for the method.
Herby, Juicy Watermelon, Tomato, and Feta Salad
Sweet red onions, large bites of succulent watermelon, and ripe red tomatoes come together with salty feta cheese in this simple salad. The best part? It can be chopped and combined in, let's say, a brisk 5 to 10 minutes.
Vegan Buffalo Bean Wrap
Vegan Buffalo Bean Wraps are loaded with "Buffalo" flavored deliciousness. Fresh veggies and white cannellini beans are combined for a fast and easy wrap that is packed with tastiness.
A French Summer Picnic Sandwich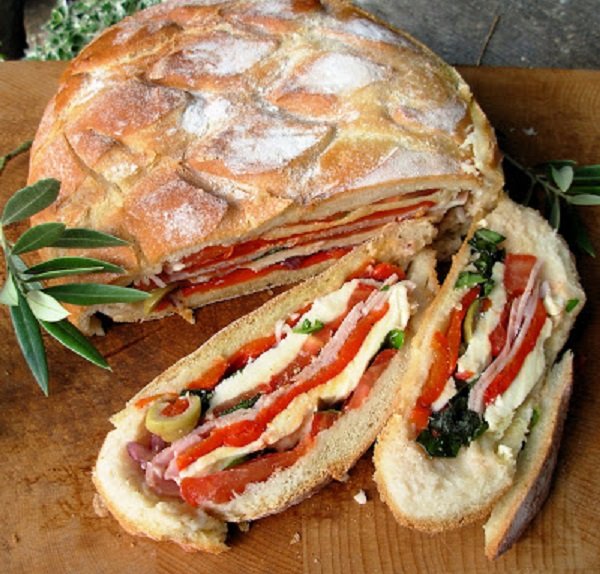 What a fantastic recipe for a French summer picnic sandwich. Follow the article for the complete recipe.
The Best Picnic Sandwich
This quick picnic sandwich recipe made with roasted tomatoes, pesto and burrata is the perfect picnic meal. Also great as an appetizer or for a lunch or dinner at home.
Pressed Italian Sandwiches
These hearty pressed Italian sandwiches are weighted to compress the layers, but we've found that stuffing the filled ciabatta loaf into a pack to tote to the beach or on the trail also does the trick nicely.
Mango Mesclun Salad
Mango, strawberries, and sweetened dried cranberries are a vibrant addition to mixed greens tossed with an oil and balsamic vinegar dressing.
Strawberry Mojito Kombucha Cocktail
Your new favorite cocktail has arrived. This Strawberry Mojito Kombucha Cocktail is perfect for summertime picnics.
Vanilla Panna Cotta with Blueberry Lemon Sauce
These mini vanilla bean Panna cotta's are just the right size for party desserts or pack them up for a picnic. The blueberry lemon sauce finishes it just right. See the article for the cooking instructions.
Dill Scallion Dip
For game day or your annual family cook-out, this versatile dill dip will be your new go-to app. See this link for the instructions.
Cracker Jack and Pretzel Treats
Held together with gooey marshmallows, these caramel Cracker Jack and pretzel bites are the perfect light dessert (or mid-day pick-me-up!)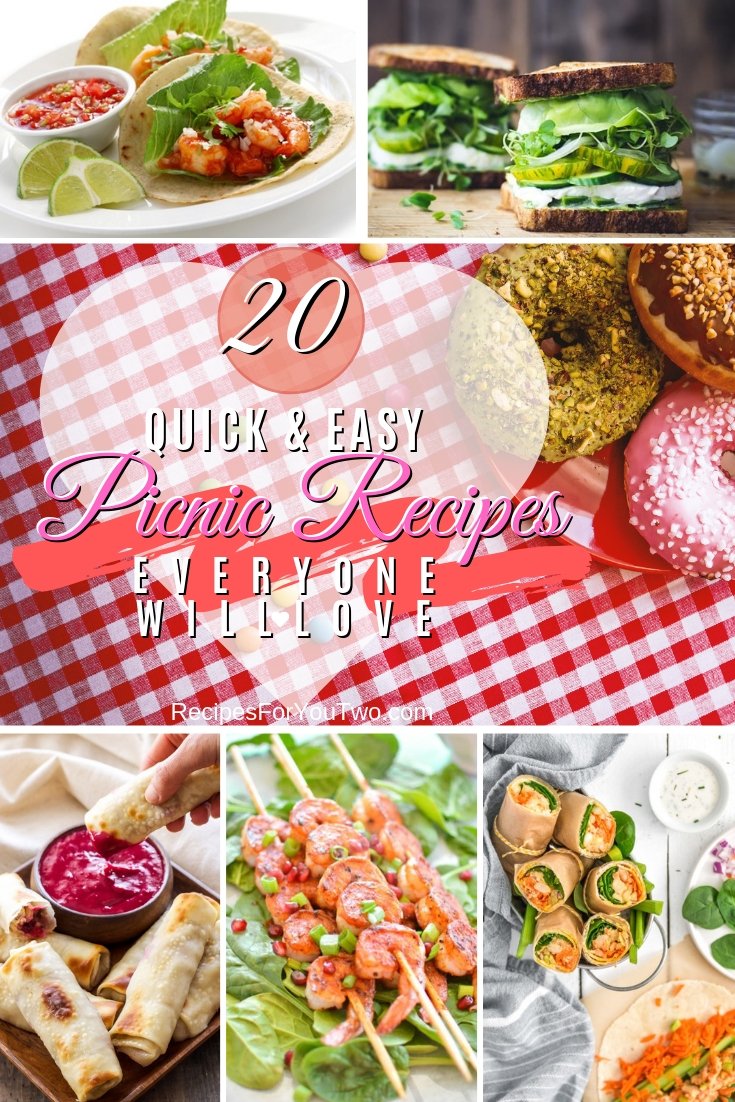 Continue reading: