Last updated on April 20, 2019
Are you getting ready for the game day? These Superbowl party food recipes will make the perfect snacks and appetizers that everyone will love!
If you're hosting a Superbowl party, you'll want to make food for it that everyone will love. And we are here to help! Here are 20 easy and delicious appetizer and snack recipes that are perfect for the party time. So choose your favorites and watch them become the highlight of the night!
In This Post
Buffalo Chicken Tortilla Pinwheels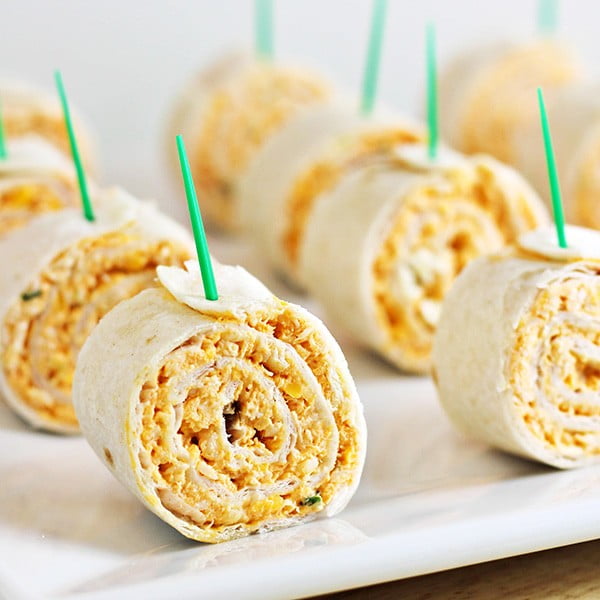 Love buffalo wings? If you do, you'll love these! This Buffalo Chicken Tortilla Pinwheels recipe makes a delicious party food with all the flavors of buffalo wings with blue cheese, but without the mess.
Tomato Soup Shooters with Mini Grilled Cheese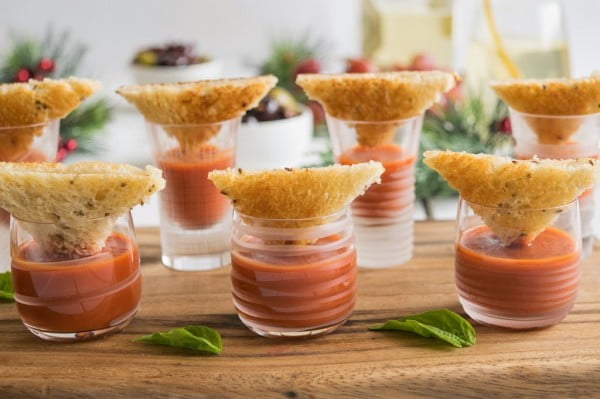 A fun appetizer that can be served at parties, for entertaining, baby showers or weddings. See this link for the complete cooking method.
Mini Wagyu Beef and Sweet Potato Waffle Fry Sliders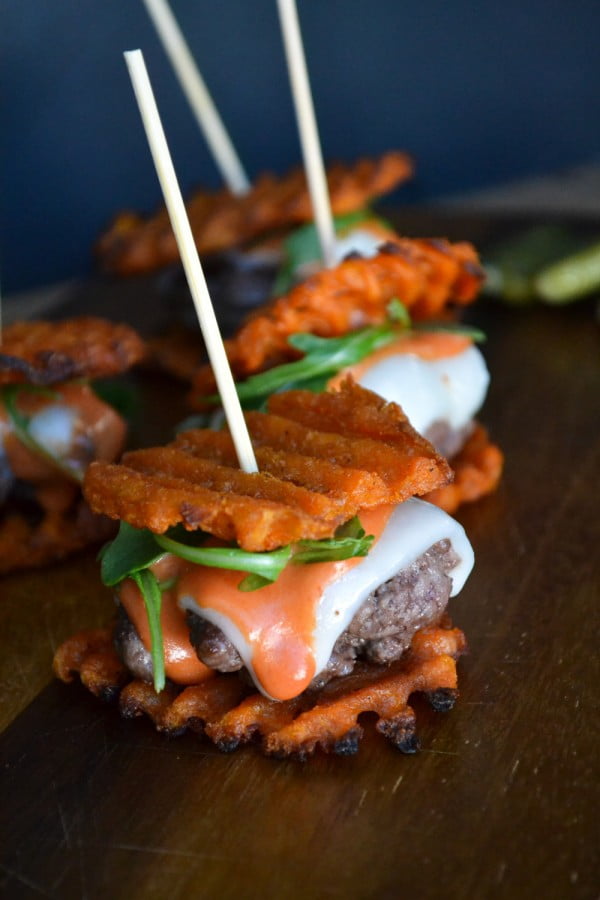 The beautiful thing about this recipe is that it is customizable. You can use chicken, turkey, bison, lamb or even make your veggie burgers, or you can make little falafel patties.
Olives Aioli Dip with Battered Shrimp Recipe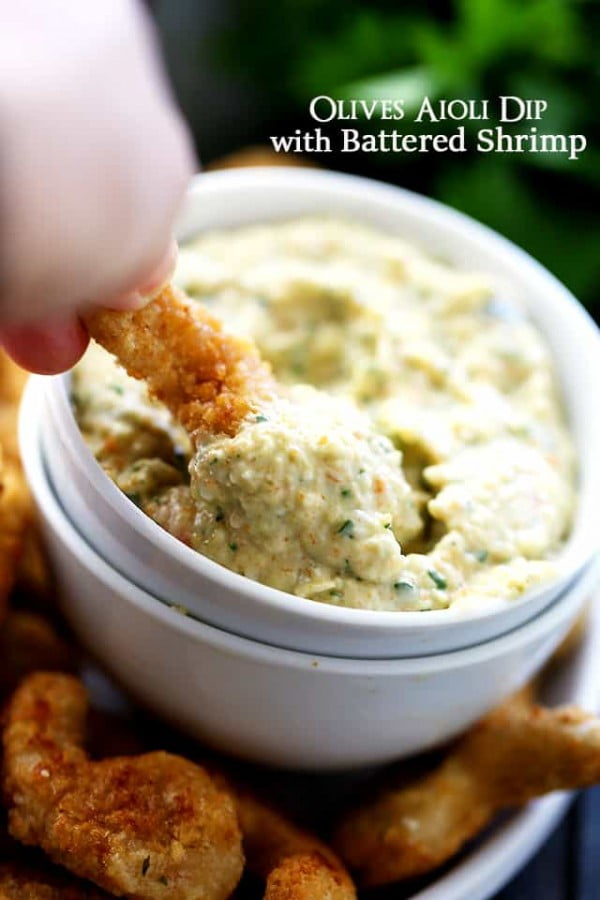 Flavorful, creamy and very delicious Olives Aioli Dip served with perfectly crunchy battered shrimp. Follow this article for the instructions.
Slow Cooker Buffalo Chicken Meatballs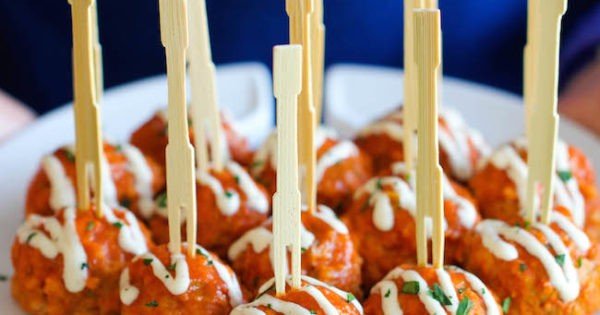 These meatballs are a lighter, healthier alternative to buffalo wings, and you can easily make them right in the slow cooker. Follow the article for the complete method.
Baked Buffalo Chickpea and Artichoke Vegan Taquitos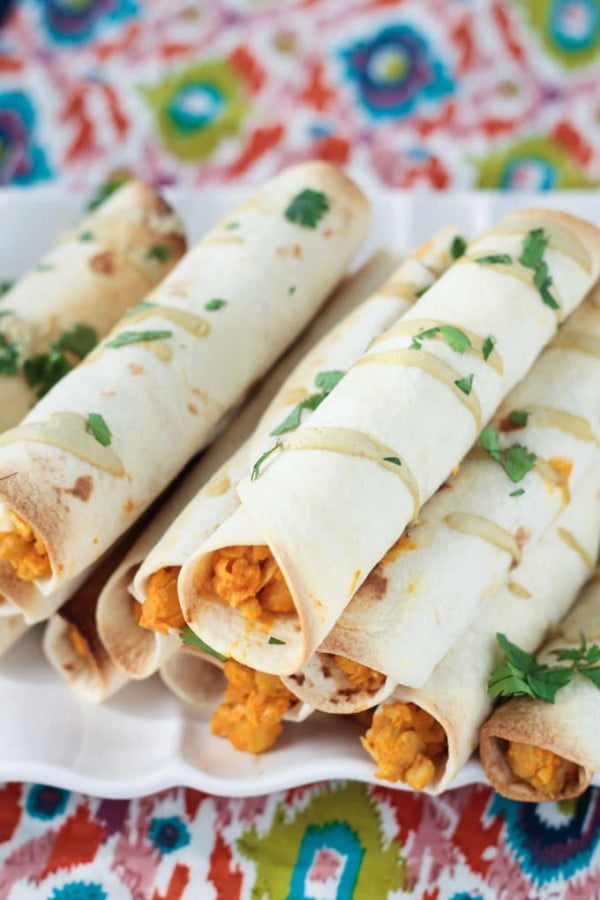 These vegan taquitos are the perfect party food, especially for the game day. Easy to make them as spicy hot (or not) as you want.
Baked Garlic Parmesan Potato Wedges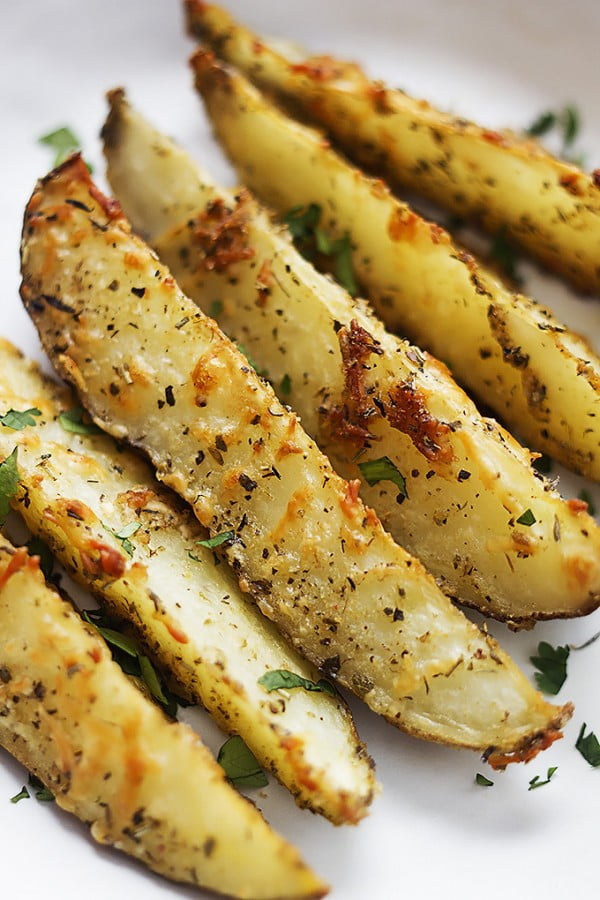 This easy recipe for Baked Garlic Parmesan Potato Wedges will blow you away with its simplicity and fantastic flavor. These make a great side dish or appetizer for parties.
Chicken and Buttermilk Waffles
These sliders are the perfect fork free way to eat this favorite southern meal. See the link for the recipe.
Green Jalapeño Hot Wings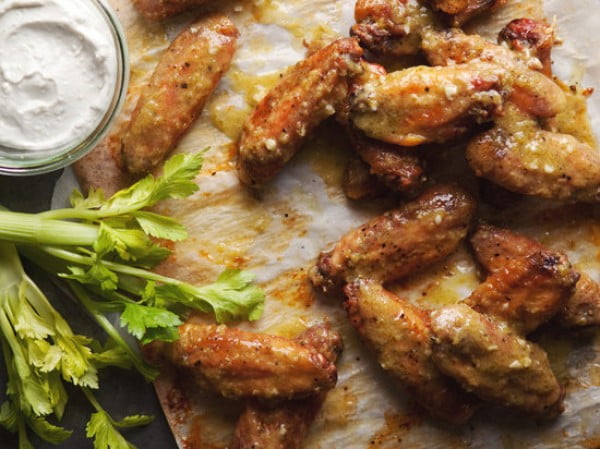 These roasted (rather than deep-fried) buffalo-style chicken wings are smothered in a spicy green jalapeño sauce. Follow this link for the complete cooking method.
Bacon-Wrapped Cheesy Stuffed Jalapeños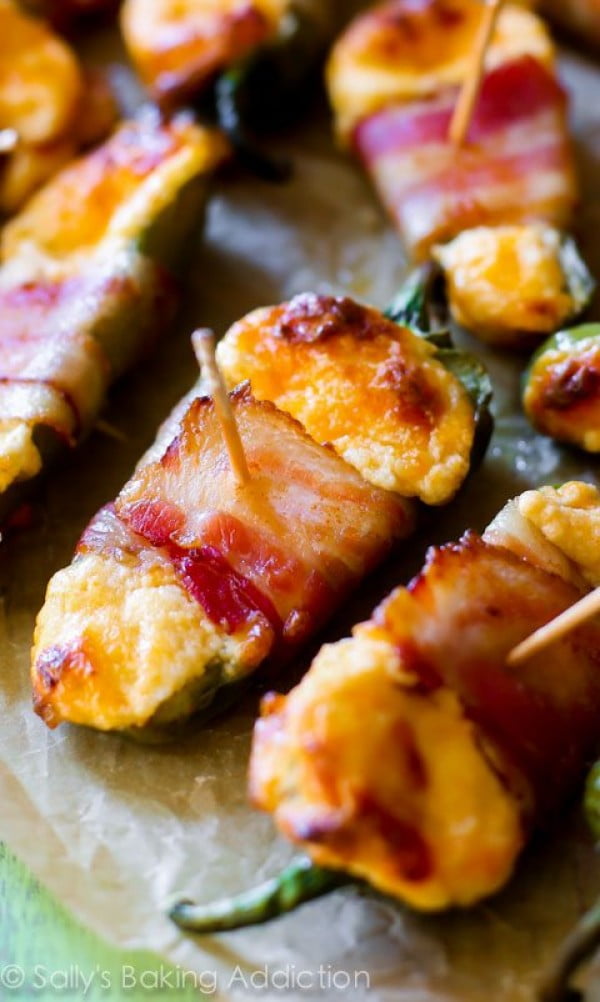 The heat is on with these Bacon-Wrapped Cheesy Stuffed Jalapeños. Family and friends won't be able to get enough.
Loaded Tot Kabobs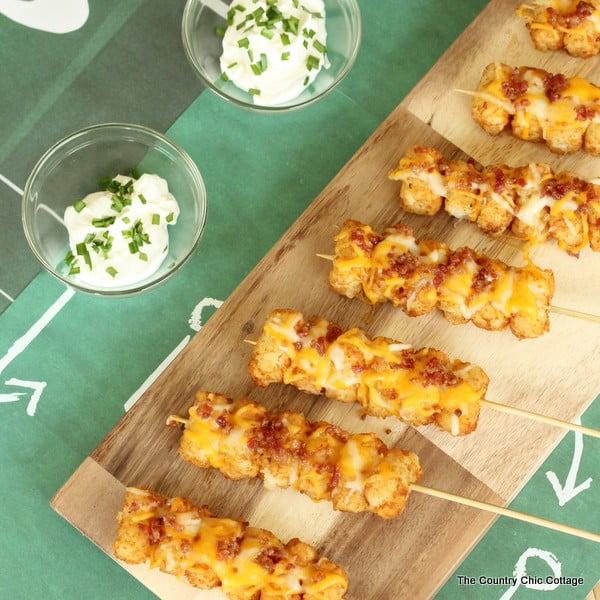 Serve up tater tots on a stick with this recipe for Loaded Tot Kabobs. These are the perfect appetizer for any party but especially for football season.
Easy Artichoke Stuffed Mushrooms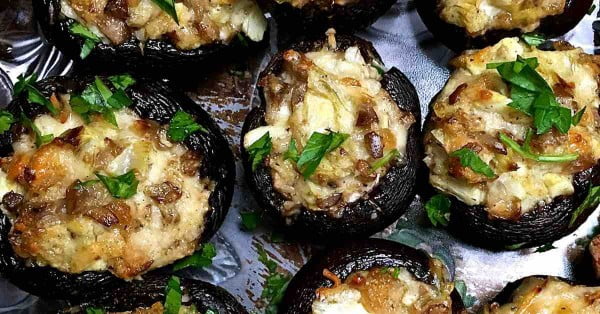 Whether you are looking for great Christmas or New Year's Eve party food ideas or Super Bowl snack recipes, these Easy Artichoke Stuffed Mushrooms are perfect. See this article for the recipe.
Bacon and Bourbon Blue Cheese Potato Skins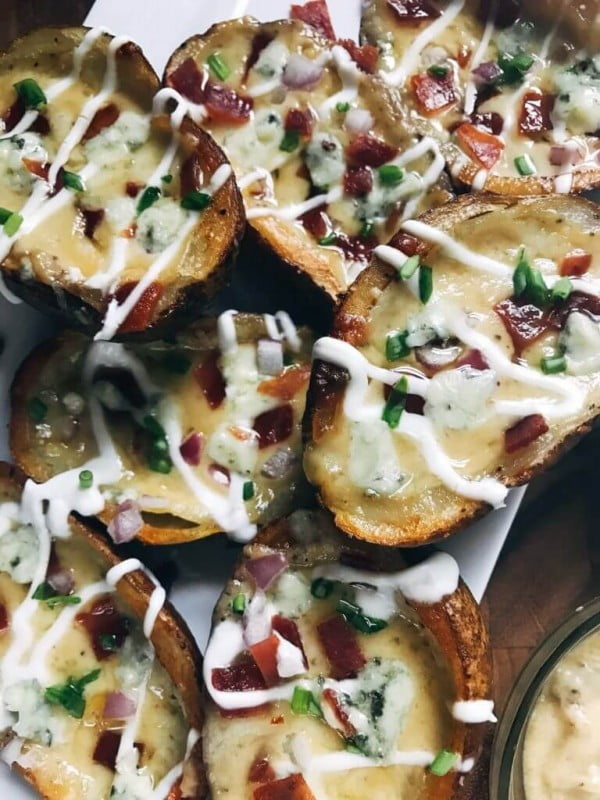 Make in advance for a perfect game day appetizer or snack. Bacon and Bourbon Blue Cheese Potato Skins is a twist on a classic. Rich and flavorful.
Cheddar Bacon Ranch Baked Chicken Tenders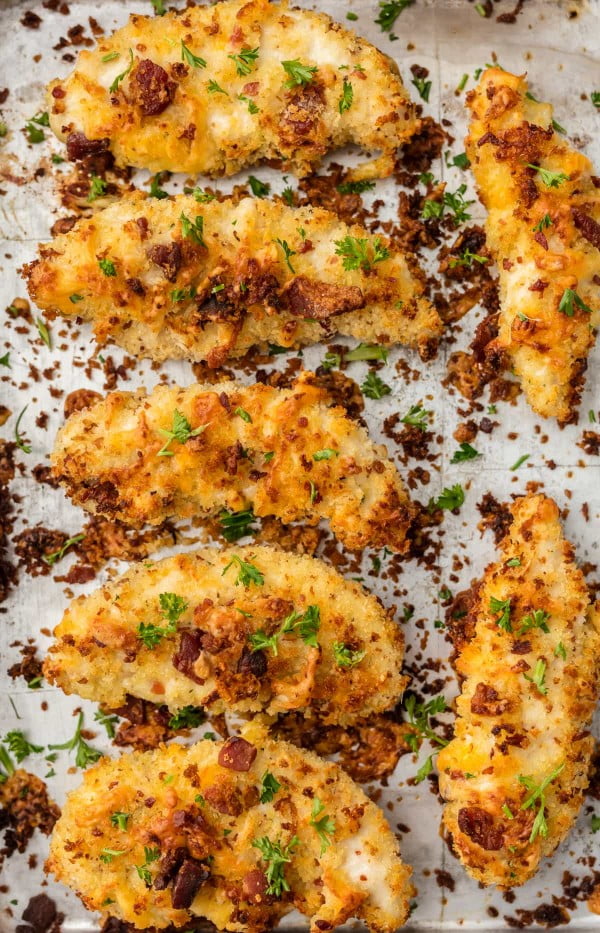 Baked Chicken Tenders are so crispy, so flavorful, and so delicious. These Cheddar Bacon Ranch Chicken Strips are a new favorite for game day.
Cheese Bombs with Garlic Butter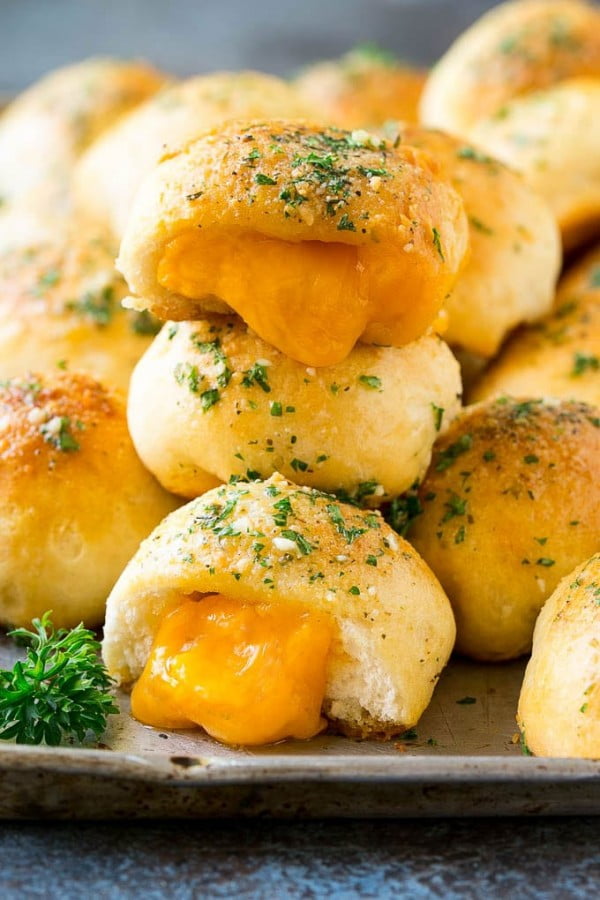 These cheese bombs are biscuit dough wrapped around cheddar cheese, then topped with garlic herb butter and parmesan and baked to perfection.
Cajun Sausage Puffs With Bourbon Mustard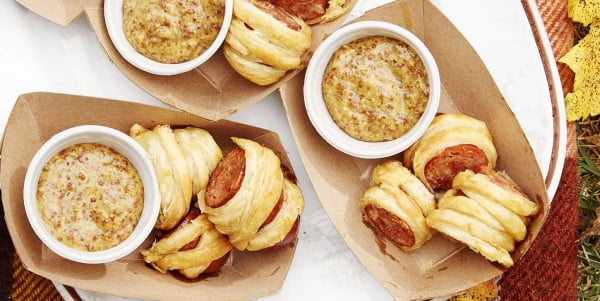 These puffs will fly off the platter. See this link for the complete instructions.
Easy Taco Taquitos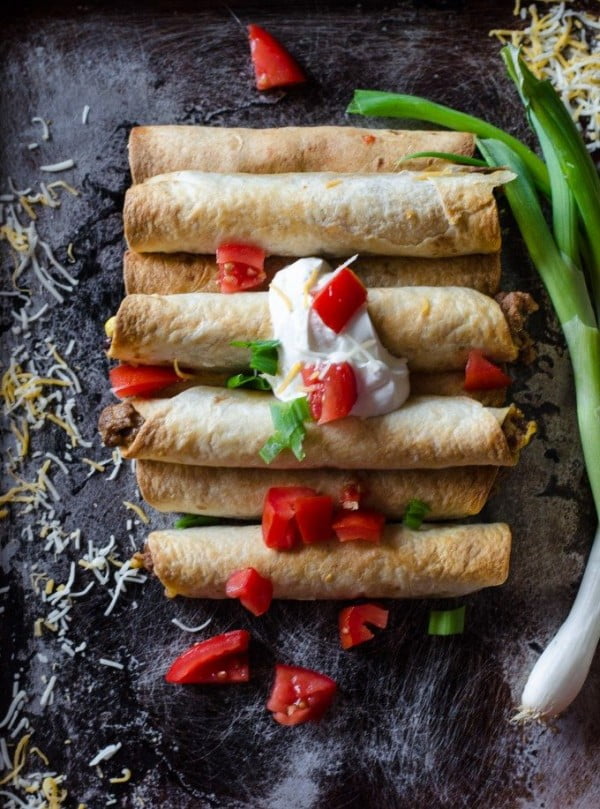 These Taco Taquitos are a total "cheater" recipe. They are packed with flavor, but yet require almost no work from you. See this article for the ingredients and instructions.
Elevate Everyday Chicken Fingers with a Bacon Cheddar Coating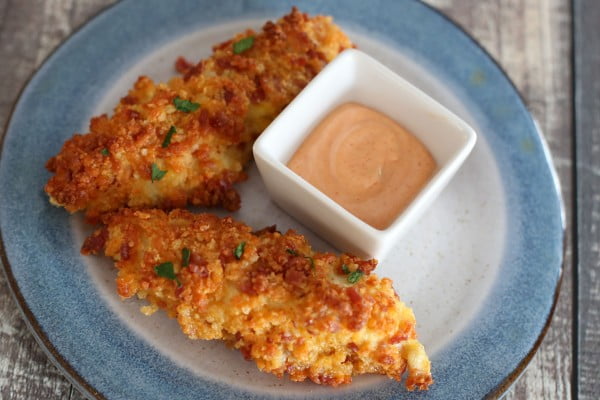 These bacon cheddar chicken strips are perfect for game day snacking or family meals. The crusty bacon, panko, and cheddar coating is amazing.
Beer Dip Recipe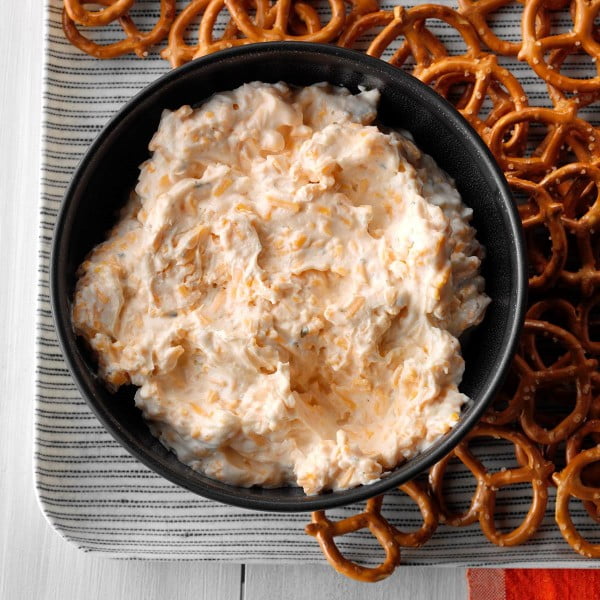 Ranch dressing mix flavors this fast-to-fix mixture that's packed with shredded cheese and is made to go with pretzels. It's one of those snacks that when you start eating it, you can't stop. This beer cheese dip can be made with any beer, including nonalcoholic.
Pull-Apart Garlic Bread Pizza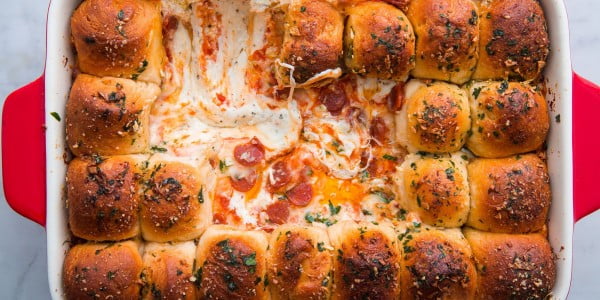 What a fantastic pull-apart garlic bread pizza dip that means business. See this link for the complete ingredients and instructions.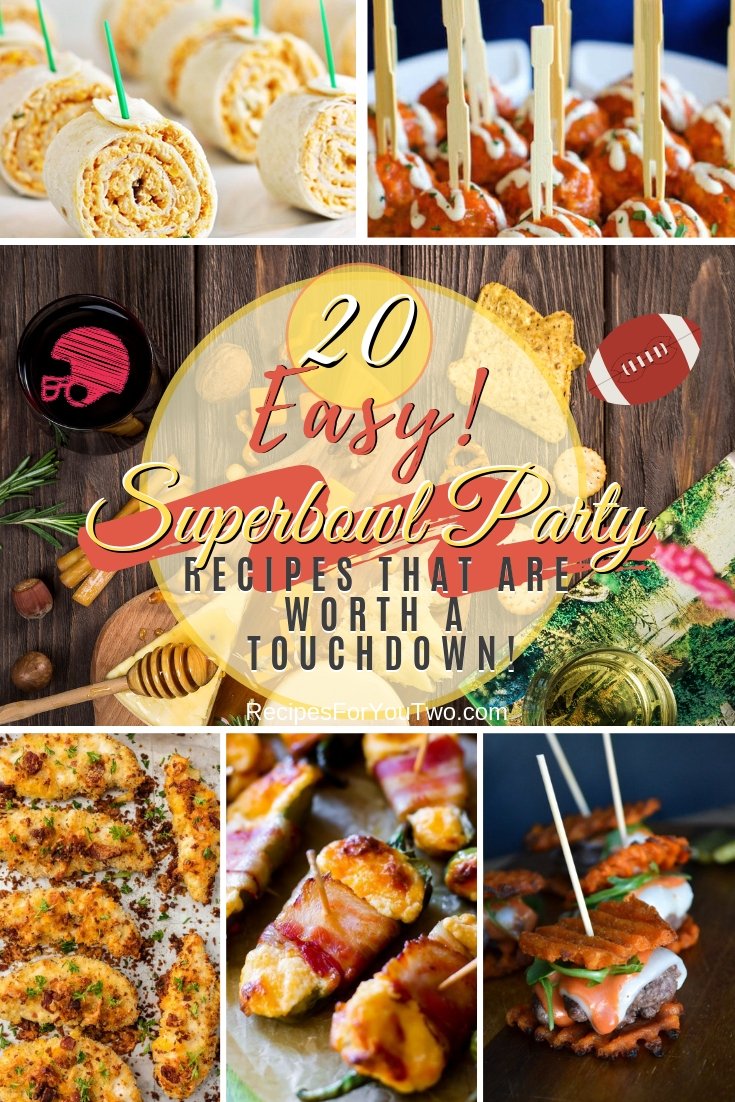 Continue reading: