Last updated on April 22, 2019
Don't feel like getting stuck in the kitchen tonight? Use these quick and easy one-pot recipes for dinner on busy nights.
We have a special place for one-pot dinner recipes because they are so quick and mess-free to make. Take any busy weeknight when you don't feel like cooking at all, and you can use any of these recipes to make a great dinner meal with little effort. Choose your favorites from the list below. Enjoy!
In This Post
30 Minute One Pot Chicken & Pasta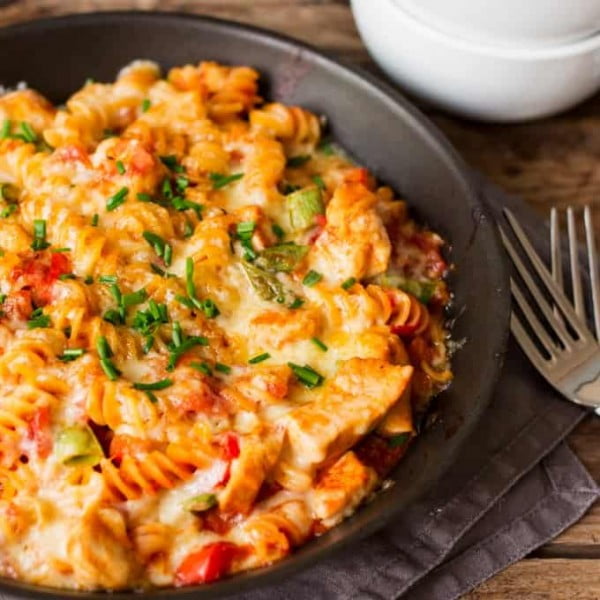 This one-pot, cheesy-chicken pasta meal is easy, quick and delicious ready in 30 mins. See the article for the complete method.
Cheesy Cauliflower Rice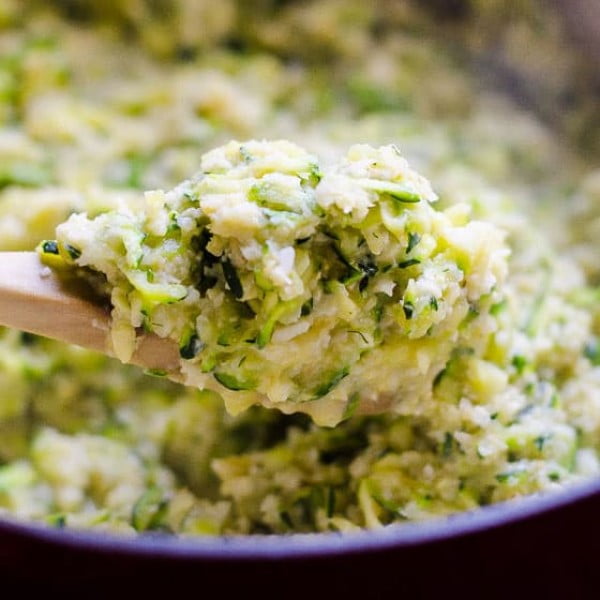 Cheesy Cauliflower Rice Recipe with riced cauliflower, garlic and shredded zucchini for an extra vegetable boost. Follow the article for the complete instructions.
Easy One Pot Roasted Chicken Dinner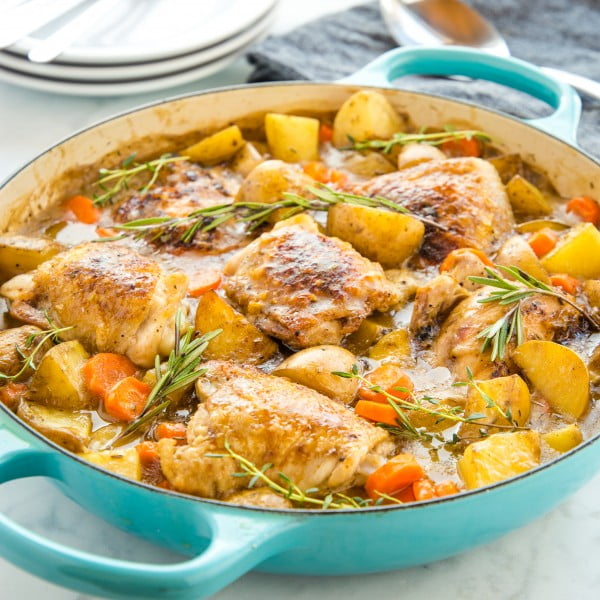 This Easy One-Pot Roasted Chicken Dinner recipe is so easy to make, and it's the perfect family meal with all the fixings and gravy, made in only one pan. Follow the link for the complete cooking method.
Salmon Pasta with Green Goddess Pesto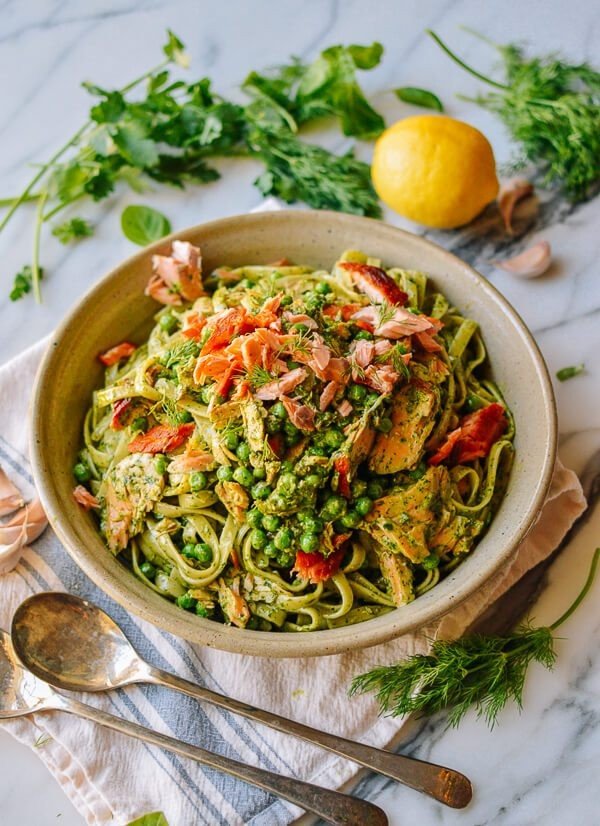 Salmon pasta with green goddess dressing is a delicious dish. Salmon pasta uses delicious fresh green herbs to make a creamy and luscious green goddess sauce
Minute Lazy Noodles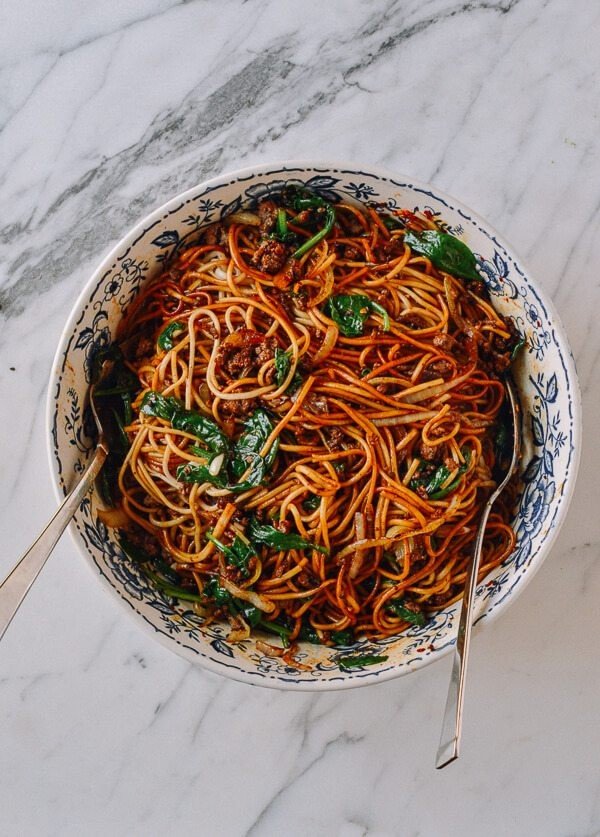 This lazy noodles recipe is the answer to your prayers for an easy dinner. These 15-Minute Lazy Noodles do come together to eat in only 15 minutes.
Skillet Chicken with Buttery Orzo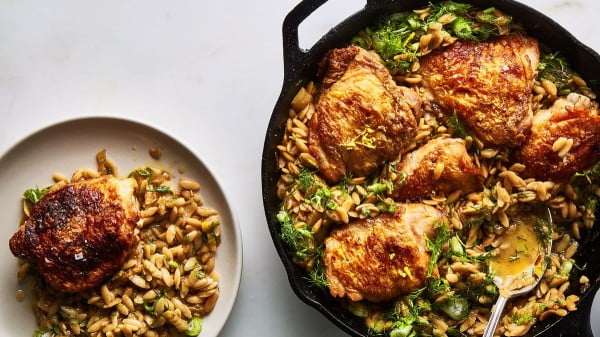 Why use a bunch of pots and pans when it all can be cooked in one. Check out a fantastic skillet chicken with buttery orzo recipe.
Baked Shrimp Stew with a Mediterranean Chunky Tomato Sauce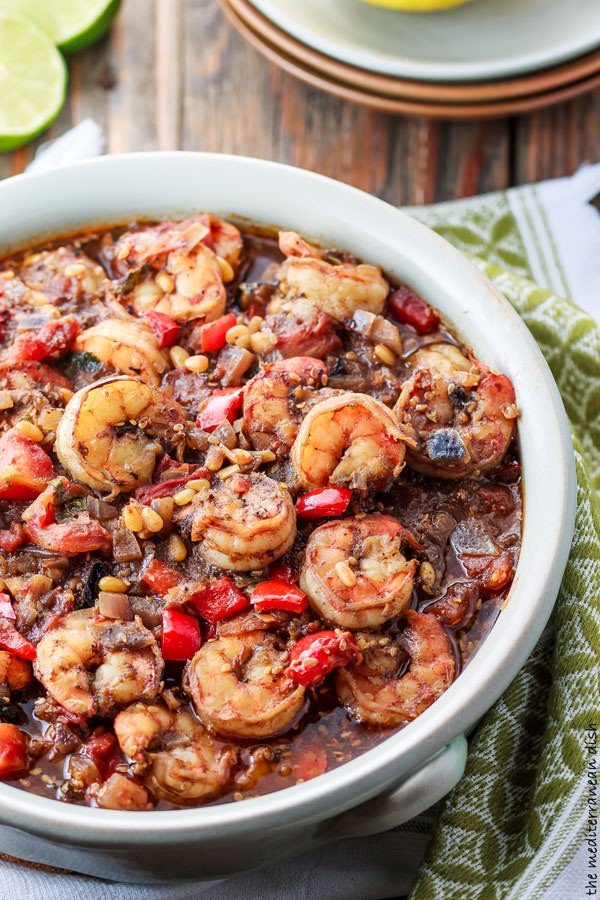 An authentic shrimp stew recipe with a flavor-packed, Eastern Mediterranean chunky tomato sauce.  This baked shrimp stew takes us to the shores of Gaza, where the inspiration for this recipe came from.
Quinoa Chicken Recipe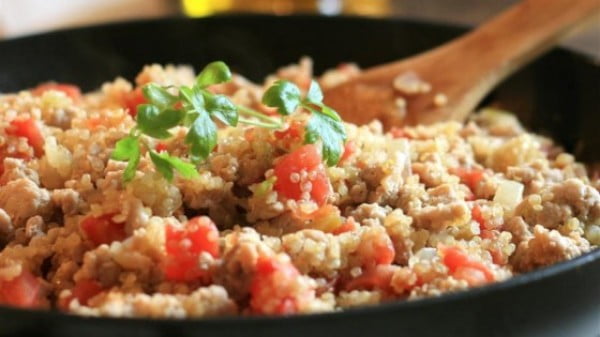 Cooked quinoa simmers with a mixture of chicken, garlic, onion, and diced tomatoes with green chiles in this easy one-dish meal. Follow this link for the cooking method.
Pollack, Chorizo and Chickpea Stew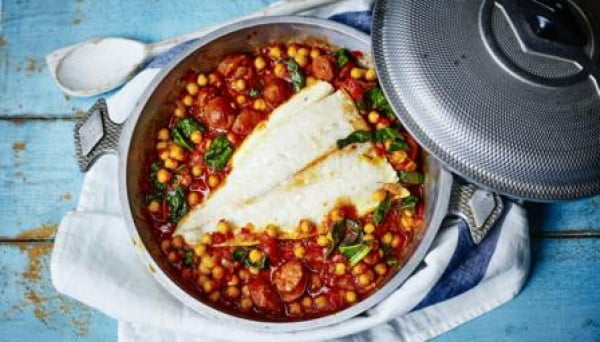 A one-pot dish that's easy to prepare and serve a crowd. Pollack is a cheaper variety of white fish and is perfect for poaching in the flavourful stew.
Slow Cooker Pot Roast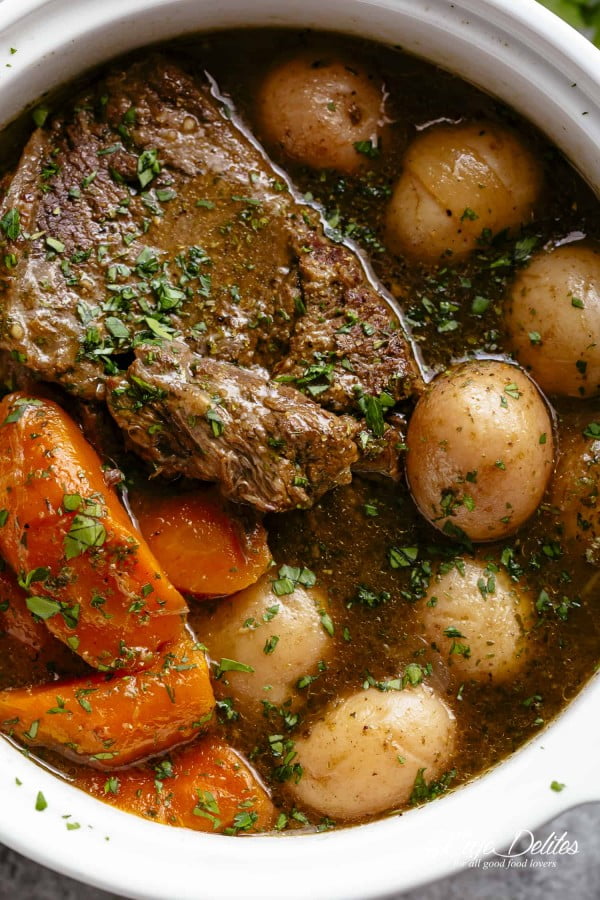 Pot Roast in a creamy garlic balsamic gravy is perfect for an easy weekday or weekend dinner. Slow Cooker, Instant Pot and Oven methods included. Follow this article for the complete recipe.
One Pot Chinese Chicken and Rice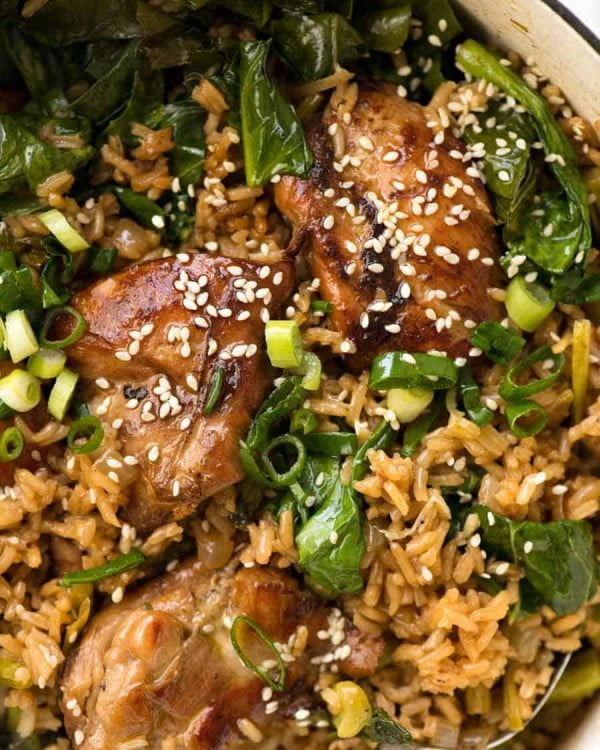 Chinese Chicken and Rice – all made in one pot. It tastes like fried rice and Chinese Marinated chicken, plus plenty of greens to make a complete meal.
Guinness Stout Flavors This Hearty Beef Stew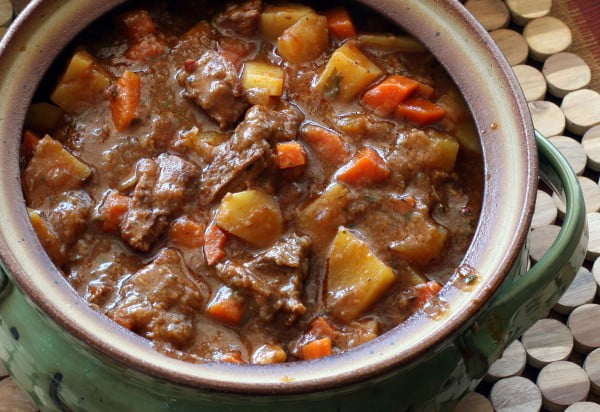 This beef and Guinness stew is made with Guinness Stout, beef, some bacon, and vegetables. Serve the beef stew with Irish soda bread or biscuits.
Pot Creamy Chicken and Rice Casserole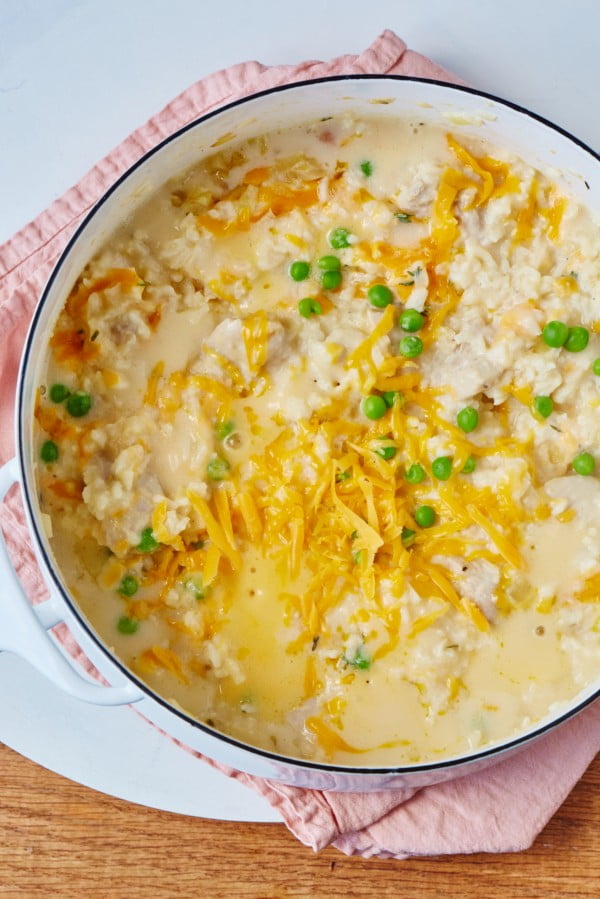 Tender chicken and sweet peas cook together with long-grain rice in a thyme-scented sauce to make a creamy, cheesy stovetop casserole. Follow this article for the method.
Pot BBQ Chicken Burrito Bowls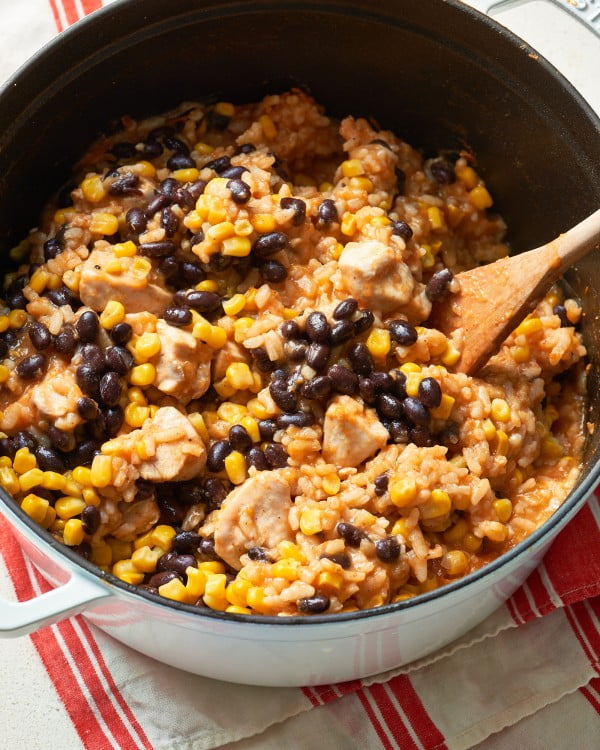 Burrito bowls filled with tender spiced rice, beans, corn, and tangy barbecue chicken. Follow this link for the complete recipe.
Clams with Linguini, Garlic, and Tomatoes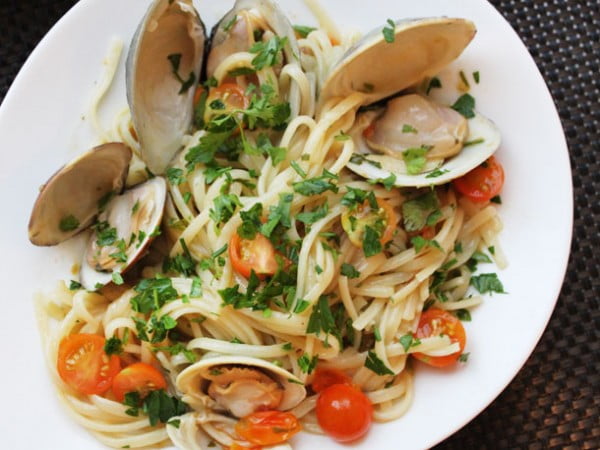 Quick and easy one-skillet linguini with clams and cherry tomatoes make the perfect summer supper, on the table in only 20 minutes. Follow the article for the recipe.
One Pot Wonder Southwest Pasta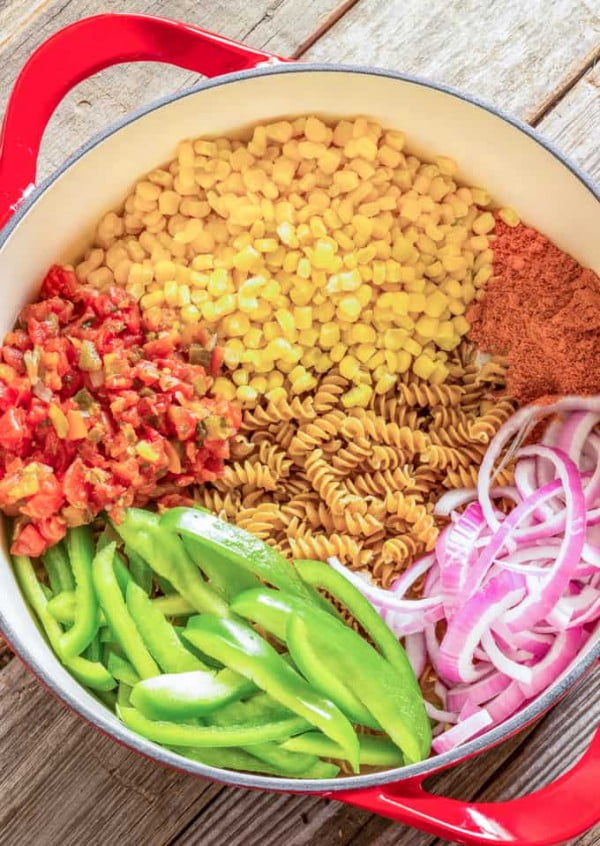 Dinner in under 30 minutes in one pot! Pasta, black beans, corn, and bell peppers are spiced up with Rotel and taco seasoning. It's an easy vegetarian meal.
Pot Vegan Pasta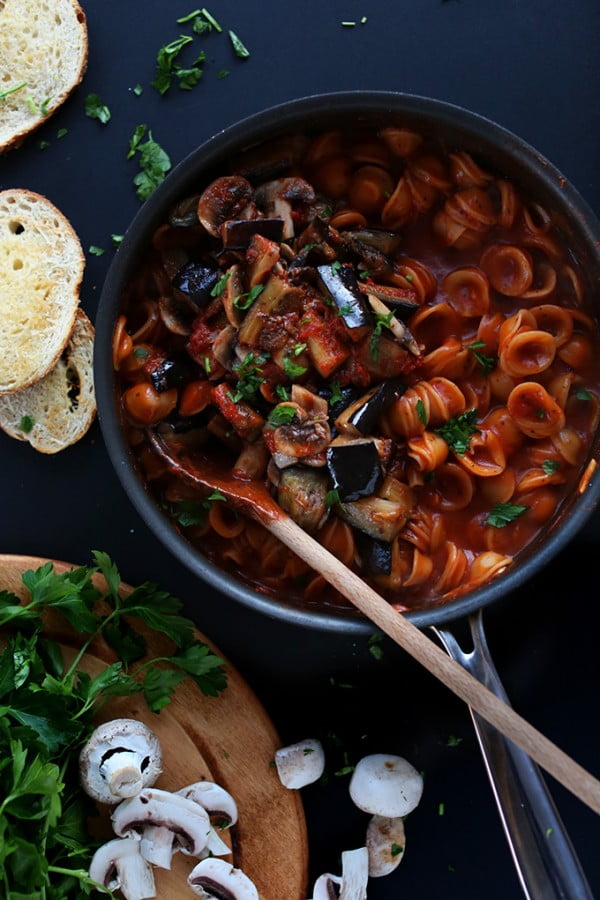 Easy, healthy, 1-pot vegan pasta in red sauce topped with sauteed mushrooms and eggplant. Customizable, simple, and delicious.
Spinach and Artichoke Wonderpot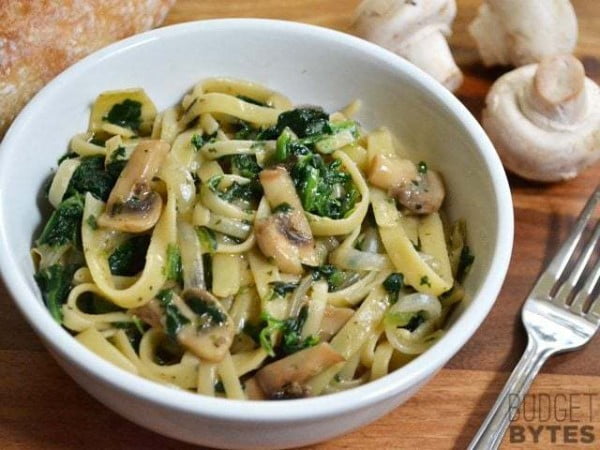 This delicious and straightforward Spinach and Artichoke Wonderpot takes less than 30 minutes to prepare and is packed with vegetables. See the link for the cooking instructions.
Creamy Chicken and Rice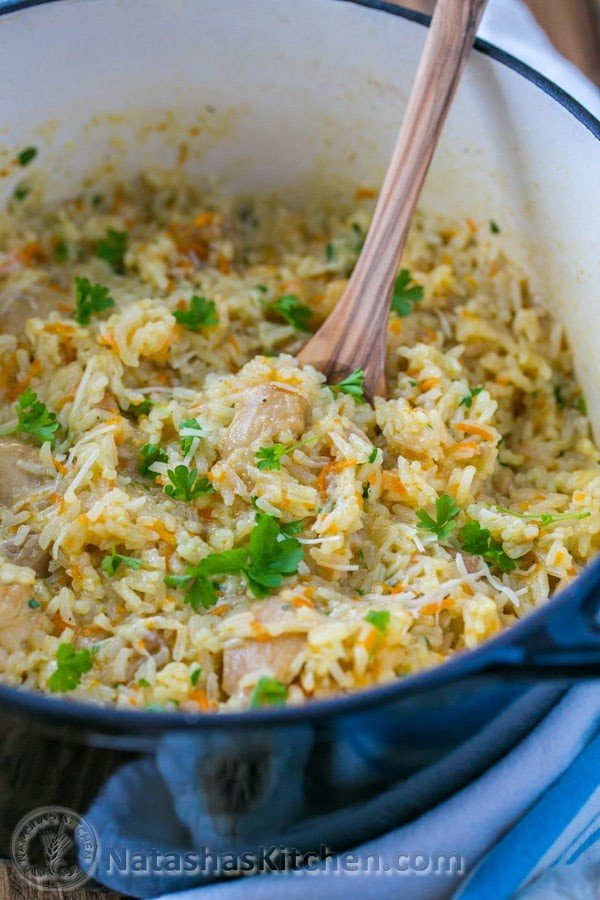 Creamy chicken and rice are so satisfying and a one-pot meal. This chicken and rice recipe has all the creaminess of risotto and heartiness of plov.
Easy Beef Stew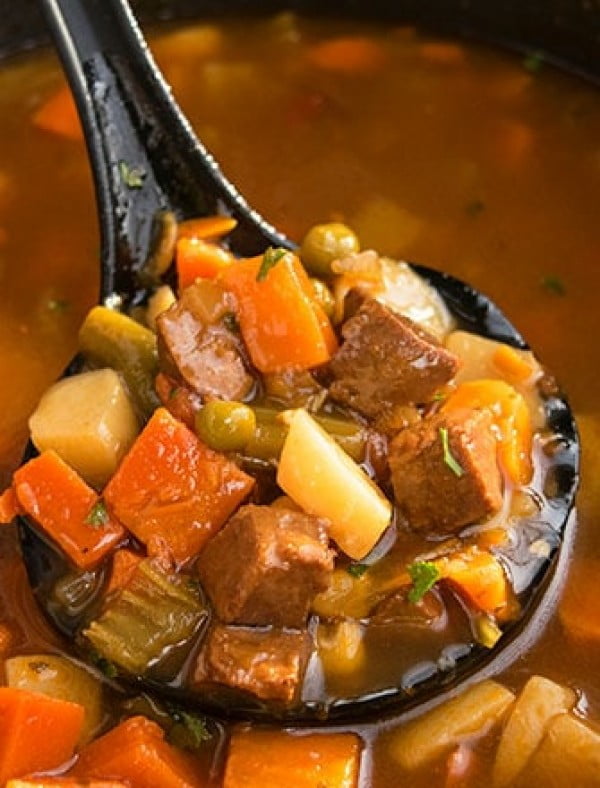 Quick and easy beef stew recipe made with simple ingredients in one pot on stove top. A classic weeknight meal and comfort food, loaded with Italian seasoning.
Creamy Lemon Chicken with Wild Rice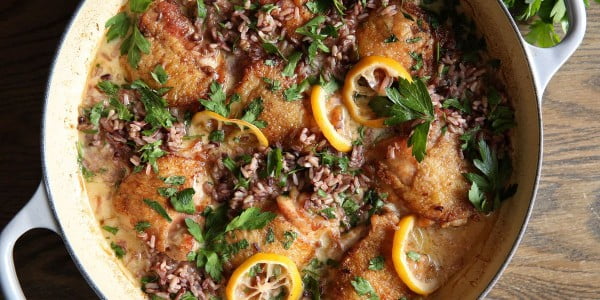 This is a terrific recipe for creamy lemon chicken with wild rice. You will be addicted to this lemon sauce. See the link for the complete instructions.
One Pot Meal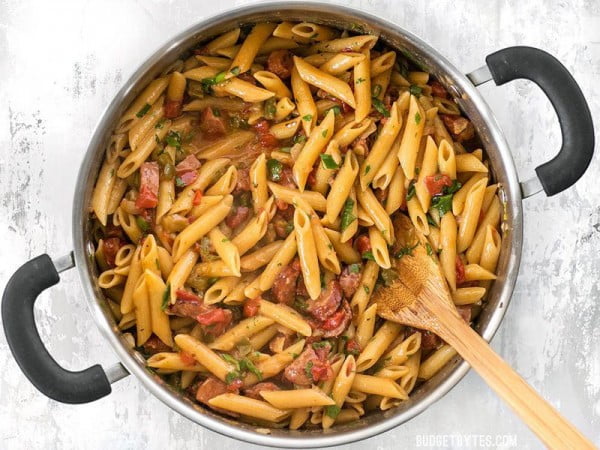 Celebrate like you're in Louisiana with this easy, filling, and inexpensive one-pot favorite, Pastalaya. It's the shortcut pasta version of Jambalaya.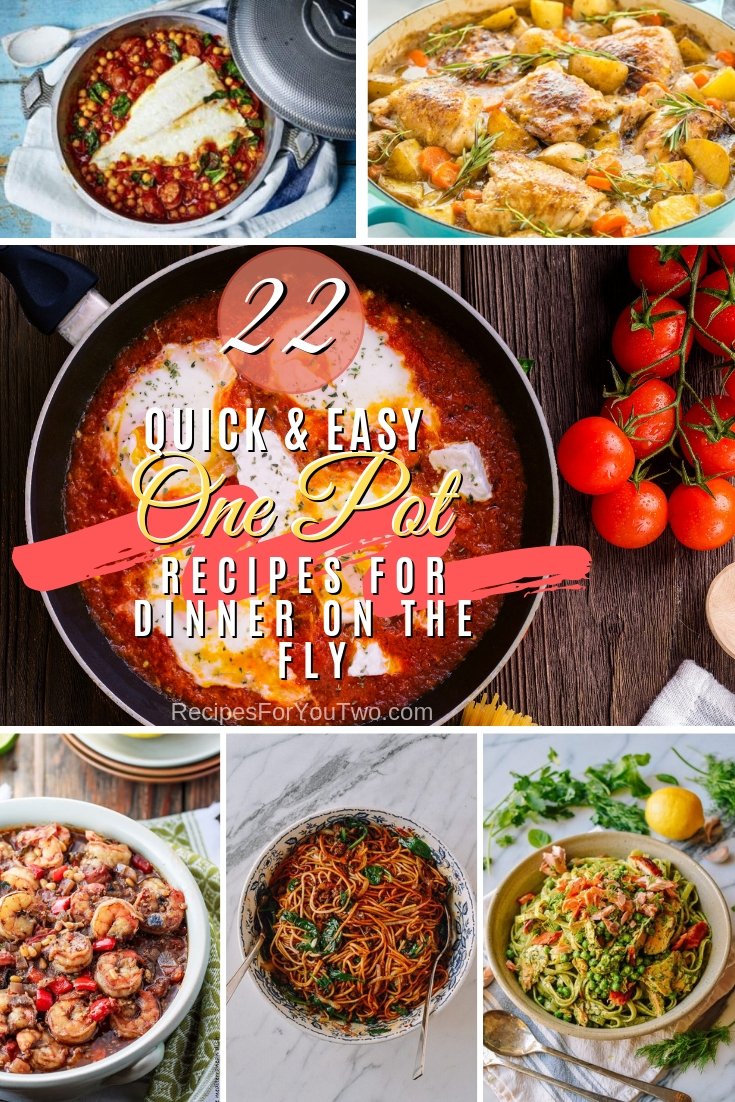 Continue reading: