Last updated on May 14, 2019
Want to make remarkable pasta for dinner? Choose from these 22 easy pasta recipes that are absolutely delicious.
Pasta for dinner is a classic choice. You probably already have a go-to pasta recipe or two for any occasion. Indeed, you can make it for dinner even on busy weeknights. So why not choose one of these fantastic recipes to try a new flavor? These are 22 of our favorite pasta dinner recipes.
In This Post
Seafood Fra Diavolo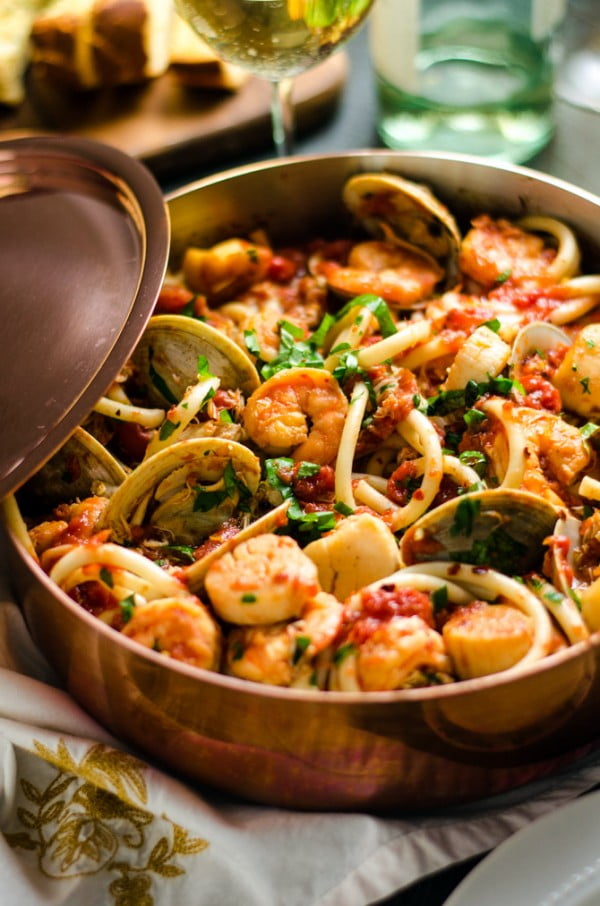 This is a terrific seafood Fra Diavolo pasta. See the article for the cooking instructions.
One Pot Chicken Marsala Pasta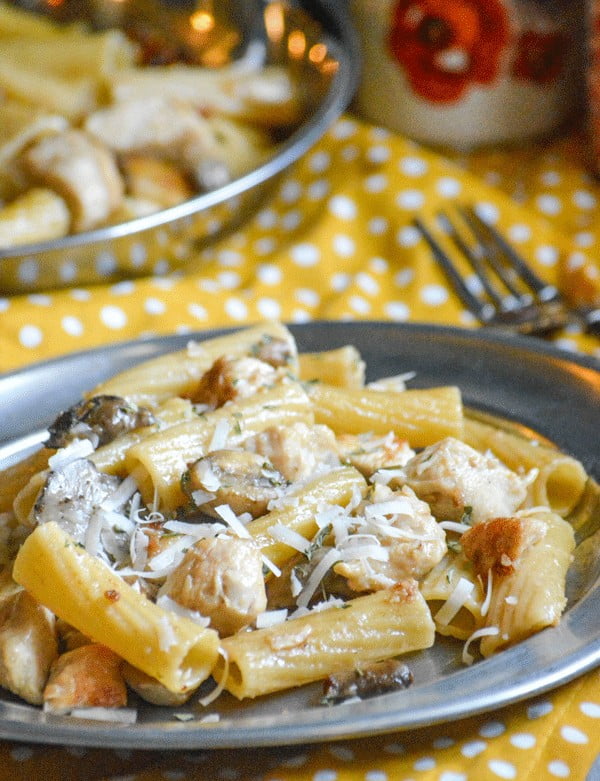 What a great one-pot chicken marsala pasta for those nights you crave for chicken marsala. Follow the article for the complete recipe.
Creamy Vegan Mushroom & Spinach 20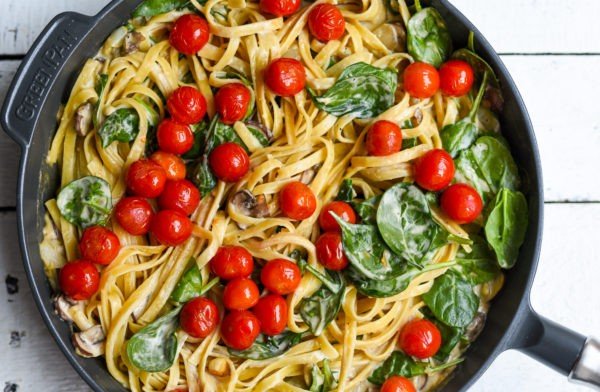 This delicious and healthy creamy mushroom & Spinach pasta dish is ready in under 20 minutes and sure to impress the whole family.
Cajun Shrimp Pasta (Pasta and Shrimp in a Creamy Creole Sauce)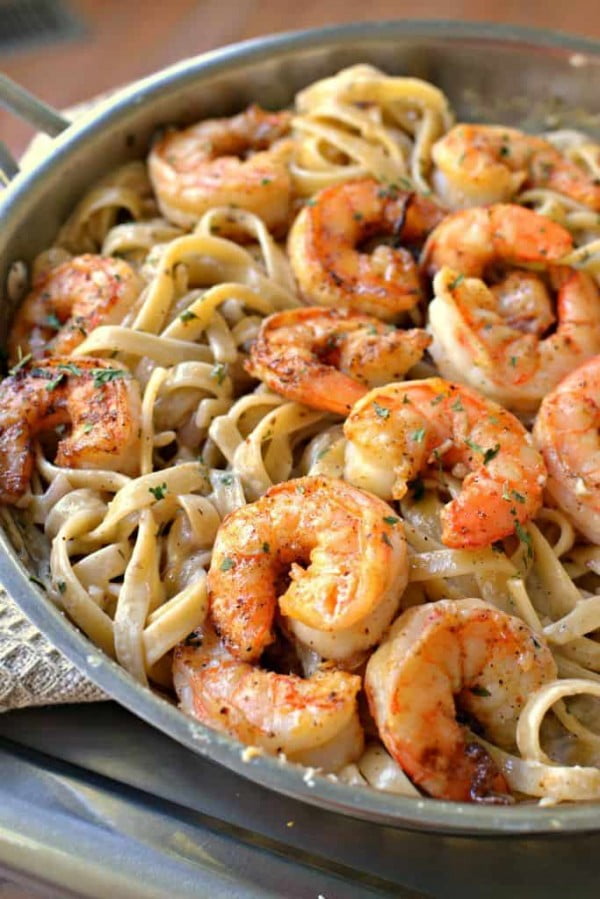 Cajun Shrimp Pasta is fettuccine and fresh shrimp in a delicious creamy creole seasoned sauce.  It is easy enough for even the novice cook.
Winter Fennel, Sage & Kale Pasta Recipe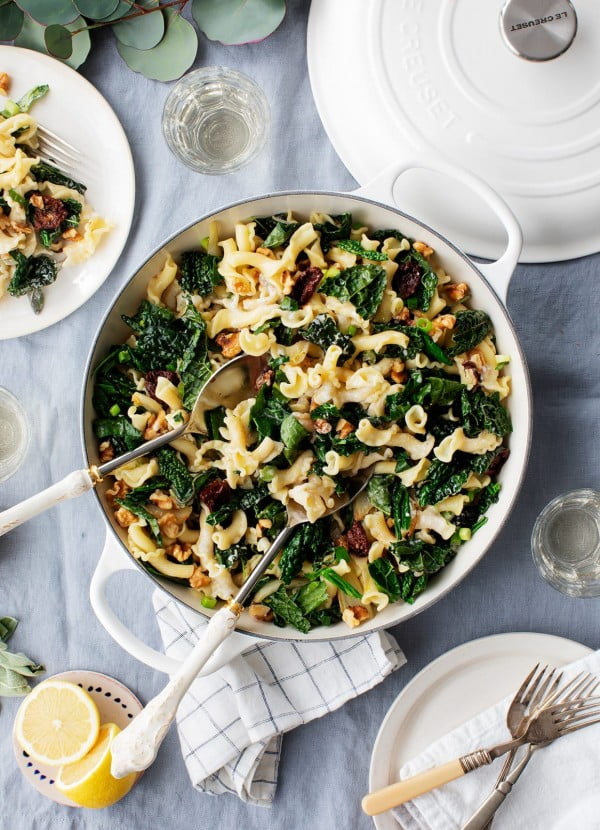 This one-pot Fennel, Sage, and Kale Pasta Recipe with sun-dried tomatoes and walnuts is a natural, healthy, delicious vegetarian dinner.
Butternut Squash Goat Cheese Pasta.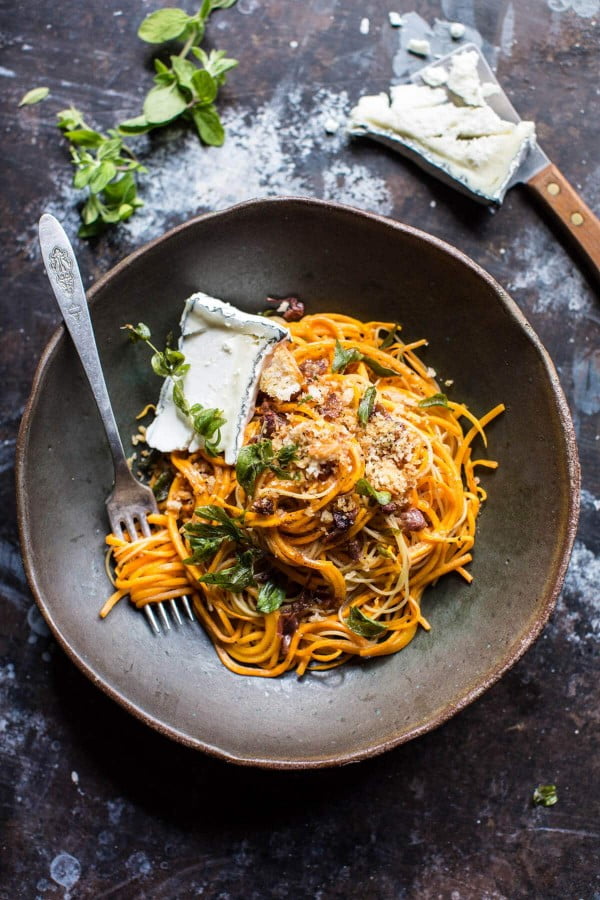 This is a delicious butternut squash goat cheese pasta. Follow this article for the cooking method.
Creamy Beef and Shells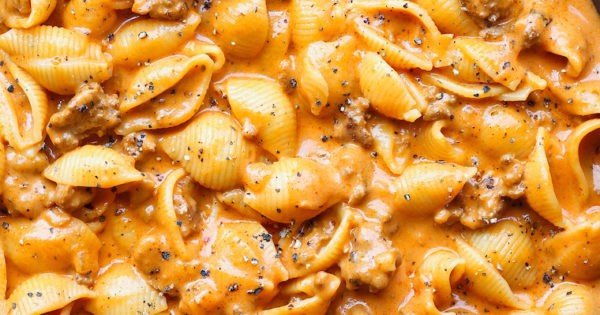 What a fantastic recipe for creamy beef and shells. Very creamy and comforting! See the link for the cooking instructions.
Vegan Creamy Garlicky Pasta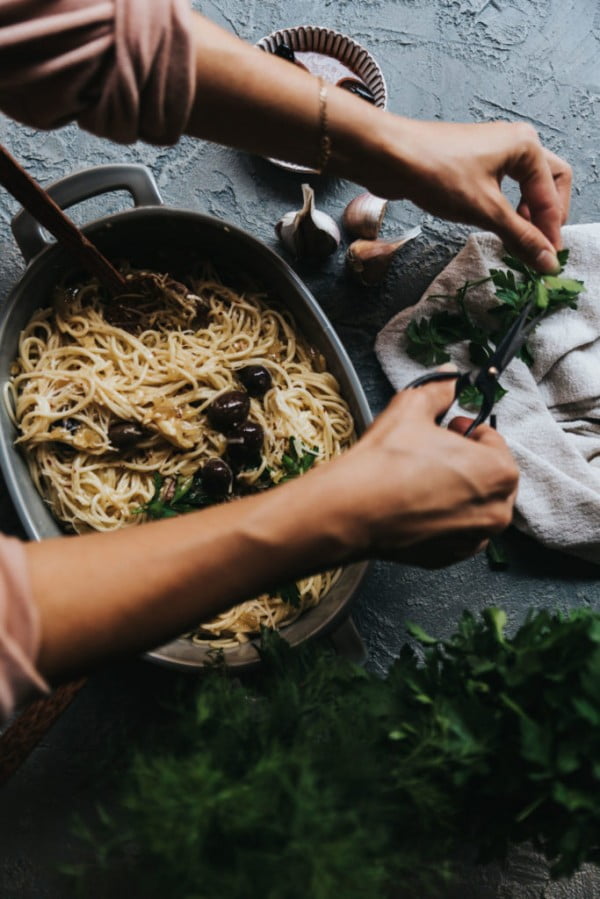 This super simple creamy, garlicky pasta recipe is jammed with flavor, vegan, and perfect for the colder weather.
Instant Pot Tuscan Chicken Pasta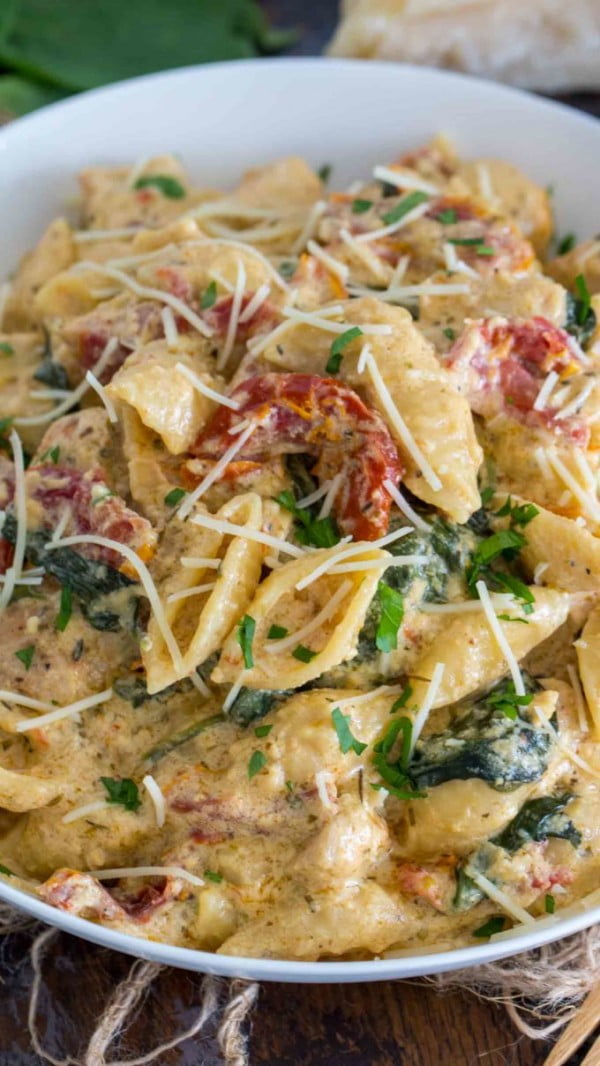 Instant Pot Tuscan Chicken Pasta is very easy to make, creamy and delicious with perfect juicy chicken, sun-dried tomatoes and spinach.
Pasta Primavera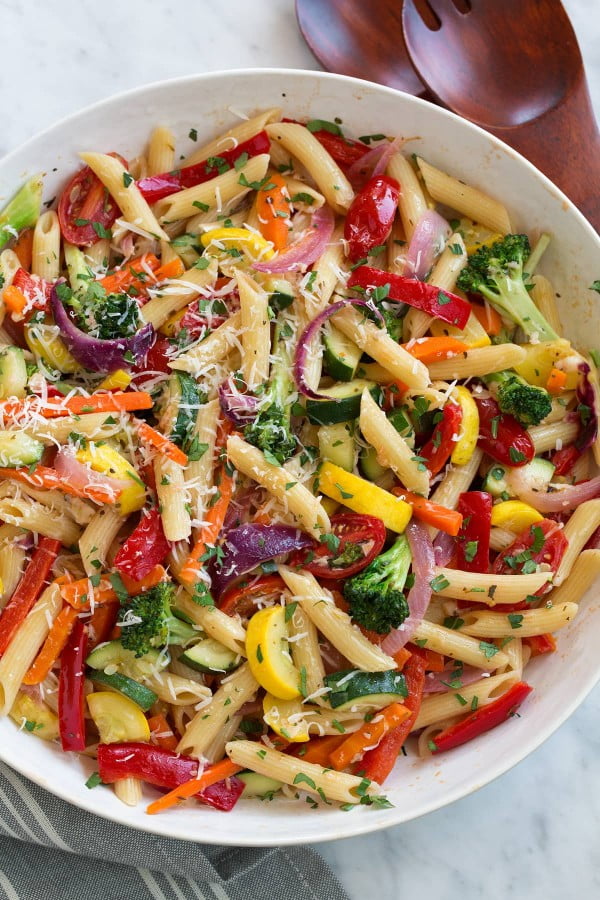 A hearty, veggie-packed pasta dish that's perfect for serving year round! It has so much fresh flavor; it's a great way to use fresh vegetables.
Vegan Caramelized Onion Pasta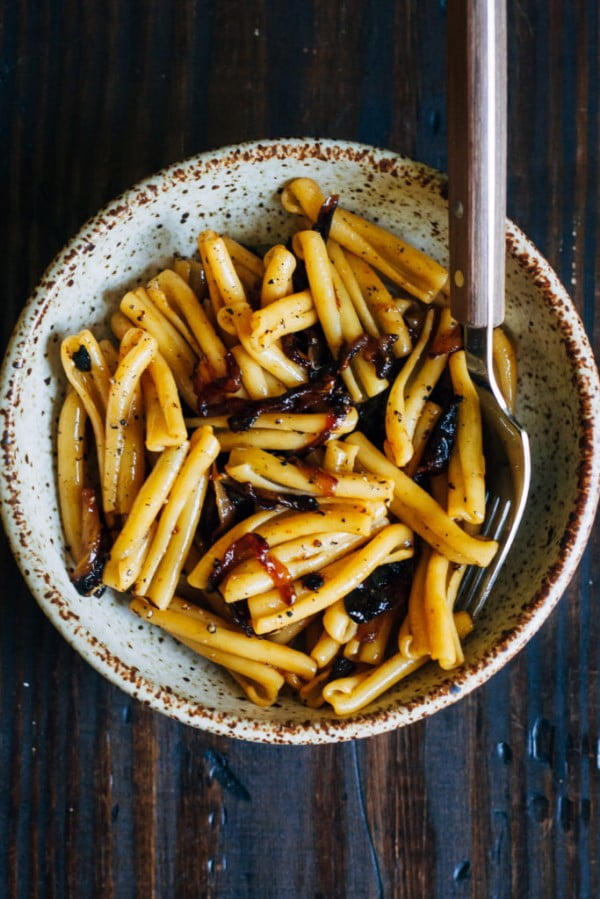 This vegan caramelized onion pasta has only a handful of ingredients but has an intense depth of flavor from the sweet and savory caramelized onions.
Orecchiette with Sausage and Broccoli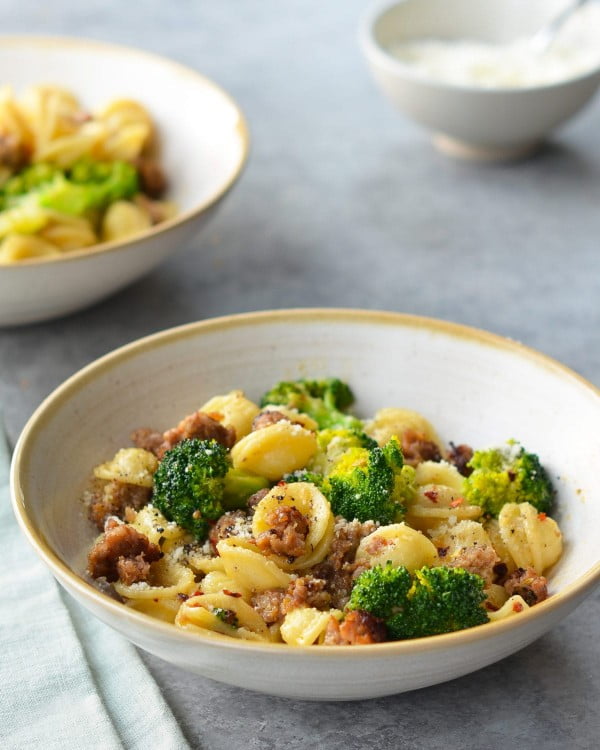 This delicious orecchiette pasta dish is quick and easy to make, and the whole family will eat it up, broccoli and all.
Healthy Spaghetti Carbonara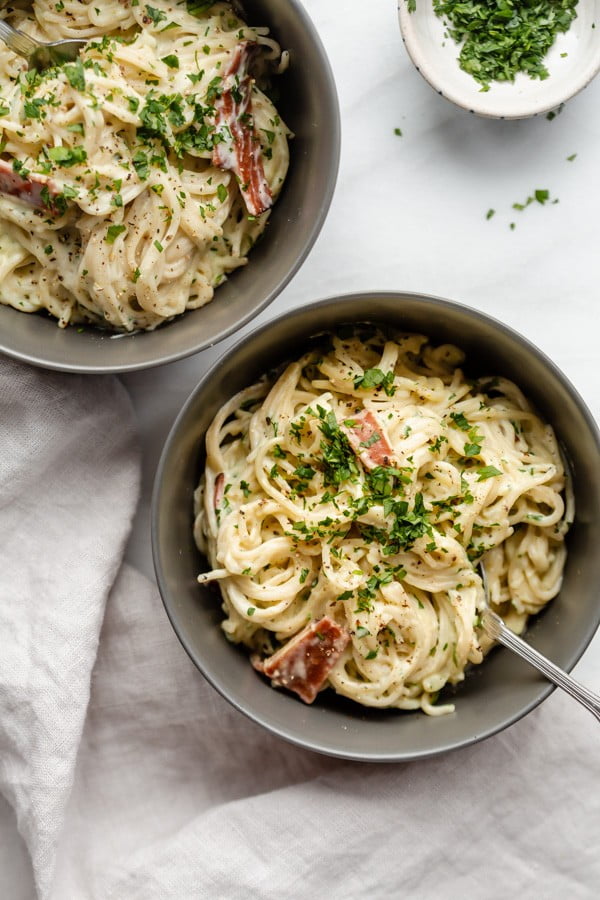 This vegan spaghetti carbonara is rich and creamy and made with whole-food ingredients. Learn the secret to making the creamiest vegan carbonara sauce!
Creamy Pumpkin Alfredo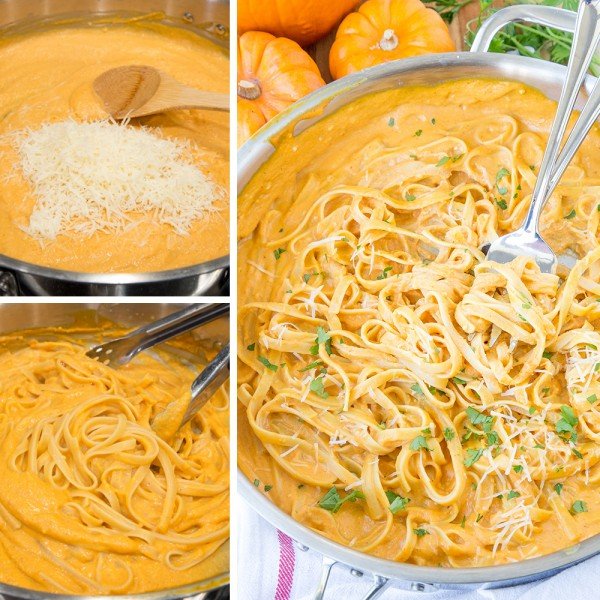 A perfect dinner that's easy enough for a weeknight meal and you'll never miss the cream! Pumpkin recipes are a must for fall!
Tomato, Ricotta and Spinach Pasta Bake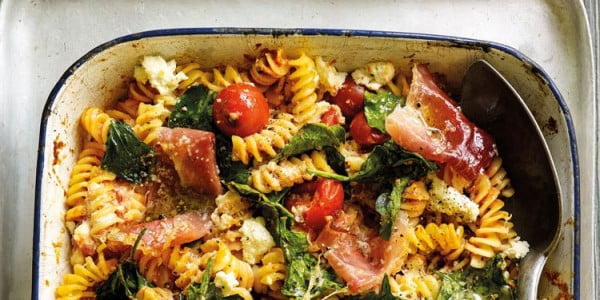 What a delicious tomato, ricotta, and spinach pasta bake. See the link for the cooking instructions.
Pappardelle Pasta with Portobello Mushroom Ragu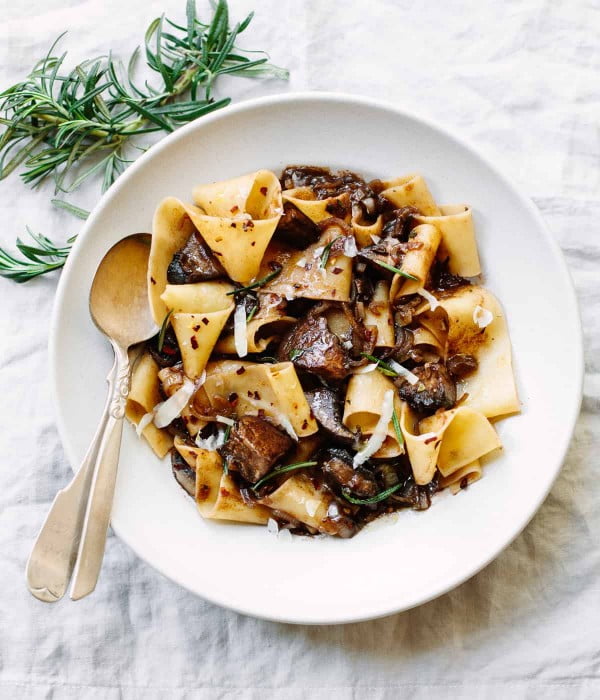 A fast vegetarian pasta recipe with tons of flavor — wide pappardelle noodles with a meaty rosemary portobello mushroom sauce and parmesan cheese.
Creamy Avocado Basil Pesto Spaghetti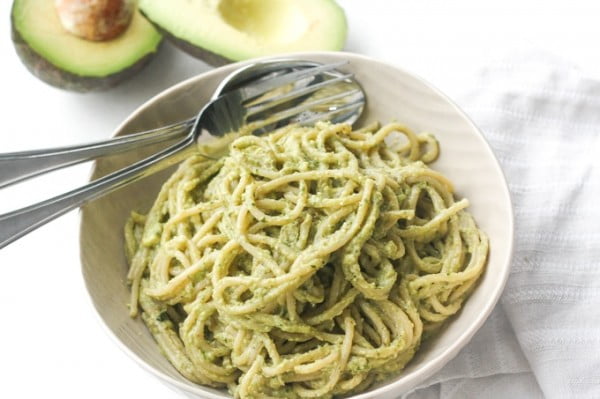 Treat yourself to the most comfortable vegan and super creamy avocado basil pesto spaghetti tonight. Ready in 10 minutes, you won't know what do with your free time!
15 Minute Mushroom Spaghetti Aglio Olio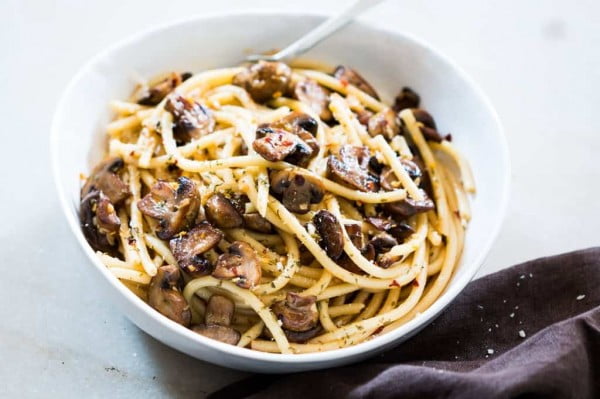 A smooth, 15-minute recipe where the traditional spaghetti Aglio Olio is dressed up with sautéed mushrooms.
Pot Cheesy Taco Pasta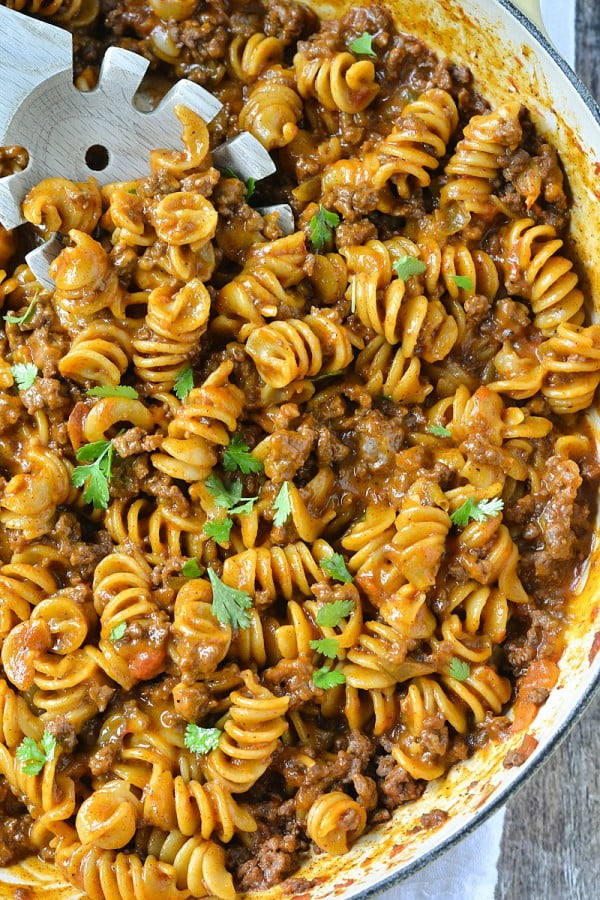 An easy and delicious recipe for One-Pot Cheesy Taco Pasta loaded with ground beef and lots of shredded cheese, ready in about 30 minutes!
Pumpkin Pasta in Parmesan Garlic Cream Sauce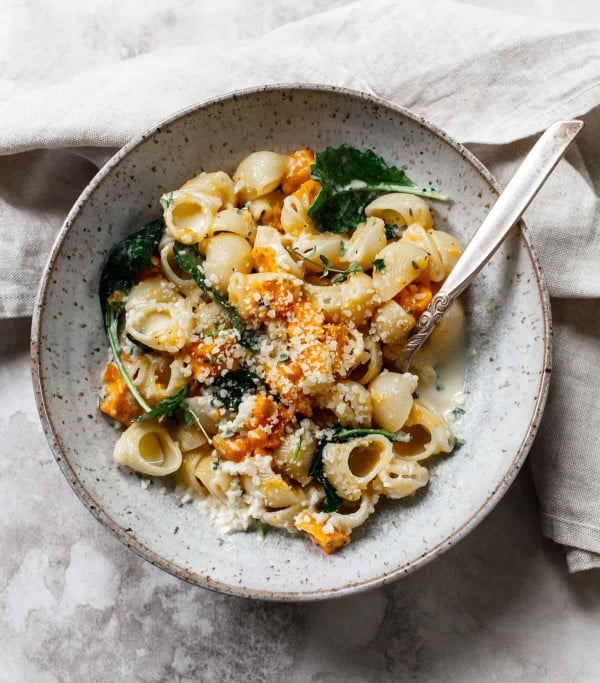 A luscious, easy to make pumpkin pasta recipe with garlic-infused cream sauce and fresh thyme. Use kabocha or butternut squash for a simple vegetarian meal.
Creamy Tomato and Spinach Pasta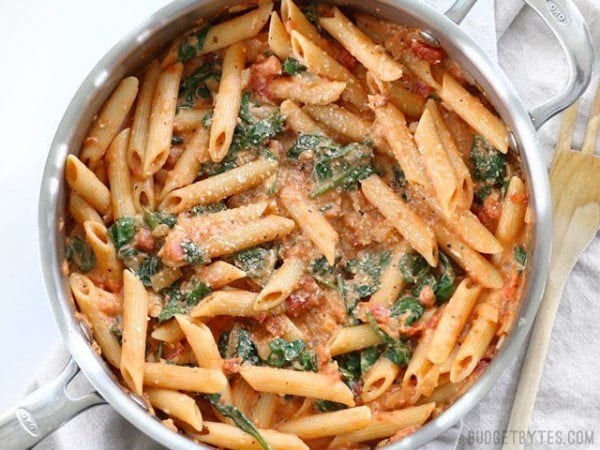 Easier than a box meal, this creamy tomato, and spinach pasta is also more flavorful and delicious. 100% real ingredients.
Pesto Pasta with Grilled Chicken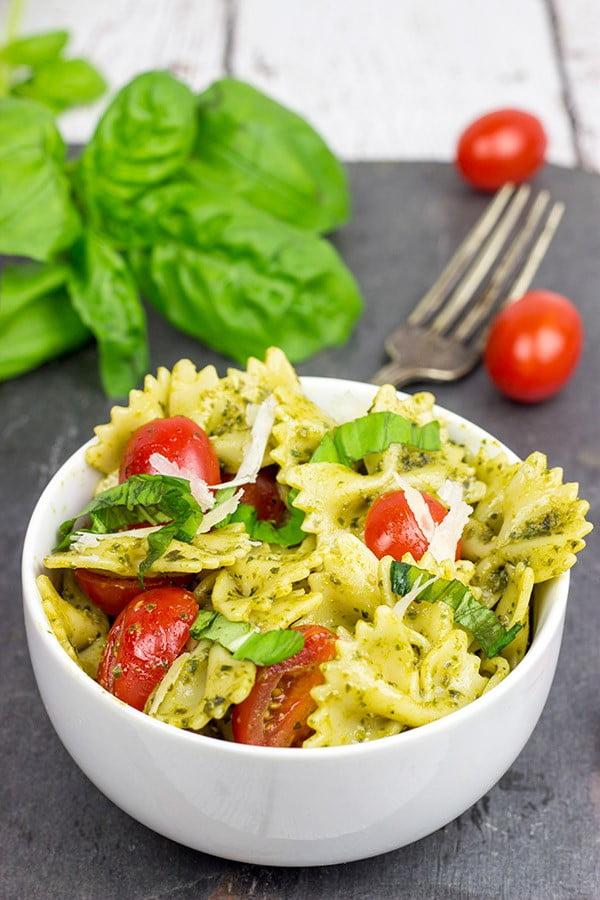 This Pesto Pasta Salad with Grilled Chicken is an easy and delicious weeknight meal. Serve it cold as a summer pasta salad or hot as a delicious winter entree. Follow this link for the complete cooking instructions.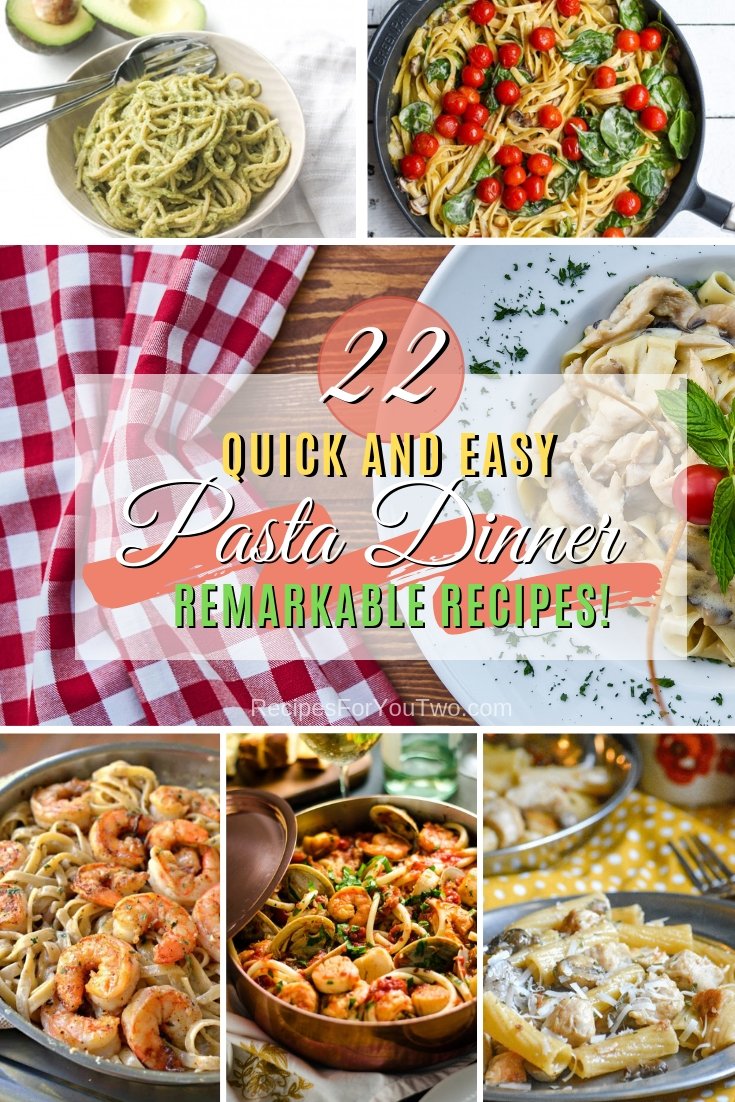 Continue reading: