Last updated on April 14, 2019
Crepes are perfect for breakfast, lunch, dinner, and dessert. And the real thing is making the from scratch. Here are 24 ways to do it.
While crepes might seem like a shortcut meal that takes too little time to prepare to take it seriously, the real French crepes made from scratch are the real thing. They will work for any meal and dessert, and you can even stuff them to your lunch box. You can make more of them in advance too.
Explore the delicious world of crepes, starting with these easy 24 crepe recipes!
In This Post
Strawberry Nutella Crepes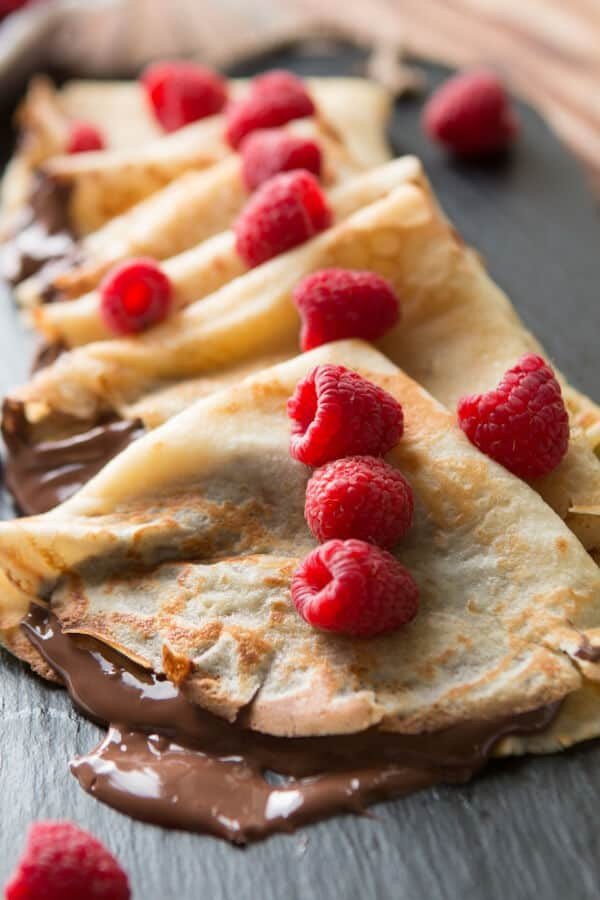 We love crepes at our house, especially Nutella Crepes. I eat mine with just a little sprinkle of sugar. I love them that way.
Savory Shrimp Crepes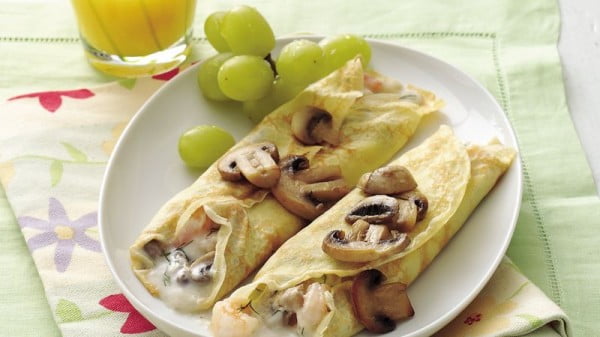 Thin crepes filled with seasoned shrimp and mushrooms create a delightfully special luncheon entree. See this link for the ingredients and instructions.
Spinach, Mushroom and Ricotta Crepes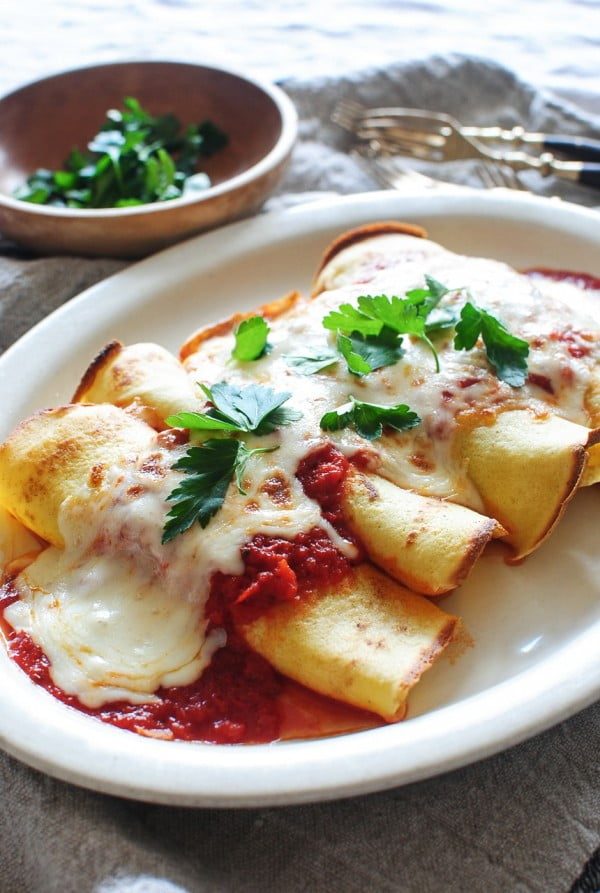 Crepes! As in – the real deal. From scratch. From crepe scratch. Plus an obscene amount of melted mozzarella because these are the ridiculous decisions of my life.
Classic Crepes (French Canadian)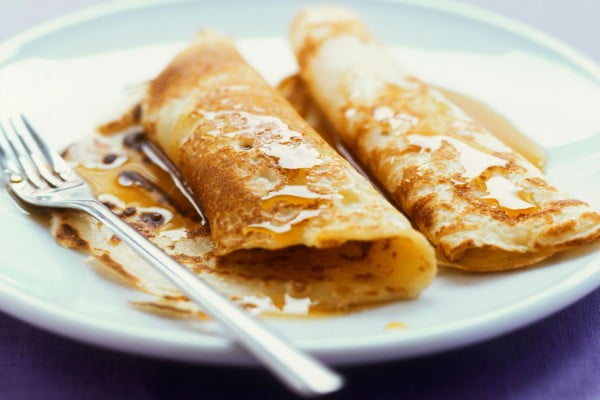 This basic French Canadian crepes recipe make very thin pancakes that can be filled with versatile ingredients. See the link for the complete method.
Easy Crepes with Chicken and Cheese
Filled with a mixture of chicken and creamy cheese, this easy crepe recipe will make a great lunch or dinner. The perfect way to use up some chicken leftovers.
Pumpkin Cheesecake Crepes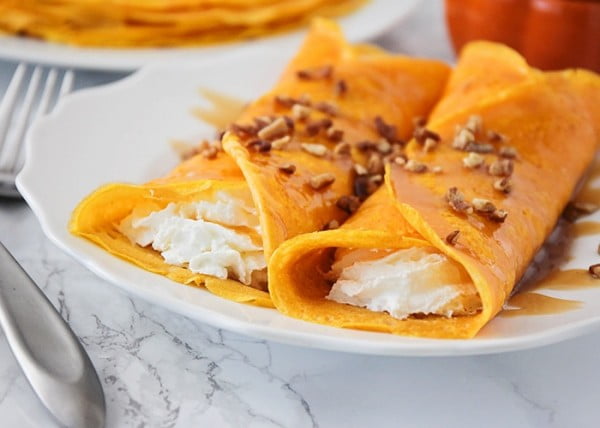 Your breakfast cravings are about to be satisfied like never before! These pumpkin crepes are super delicious and so easy to make. See this link for the ingredients and instructions.
Cream Cheese Lemonade Blackberry Crepes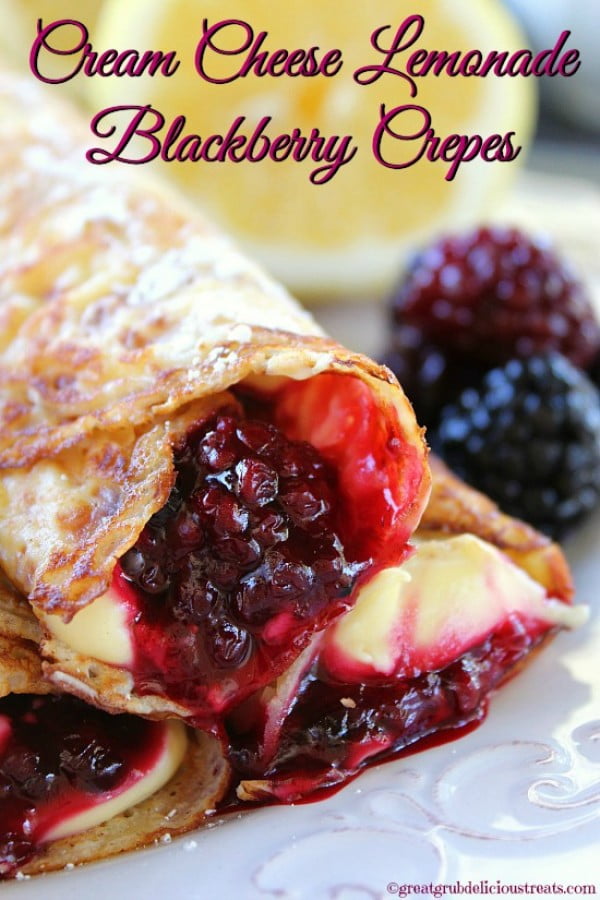 Each crepe is loaded with delicious cream cheese lemonade and blackberry fillings that are bursting with flavor. See this article for the complete cooking instructions.
Vegan French Crepes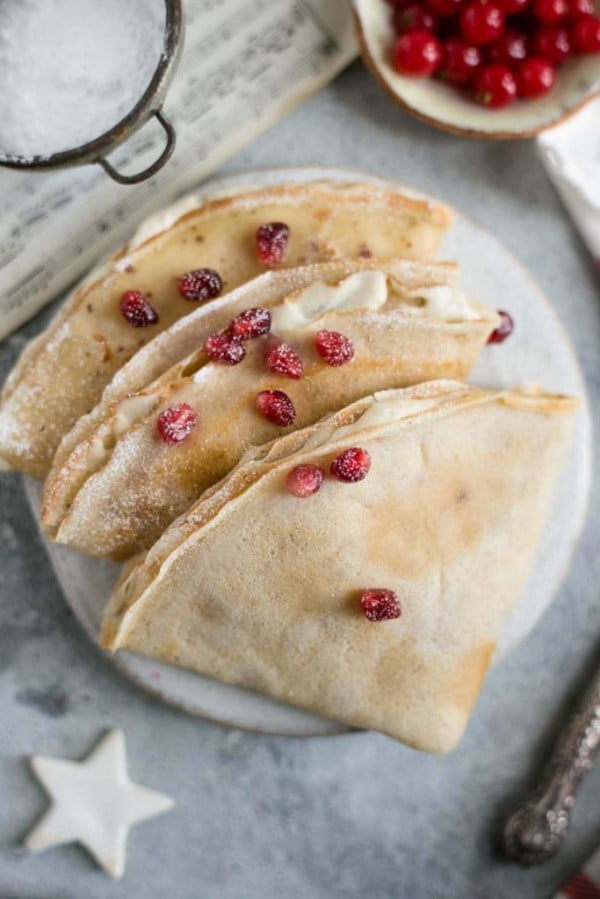 Vegan french crepes recipe, perfect for breakfast or as a dessert. Delicious, delicate batter that works every time can be served sweet or savory.
Keto Egg Fast Snickerdoodle Crepes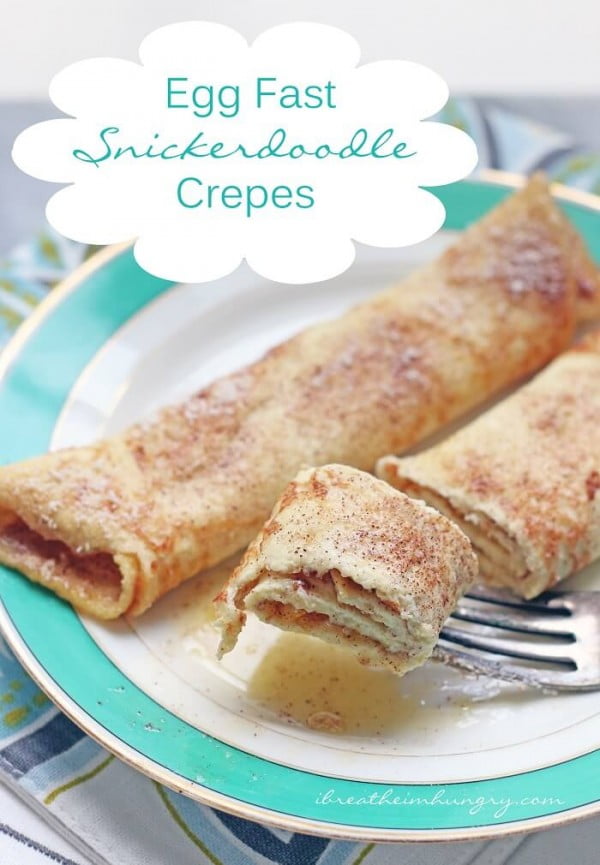 Check out a delicious recipe for keto egg fast snickerdoodle crepes (low carb). Follow the article for the method.
Savory Crepes with Meat Filling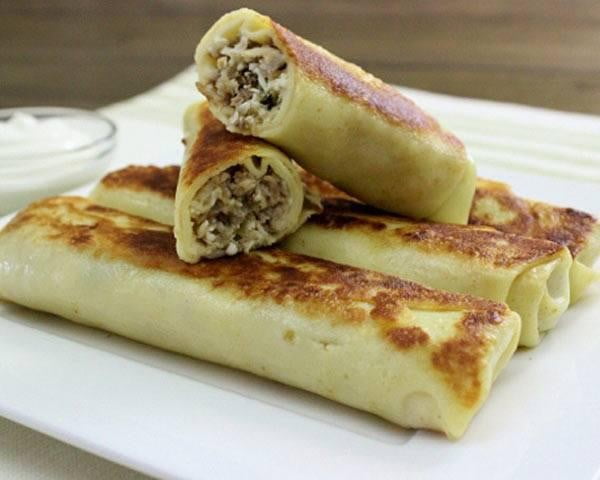 Crepes are known for their sweet dessert filling, but this Russian crepe recipe is savory and can be stuffed with either pulled pork or chicken. They are a little bit heavier than some other Russian finger foods but make for a delicious complement to a winter party.
Caramelized Pineapple Crepes
Get this easy homemade crepe recipe, which uses beer in the batter, from the famous San Francisco restaurant Foreign Cinema's new cookbook. Follow the link for the complete cooking instructions.
Summer Vegetable Crepes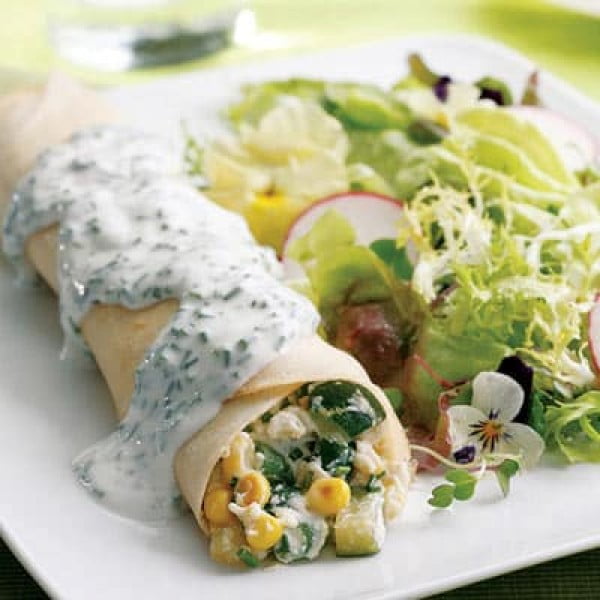 Check out this delicious low-calorie Summer Vegetable Crepes Recipe. These light and healthy crepes are the perfect lunch idea to add to your repertoire of no-cook recipes.
Spinach & Chicken Crepes with White Wine Cream Sauce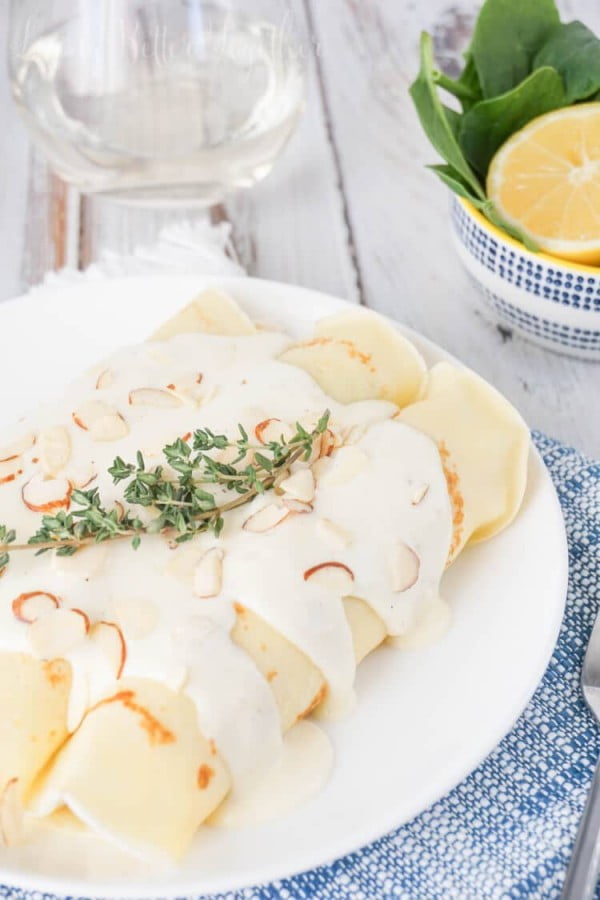 These Spinach & Chicken Crepes are soft and stuffed with lemon chicken, spinach, almonds, and ricotta and served under a thick and creamy white wine sauce. See the link for the recipe.
Savory Spinach, Ricotta and Bacon Crêpes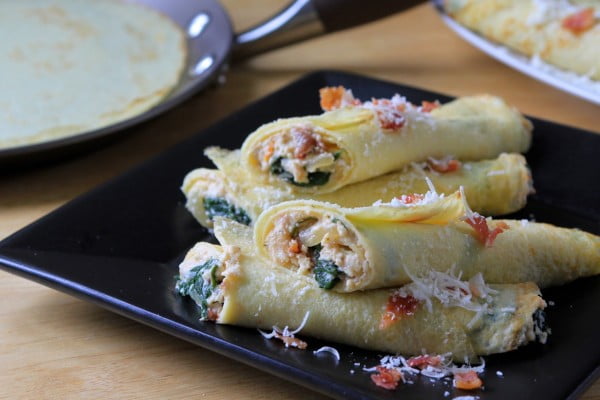 A pinch of cayenne in the crêpe batter adds just a hint of heat to these savory, satisfying crêpes. Serve them for brunch, lunch or a light supper. The filling may be made be made hours ahead, and the crepes up to one week ahead (or longer, and frozen).
Apple Pie Crepes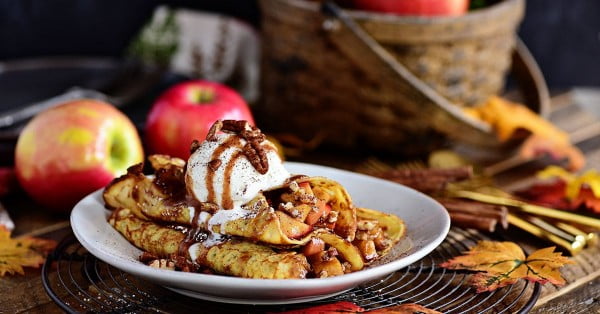 Apple Crepes are filled with gooey caramel apples and toasted cinnamon pecans and top with ice cream for dessert crepes everyone will be raving about. Follow the article for the complete instructions.
Easy Cinnamon Cream Cheese Filling for Crepes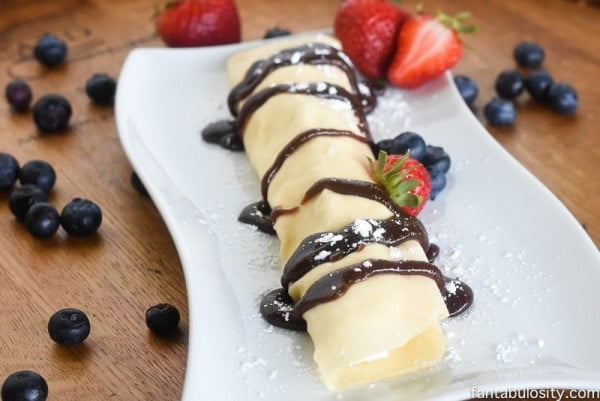 This quick Cinnamon Cream Cheese Crepes recipe is full of heavenly goodness. Impress your family with a breakfast that looks like a professional made it.
Matcha Crepe Recipe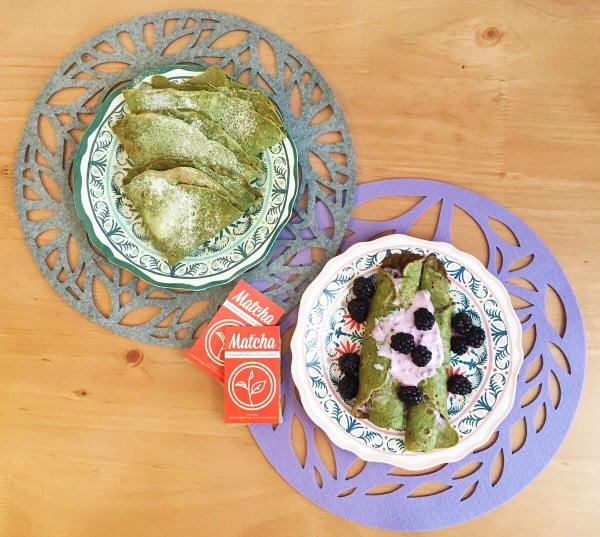 Cooking with matcha green tea powder is one of the easiest and tastiest ways to incorporate tea into your food. Green tea can now be a part of your favorite breakfast with this delicious matcha crêpe recipe.
Nutella and Berry filled Crepes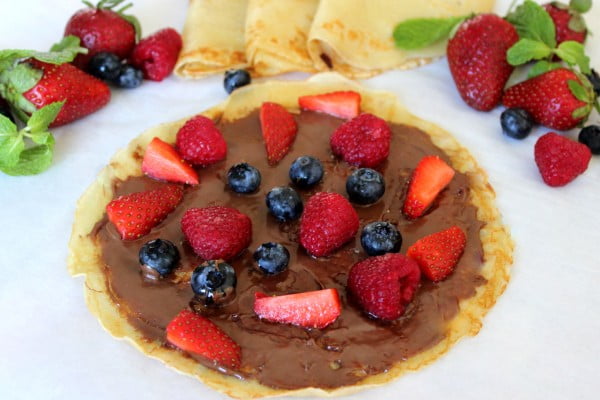 Check out a delicious Nutella and berry filled crepes recipe. Follow the article for the instructions.
Custard Filled Crepes Recipe with Blueberry Sauce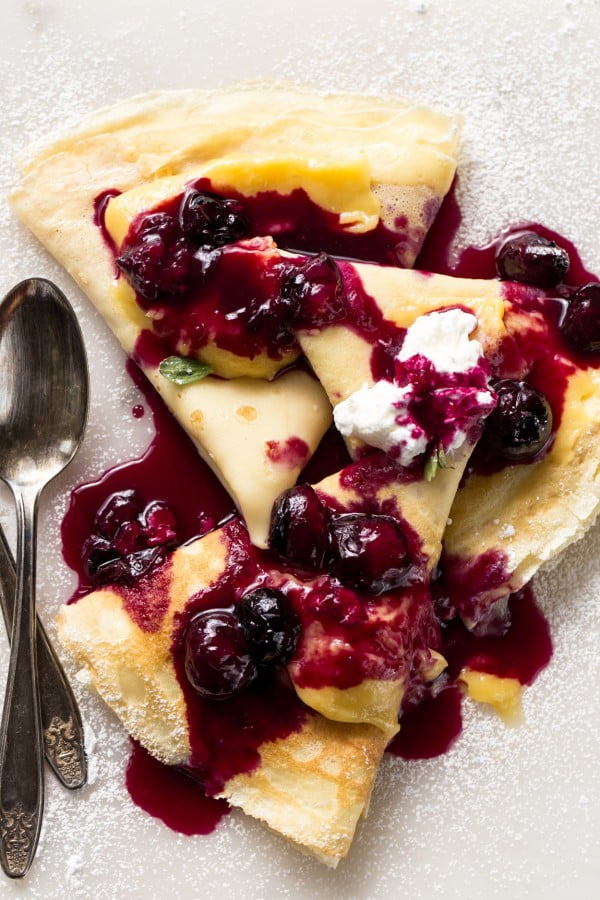 Custard Filled Crepes Recipe with Blueberry Sauce recipe. Sweet crepes custard filled with a homemade blueberry sauce and whipped cream. Follow this article for the method.
Brie Butter Sauce Crepes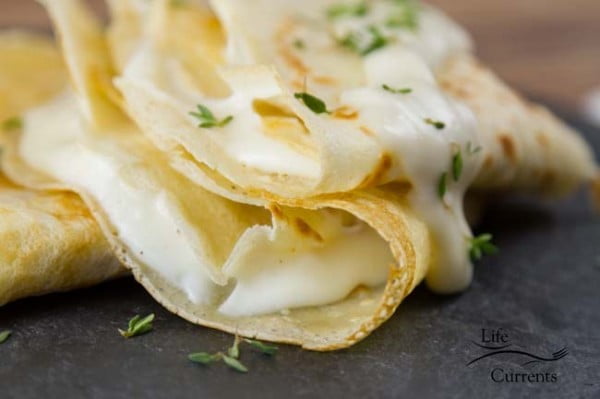 Nothing says French cuisine like cheese, butter, wine, & crepes. French wines, cheeses, and butter can be an excellent pairing. See the article for the complete recipe.
Oat Flour Crepes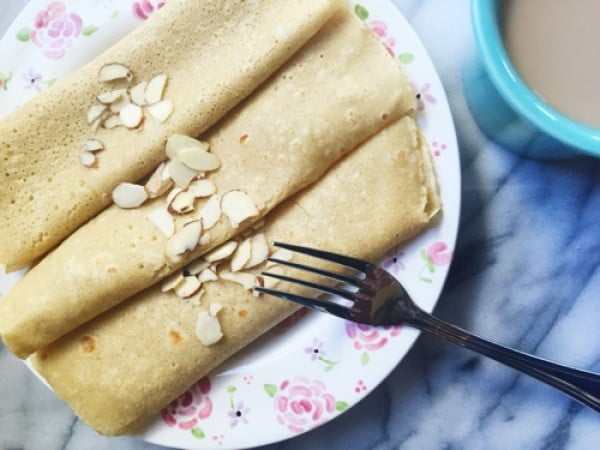 Have you tried gluten-free oat flour crepes? They're amazing! Plus, you can make them in minutes and fill with whatever your heart desires.
Savory Crepes with Meat Mushroom Veggie Filling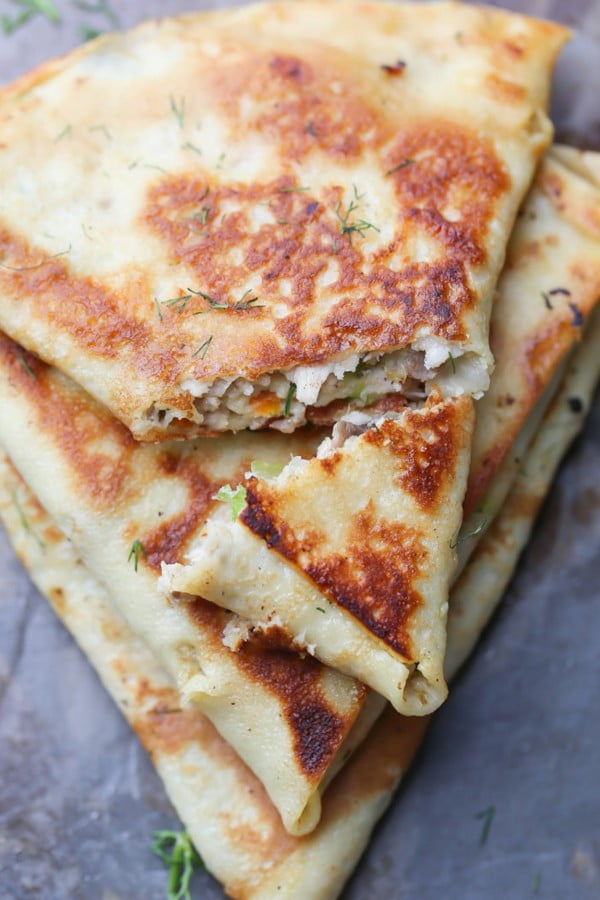 Recipe for Savory Crepes with ground meat, mushrooms, carrots, and shredded cabbage. These crepes are freezer friendly and can be made in advance.
Homemade Pumpkin Crepes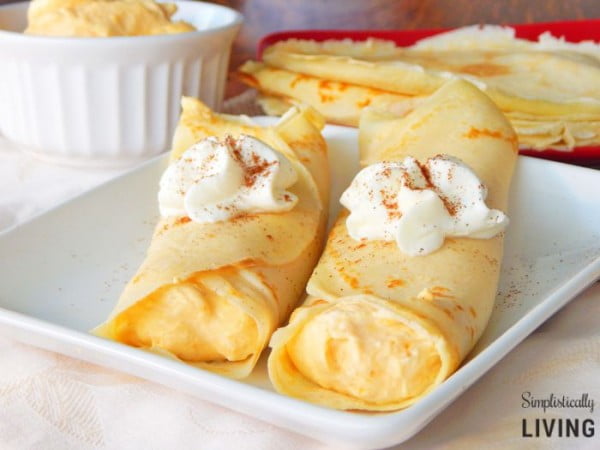 Nothing better to start your morning off than with pumpkin filled crepes. See the article for the complete cooking method.
Nutella Crepes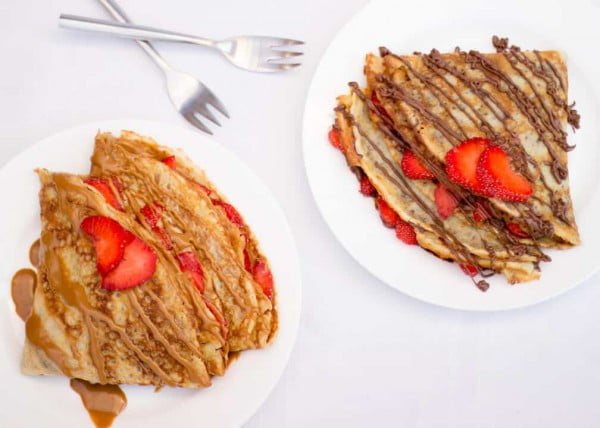 These Strawberry, Nutella and Biscoff Crepes are fantastic for breakfast, pudding or whenever you like! Easy to make and quick to disappear.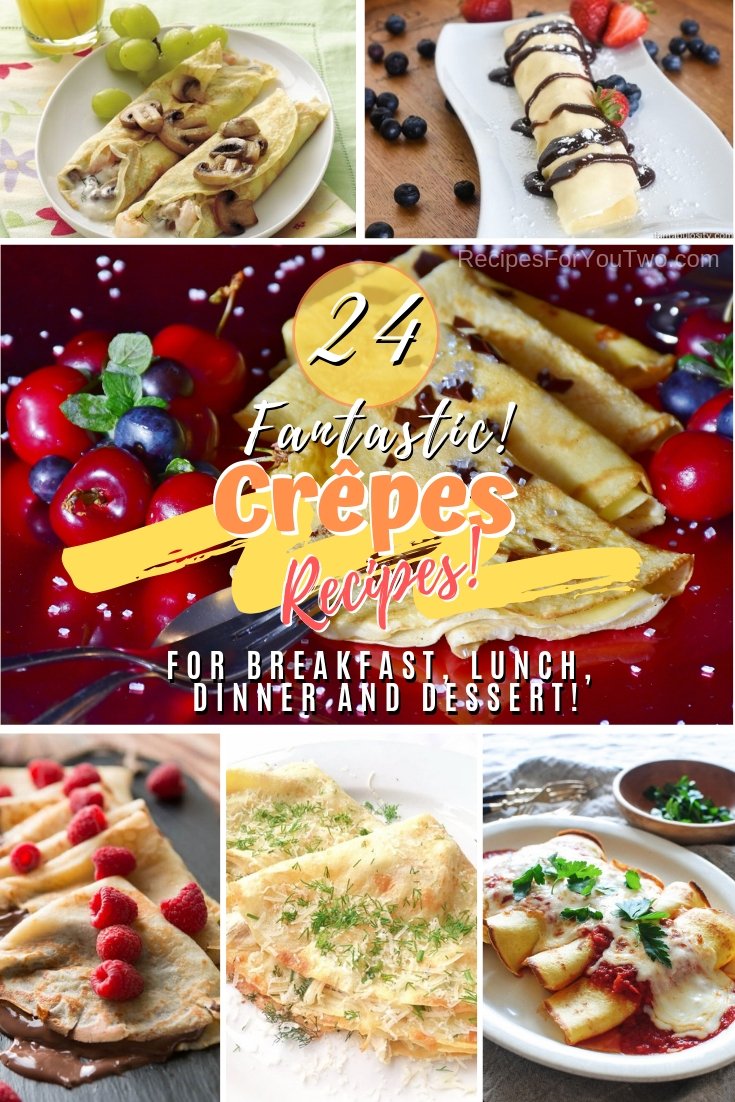 Continue reading: