Last updated on December 27, 2018
You have to have tried souvlaki in Greece to appreciate the authentic taste of the dish. Here's a recipe you can try that you can even make in the oven.
I have tried my first chicken souvlaki skewers in Cyprus, actually, and they didn't disappoint. My first thought was, yeah yeah, I knew what chicken skewers were, and I've tried many variations. But the authentic souvlaki skewers were something else.
First of all, souvlaki is a grilled dish. You need a grill to cook it the right way. However, the secret of the taste lies in the marinade. And in case you're not in the position to grill meat at home (living in an apartment), it's possible to get around with cooking souvlaki in the oven using the right technique.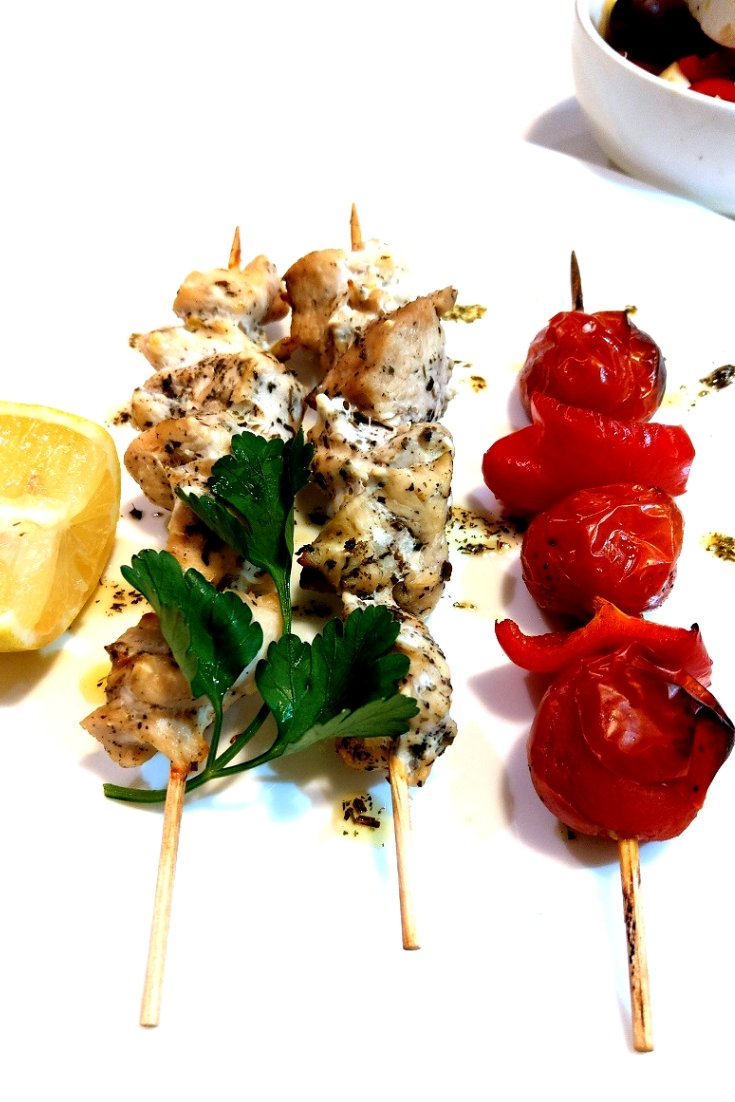 In This Post
Ingredients
Here's what you'll need for the souvlaki marinade:
1 pound of skinless chicken breast;
1/4 cup of extra virgin olive oil;
Fresh squeezed lemon juice (1 lemon);
Souvlaki spices (or dried oregano, pepper, salt);
Instructions
Cut the chicken breast into 1-inch cubes;
Mix the olive oil with the spices and lemon juice to make the marinade. Add it with the chicken cubes in a bowl and mix them well. Cover and refrigerate for at least an hour or overnight;
Preheat the oven to 400F (250C);
Put the chicken on the skewers. Don't leave space between the pieces but don't squeeze them together either;
Put the skewers on a baking dish like you would place them on the grill. The chicken should be suspended over the bowl without touching it so the juices could drip down;
Cook for about 12 minutes;
Turn on the oven broiler for about 2 minutes to finish for the broiled effect.
Important! Make sure to watch the chicken cooking for not to overcook it. You'll get the best results if you use a thermometer (165F or 73C when done). Otherwise, you'll need to do some trial and error to get the timing right – but it's worth it!
This is an excellent recipe for any number of servings, and it will work perfectly for a romantic dinner for two. It's so quick to cook too. And you can make the marinade the day before. It turns out so much better this way as well.
To serve, make a traditional Greek salad and Tzatziki sauce for the whole Mediterranean spiel. These are the best chicken skewers you'll ever make! And you two will love them!
Enjoy! 😉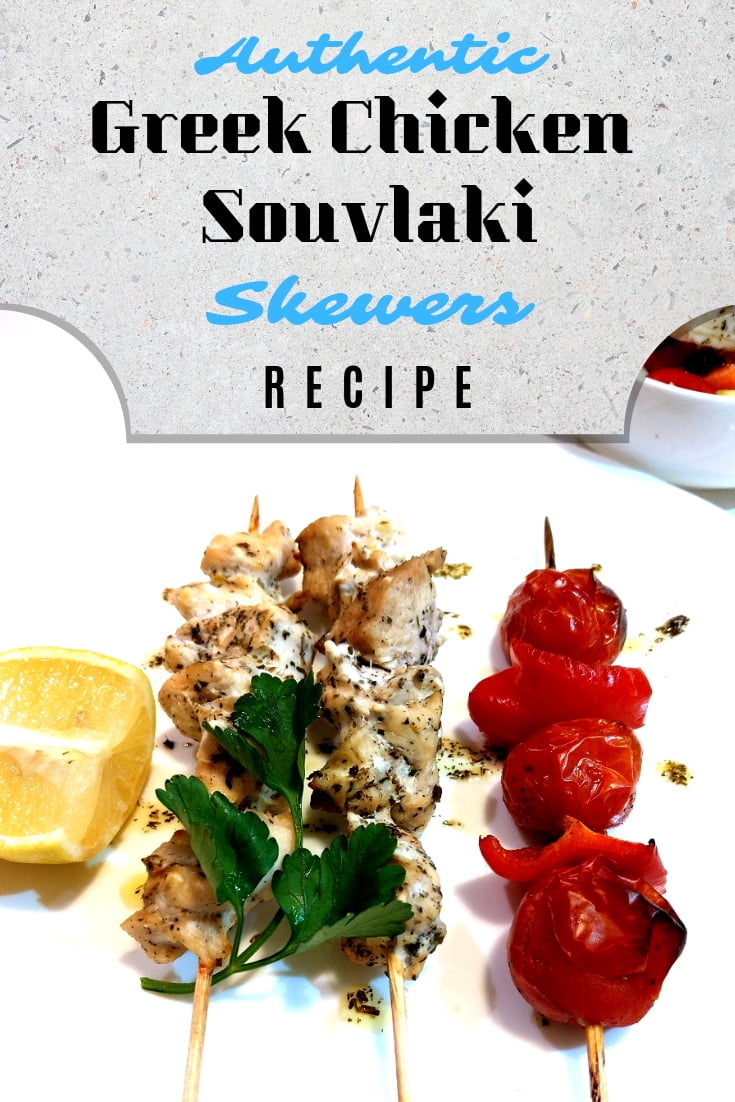 Continue reading: