Last updated on December 22, 2022
Do you want to enjoy the authentic flavor of Spanish rice without having to go outside? Then look no further, as you can easily prepare it in your own kitchen! With a few simple ingredients, you can craft delicious and aromatic Spanish rice that will make your mouth water.
You can enjoy Spanish rice as a main course or as an accompaniment to other dishes, like beef, fish, or poultry. You can also add some vegetables, such as peas or carrots, to give the rice a more nutritious boost. However you choose to enjoy it, you will surely appreciate the rich flavor and aroma of Spanish rice!
In This Post
A Typical Spanish Dish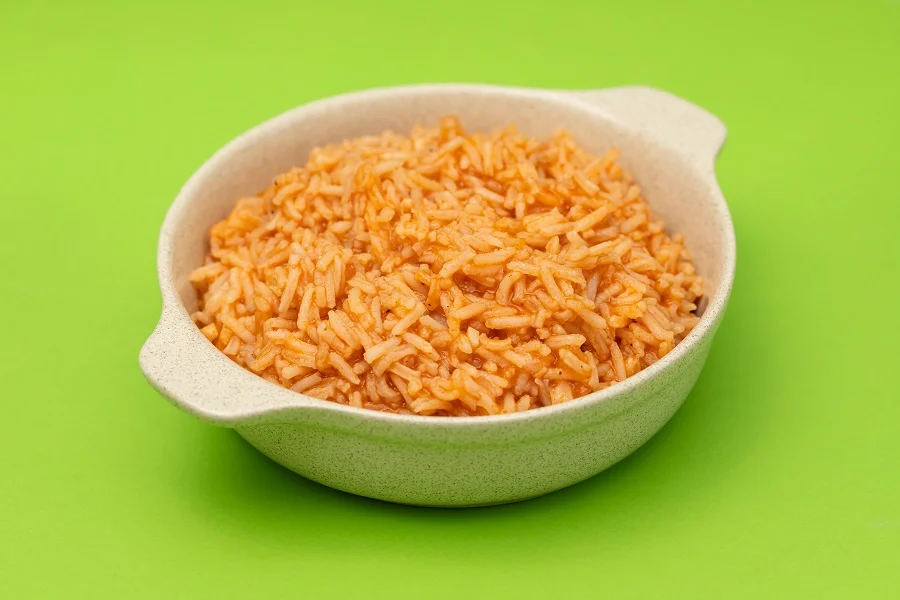 This traditional dish from Spain is a great way to add a bit of Spanish flavor to your kitchen. Although many people frequently confuse it with Mexican rice (also known as "red rice"), they're particularly different. 
The Spaniards brought Central and South America their culture, traditions, and, of course, their gastronomy more than 500 years ago. During the following 3 centuries, until the late 1700s and early 1800s, when the wars of independence began in almost all the Spanish colonies of the American continent, all countries traded their products with the Spanish Empire and received some goods from it in exchange.
So it is not surprising that all Latin American countries have more or less similar cuisines, each with its own regional particularities. That's why the well-known Mexican rice could have been mistaken for Spanish rice since it reached the US coming from a Spanish-speaking neighboring country.
A Recipe for an Authentic Spanish Rice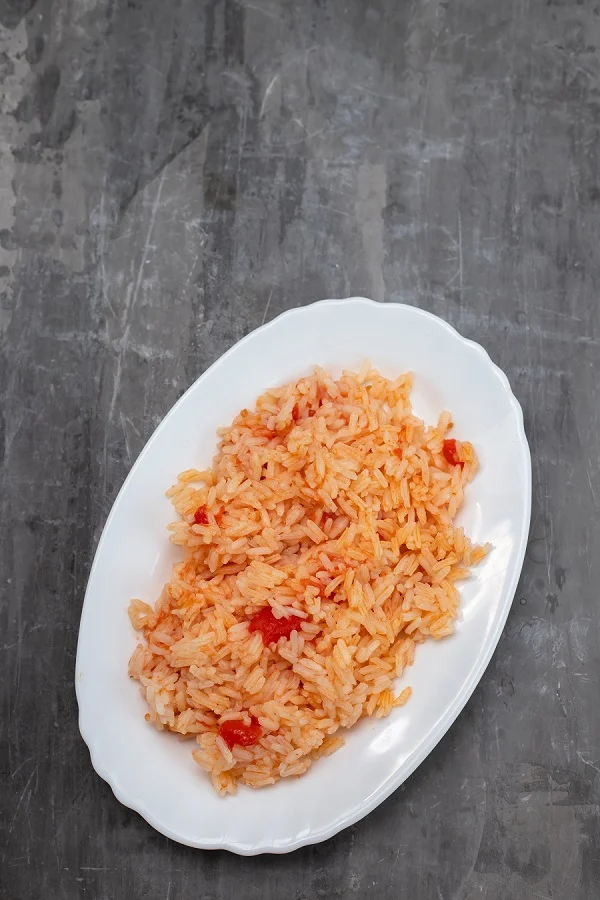 With its simple ingredients and easy preparation, this is an ideal dish to make when you want something quick and delicious. Moreover, simple as this Spanish rice recipe is, it could be particularly suitable for a "family-team" cooking Sunday. Invite your kids to participate in the kitchen, they'll surely be glad to help you in the process. Not to mention that with this unique Spanish rice flavor and aroma, you'll all feel like you're in Spain without having to leave home!
Now, let's get to work. See below the recipe that will be perfect for 4 to 6 servings.
What You'll Need
2 cups of medium or long-grain white rice (American, Basmati or Jasmine rice types will be OK).
1 onion, finely chopped.
1 clove of garlic, minced.
2 tablespoons of extra virgin olive oil.
3 cups of vegetable broth (or chicken broth if you like).
1 cup of diced fresh or cooked tomatoes.
A pinch of dried oregano.
Finely cut fresh parsley.
Some lime wedges to decorate the plate.
1 teaspoon of salt.
Step-by-step Instructions
Heat olive oil in a large skillet over medium/high heat. Pour the rice and stir it so it gets lightly coated with the oil. Cook on medium-high heat, frequently stirring until it gets a brownish tone.
Add the chopped onion and cook for 3 minutes, until the onions begin to soften. Stir frequently to avoid sticking. Then add the garlic and cook until the onions become soft and translucent about 1 to 2 minutes.
In the meantime, you can bring the stock to a simmer in a separate saucepan and add the diced tomatoes, oregano, and salt.
Once heated, pour the browned rice, onion, and garlic mix.
Bring everything to a simmer, cover the pot and lower the heat.
Let it cook for 15 to 20 minutes or until the broth has been absorbed (time will depend on the type of rice, see the instructions on the package). 
Remove from heat and let it rest for 5 minutes.
Fluff the rice with a fork and sprinkle some fresh parsley before serving.
Cook's Tips
Depending on the type of rice used, you might need to add some extra broth. Do it little by little, and taste the rice grain to see if it's ready.
In some regions of Spain, it is a long-standing tradition to add chorizo to this preparation. You can use one or two, cut into small pieces. This will make a big difference in the flavor of this dish.
Diced chicken breast is another type of protein that will add a pleasant texture and flavor, as well as be nutritious. You may start stir-frying them with the onions and garlic. 
In case you want to keep the vegan style this Spanish rice recipe has, you can add vegetables, such as peas, bell pepper, or carrots, to the rice for a more nutritious meal.
You can also add other spices, such as cumin or paprika, for extra flavor.
Now you know how to prepare aromatic and flavorful Spanish rice that will delight your family. 
Continue reading: